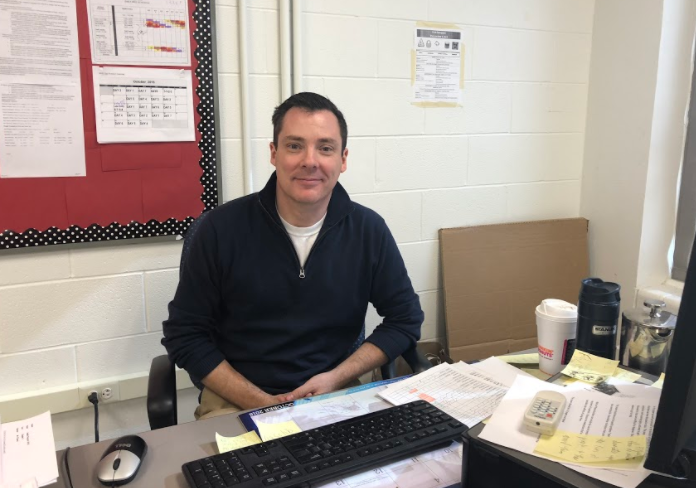 Nathan O'Leary, the new health teacher at Malden High, is excited to be teaching at Malden High school this year.
What attracted him to this school were the demographics because they were very representative of the country. He said that Malden High is "like a slice of America," and for him, diversity was a pull factor and it interested him as an educator to have diversity in the environment around him.
This is not his first time teaching. O'Leary has been teaching for 5 years. Not only did he teach Health, he also taught Social Studies, as well as Journalism when he was in college. O'Leary has a lot of experience with teaching in schools because he taught in Holyoke, Massachusetts, Brookline, Massachusetts, and now Malden.
O'Leary also lived in multiple places such as New York and Iowa. He moved to New York in his early 30's and a few years later, he moved to Iowa. Now, he is back in Massachusetts, where he was born.
He always wanted to be a teacher, but what he wanted to teach changed. O'Leary "wanted to be a sociology professor," but he did not want to attend graduate school right after college. He "wanted to live a little." However, he did attend a university and he is a graduate of the University of Massachusetts of Amherst.
For fun, O'Leary enjoys walking along the beach because he lives in Winthrop. Another thing he enjoys doing is traveling. Sometimes, he takes the weekends away with his wife. On other weekends, he works on house projects because he recently bought a house that he is trying to repair. He tries to live a healthy lifestyle.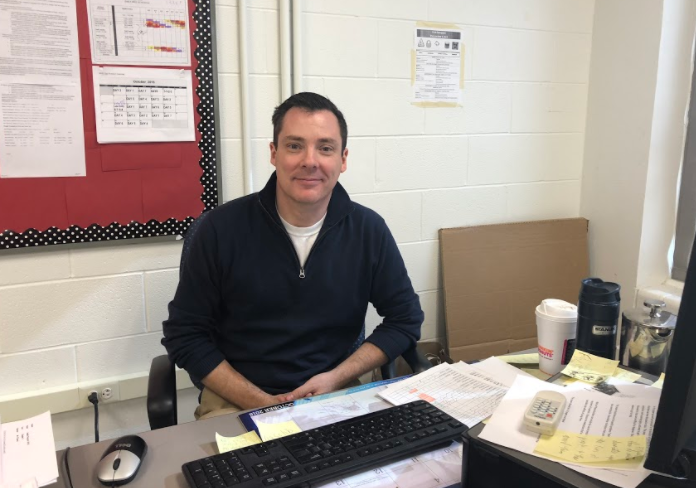 Surprisingly, O'Leary has a three legged cat named Starfish. Starfish was rescued when she was found in Boston where she was hit by a car. O'Leary would visit her at the Massachusetts Society for the Prevention of Cruelty to Animals (MSPCA) and he would also visit her in the hospital. He ended up adopting Starfish and now she lives with him. It's good to know that we have caring people in this world.
Many students enjoy having O'Leary as their health teacher. Anthony Nappa, one of his students said, "he's a fun teacher and he's funny as well. He tells lots of stories in class."
O'Leary tries to make his class enjoyable and fun, but educational at the same time. He doesn't like phones. "He'll take your phone away if he sees it open in class" said Nappa, a student in O'leary's health class.
So far, teaching in Malden High has been going very well for O'Leary. He thinks the students are very hardworking and very driven. What surprised him was that the students at Malden High have a higher interest in health than the students he taught at other schools. O'Leary hopes that people get excited about health. He said, "it can be a very fun class if people treat it that way and it can be a very interesting class." O'Leary is hoping to enjoy Malden High and he hopes that students enjoy his class.