Photo by Brendan Bell.
Wednesday, March 20th, Malden Reads held a meeting to review the most recent book they've read, The Tea Girl of Hummingbird Lane by Lisa See.

The Tea Girl of Hummingbird Lane is the fictional story about a young Chinese woman Li-yan, living in the Yunnan Mountains and how she finds purpose in making tea with her Akha family members.

The meeting began with a presentation from guest speaker Shenn Liou, whose mother lived in the Yunnan Mountains like Li-yan in the novel. Liou spoke about the history of China and the different tribes that living in places near the Yunnan Mountains. Liou talked about the different tribes in the area like the Han tribe, which live in the low terraces and practice rice cultivation.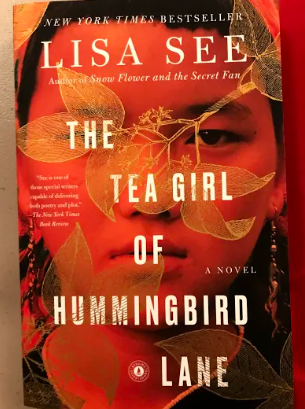 After the presentation about the history and legacy of some of the tribes in China, the attendees continued their discussion of The Tea Girl of Hummingbird Lane. The Mayor had some questions for the group as they talked about the different events throughout the book.

Malden Reads has many upcoming events including one at the Senior Center on May 3rd at 6:30pm. Here, they will be hosting a panel where parents with adopted kids from Asia will be speaking.