The Philosophy Club is an extracurricular club where students of all grades at MHS come together and discuss the big questions of life, such as "why are we here?" or "why things are how they are?" In the Philosophy club, students express their opinions and thoughts in an non-competitive environment.
The club holds its meetings on Wednesdays at 2:30 pm in B238, in the room of Math teacher Thomas Snarsky, who is the advisor of the club. Club activities include discussions, watching videos, presenting ideas and holding small presentations that may lead to group discussions. The Philosophy club also plans to do Philosophy themed fundraisers with guests from colleges and universities. This is to present older and more experienced philosophers to students about the questions and topics they discuss at their schools.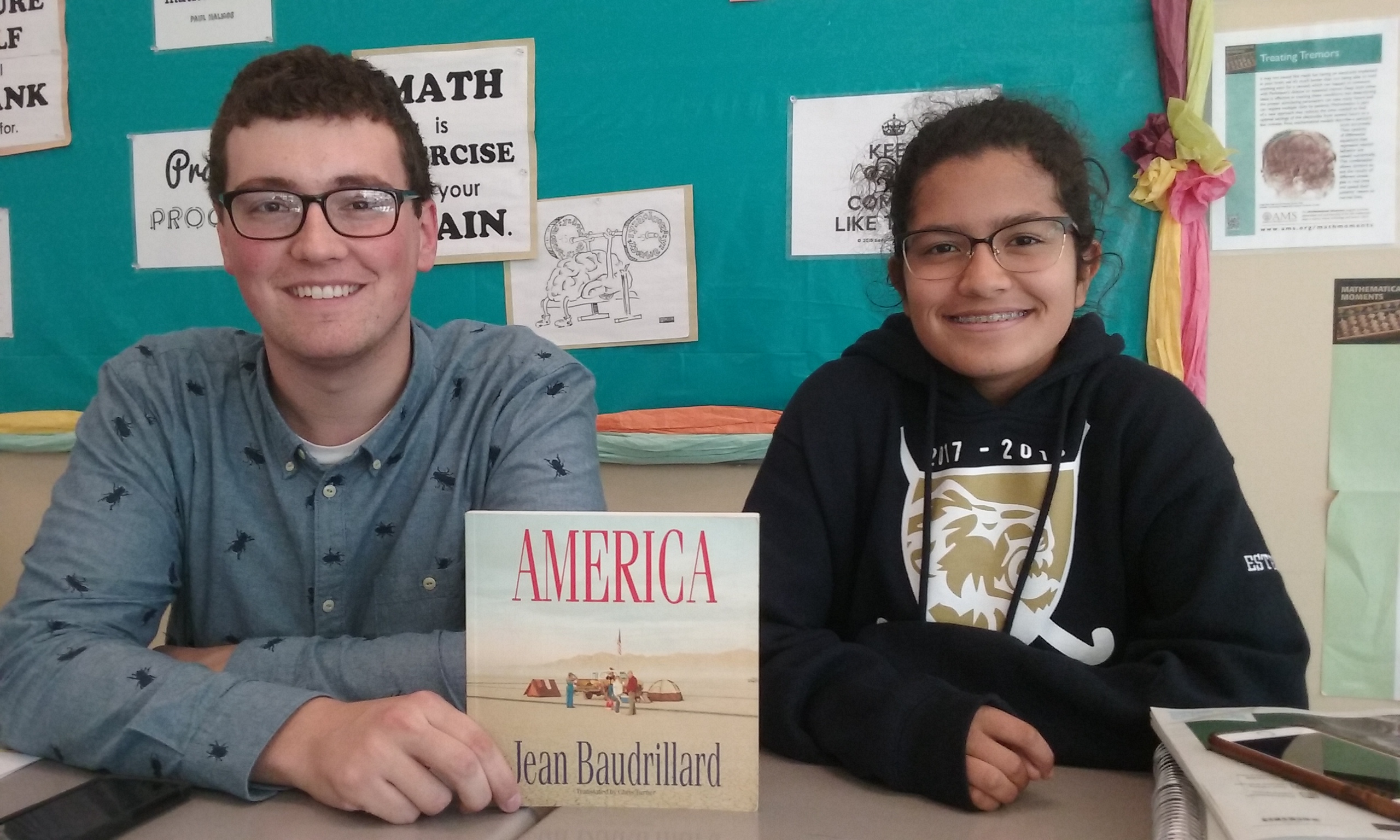 Topics in which the members engage in include how people present themselves in person in comparison to online in various ways around the world. In one of the Philosophy Clubs previous meetings, the students talked about the different realities shaped by the media and how "Ignorance is bliss" said by Sophomore Patricia Desousa Esteves, secretary of the Philosophy Club. This leads to the question, is ignorance actually bliss? "This goes to many different levels of conversation"
Snarksky states that "The club itself is not like a competition. It makes it easy for students to express themselves without feeling whether [they] win or lose the situation. Everyone gets to give a little bit on how [they] see their views."
The club consists of three officers, one advisor and any other members who sign up. The officers are Desousa Esteves as secretary, Sophomore Ketlyn Picinin as treasurer, and Junior Grace Dong as historian. The club does not have a president nor vice president due to the fact they do not like the idea that there is only one or two people being in charge of the club. The officers do not even keep their positions for the entire the school year., as their positions will rotate every semester. This way, if other students want to be officers, they have the chance to do so.
There are no goals for the club in particular. Desousa Esteves says"The club itself is mostly to discuss and share and see students opinions on [topics]. [She guesses] the goal would be to answer the question but it's not something [members] have to do." There are no requirements for joining the club and they gain members by suggesting it to their friends and other people.
The process of starting the club began around the end of last school year in 2017. It did not become an official club until this school year but was worth the wait. They plan to impact the school by allowing the students to have a questioning approach to life