Ingredients: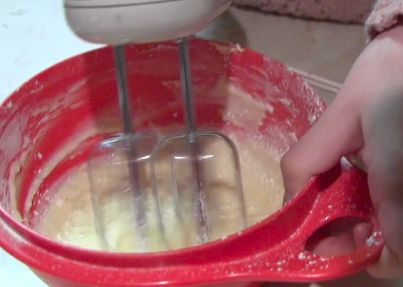 1 package of red velvet cake mix
Water
Oil
Eggs
Vanilla/Chocolate frosting 
Directions:
Preheat your oven to 350 degrees.
Put in place liners in cupcake pan.
Make the cake mix using water, oil and eggs in a bowl.
Beat with an electric mixer or a handheld whisk for two minutes.
Using a spoon, put in the batter evenly into the pan.
Bake for 18 minutes.
Use a toothpick to see if they're baked long enough - put the toothpick in the middle and if it comes out clean then the cupcakes are ready.
Spread frosting on cupcakes using a knife or the back of a spoon.
Spread sprinkles and cupcake decorations.