Senior Kaitlyn Weng is a very involved student at Malden High School. As she graduates this spring and heads into the next step of her life, Weng expects to continue her education in college. Weng is one of the two students from MHS that was awarded the Colby Sawyer scholarship that the Colby Sawyer College offers at MHS. The scholarship pays for the four years of school, not including room and board.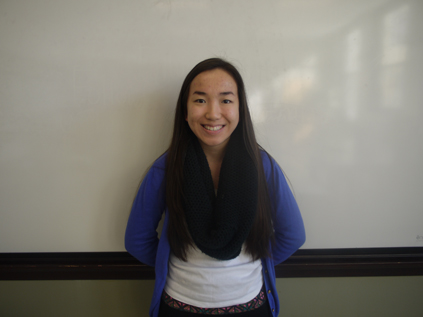 Weng explained that this particular scholarship is mostly "based on community service, diversity, and leadership." She claimed her initial reaction to when she found out she had received the scholarship is that she was shocked, and was "so happy [she] was jumping up and down." Colby Sawyer offers this scholarship in order to build more skills for leaders.
Weng is anxious about going away from home for college, and since Colby Sawyer is in New Hampshire, the drive from Malden is long. She stated that college is "scary, because [she] is going away to a school without knowing anyone," However, she will be attending school with the other MHS senior Nico Quesada Nylen. Weng and Quesada Nylen have been friends even before their acceptances, however Weng explains that she is "fortunate enough to have someone she knows going to school with her because [she knows] that [they] will have each others backs."
Weng hopes to pursue Education while attending Colby Sawyer. At MHS she is involved in various activities such as volleyball, Captains Council, Special Olympics,  Summer Search and Unified Sports.  At her time in Colby Sawyer, Weng intends to join various clubs and become thoroughly involved, organizations like the Community Service Club and Relay for Life are two that interest her greatly.
This upcoming fall, Weng is "excited and afraid" from being independent from her family. Other than her Summer Search trips, she has not been away from her family all of her life. Despite being nervous, Weng is extremely lucky to have the opportunity to go to college with the majority paid for as a result of her hard work that she's performed throughout high school, and now she begins the next chapter of her life at Colby Sawyer.