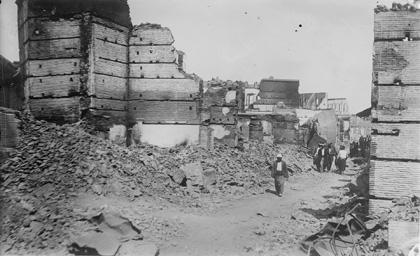 On Thursday, April 2, Cyprus made it a crime to deny that the Ottoman Turks committed genocide against Armenian Turks in 1915, a move that was most likely to rile up their old rival, Turkey. The modification was made unanimously by parliament on the occasion of a visit to Cyprus by Galust Sahakyan, the president of the Armenian National Assembly on Thursday. This new law is penalizing denial of genocide, crimes against humanity, and war crimes, all while modifying existing legislation, which required some further involvement with the government in order to make the denial a crime.
The Armenian genocide was a very violent time for the Turks. The nature and scale of the killings remain vague to many. Most historians are saying that up to 1.5 million Armenians were killed, but many are still admittedly unsure of the real number of casualties.
Turkey accepts that many Armenians died in partisan fighting beginning in 1915, but they still deny that up to 1.5 million were killed, and that denial is what has brought about the issue. Turkish Foreign Ministry spokesman Tanju Bilgic states that "those who have tried to exploit the events of 1915 at every opportunity by using base political calculations have not been able to achieve any result until now and won't do so in the future," meaning that this rising need for truth is a time of change.
While all this has been happening, Turkey has not participated in the issue. Rather, the Turkish Foreign Ministry has considered the modification "null and void and not worthy of comment."
Partially why this event is becoming so intense is the fact that it has been 100 years since the genocide has happened. "[The new law] allows parliament to restore, with unanimous decisions and resolutions, historical truths." says the speaker of the Cyprus parliament Yiannakis Omirou.
The issue has long been a source of tension between Turkey and several Western countries, including the United States and France, both home to large ethnic Armenian populations. Cyprus too has a sizable amount of Armenians, which explains the need for the modification.
Altogether, the tension between the countries is only continuing to rise, and it is a matter of whether or not Turkey will accept the modification, and if Cyprus will follow through and draw the answer that they want.