On Saturday, Jun. 12, 2015, Mayor Gary Christenson, MHS principal Dana Brown and Malden's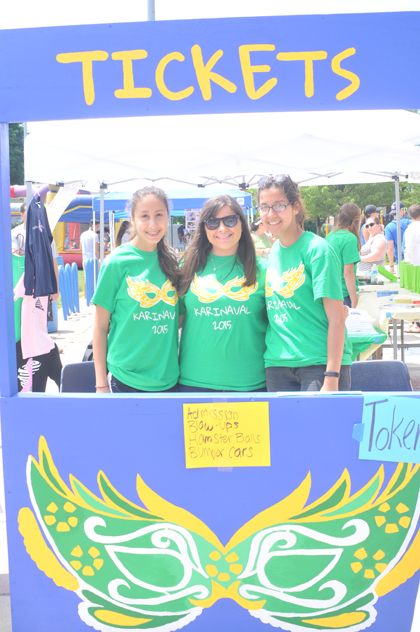 community members joined together to celebrate an event in memory of Karina Moreira, the Karinival. This event raises money for the Malden Against Cancer club, which is run by teacher Kristine Kirby. Among the selling of raffle tickets, a dunk tank, bumper cars, various obstacle courses, and foods and drinks were all different aspects of the event that have helped to raise money for the club as well. A large amount of  MHS students had volunteered to help at various stations at Karinaval, giving not only a great opportunity for people to be involved in the community but also the chance to be a part of something that inspired pride in community among the participants. 
Karina Moreira's brother and graduated senior of 2015, Guilherme Moreira, says "This event has benefited me because I just had a great slice of pizza! No I'm joking; it just brings me happiness knowing that I'm here supporting a good cause, but I also think it benefits the community even more [because] holding an event like this can truly bring Malden together, and it just proves to ourselves that when we want to act as a community, we can."
 Graduated senior of the class of 2015 Devon Laudadio would agree with me, saying "This event just shows what a huge impact each person can have, especially Karina who had a huge impact for MHS and Malden and how even one person can [change] a community." Participating in Karinaval is a great way to connect with other members in the Malden community.
See footage from the event here.