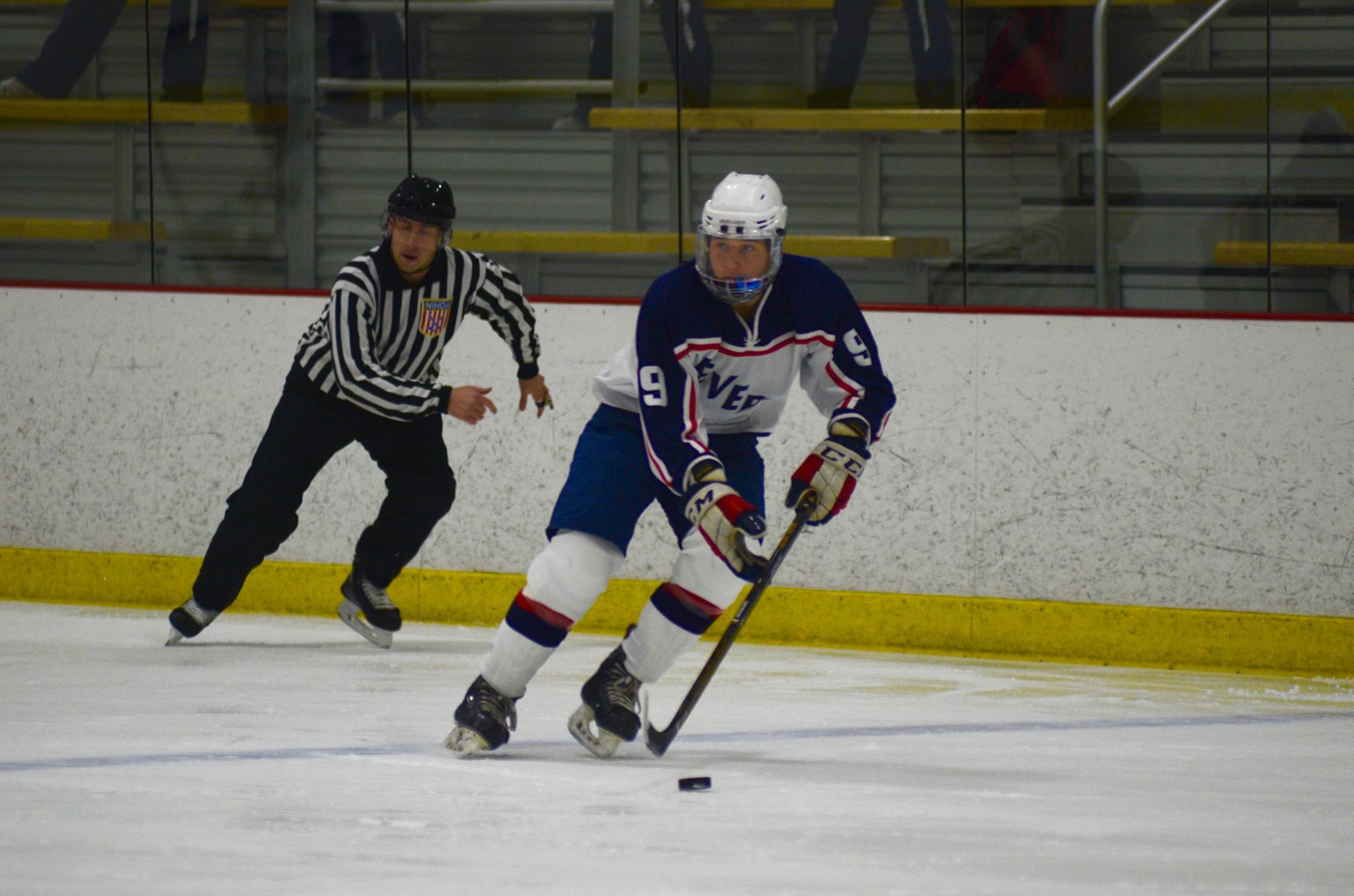 BY ABHISHEK RANA & RYAN HAMES 
Revere High School's boys hockey team includes eight players from Malden High School, three of whom are first line players. Juniors Michael Giordano and Michael Goroshko are both first line offensive players while Sophomore Marc Giordano is a first line defenseman.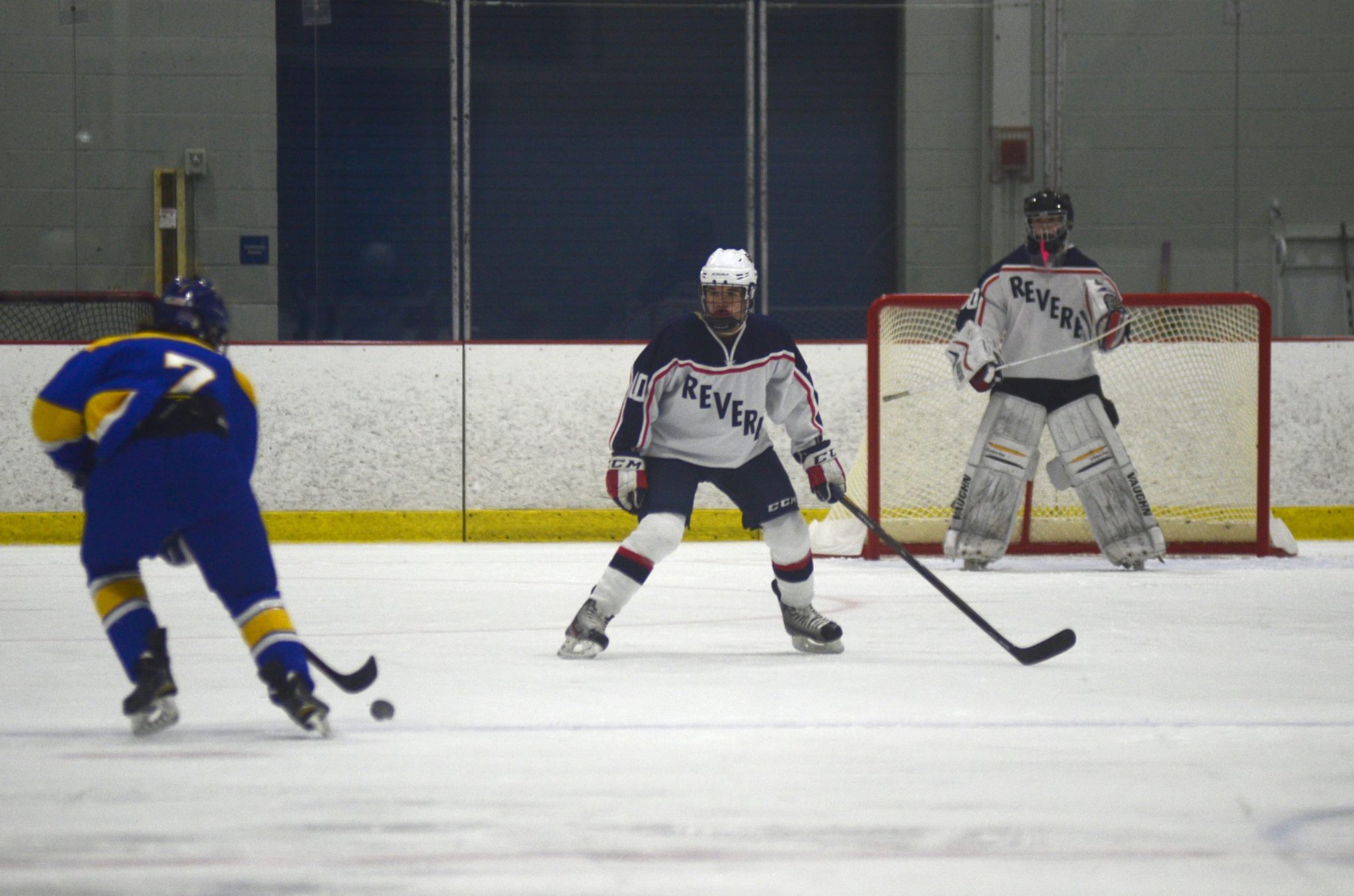 Despite being from a rival school, Michael Giordano insists that "[the MHS] players don't get treated any differently." He continued to say that in fact "[their] chemistry works really well" because "a lot of the players have played together in other leagues before high school."
This season the team got the opportunity to play a scrimmage game at Fenway Park on January 5th. Dubbed as Frozen Fenway, the scrimmage was against Pembroke High school and turned out to be a tight and action packed affair. During the scrimmage Goroshko scored two goals, and with six second left and Revere/Malden down down by one, Michael Giordano scored yet another last minute goal this season to ensure his team ties Pembroke with the final score of 3-3.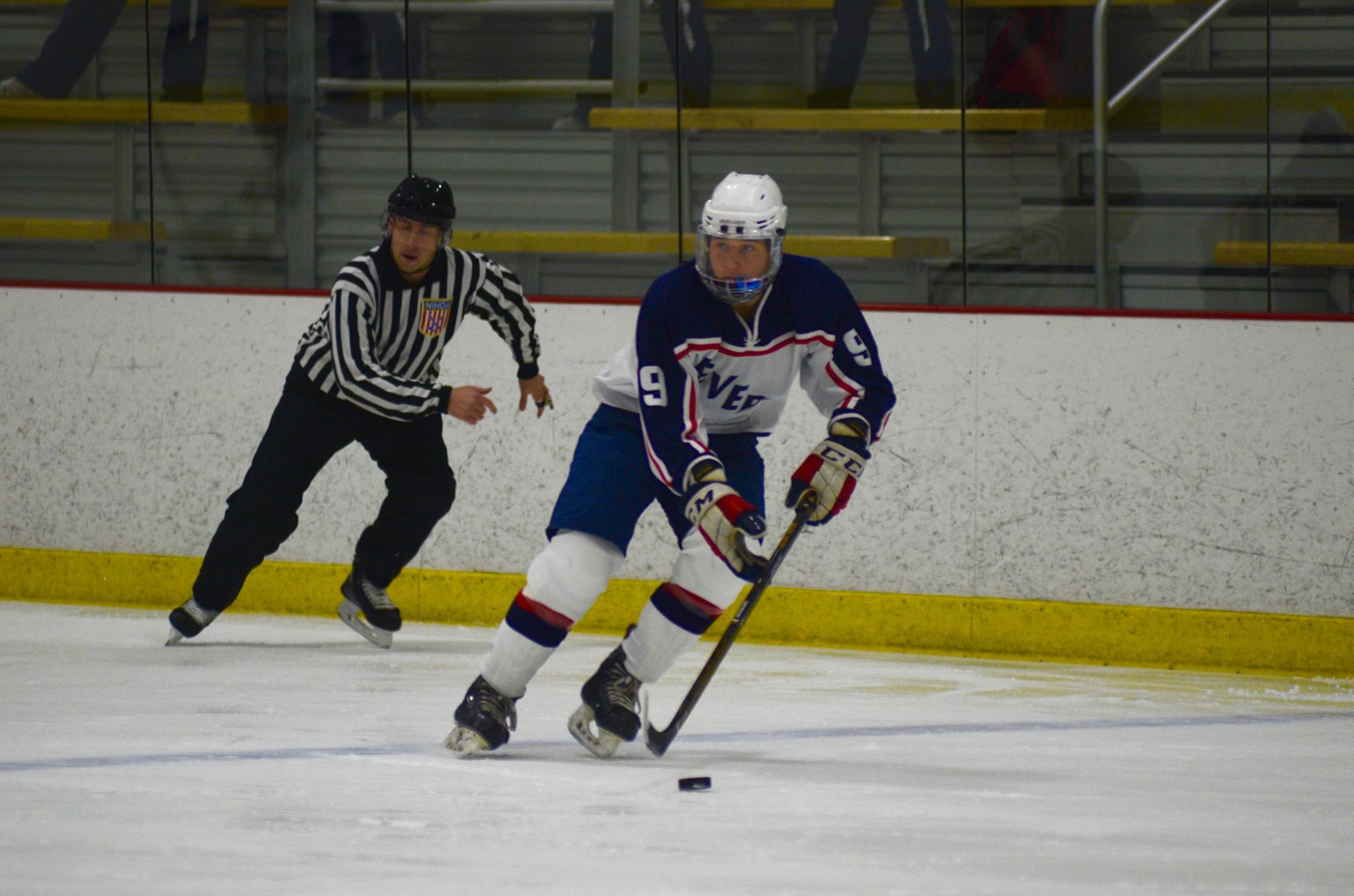 When asked what game he is most looking forward to playing from their remaining schedule, Michael Giordano responded by saying the he is most looking forward to "the next time [the team] plays Everett. "Those games are the best as both teams do not like each other." In their previous face-off in the beginning of the season, Giordano scored the winning goal against Everett with 16 seconds left, with the game having been very close and it could have gone either way.
Revere/Malden has started the season with an overall record of 3-2, and the team now hopes to improve their record in order to make the state tournament. When asked what he hopes the team also accomplishes this year, Goroshko stated that "[he] wants players to put their heart and soul into every practice and game." He continued to say that "[they] must show passion for the game that [they] work so hard for and leave it all on the ice."