Charles Conefrey was promoted this year to the position athletic director of the Malden district, working in his new office on the first floor of the Holland House across from the gym.
His transition into the position has gone fairly smoothly, without any issues or problems. Conefrey is a Malden native, and prior to the promotion, he worked as a physical education teacher in the Malden Public Schools system for many years. He is extremely grateful for the opportunity, happy that he is better able "to give back," to his community as the new athletics director, and that "[he] wouldn't be here today if it wasn't for the Malden Public Schools system."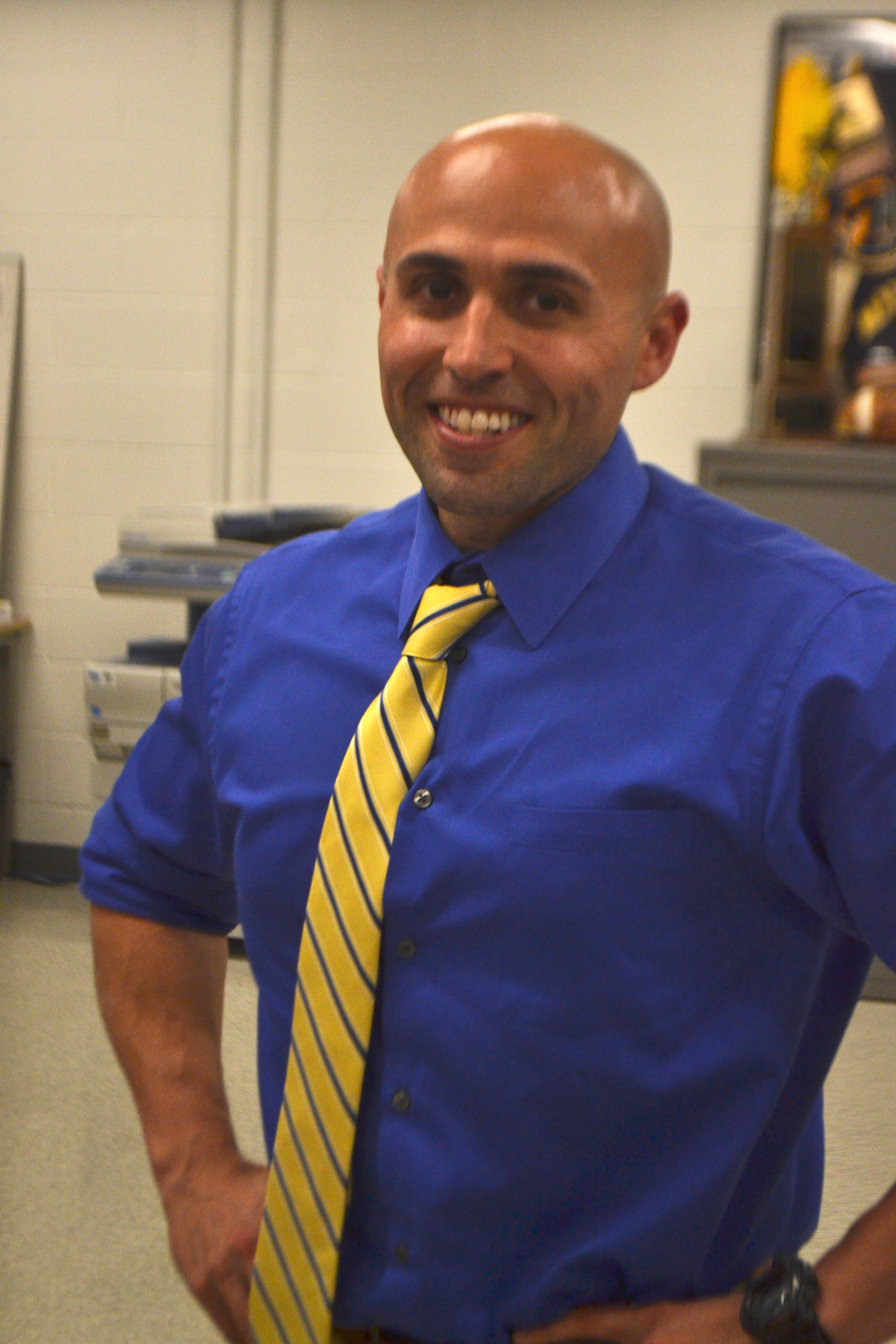 There are two main aspects of being the director of the Athletic Department. One is where he oversees all of the sports activities and events throughout the city of Malden. The second part of the job is being in charge of what is taught and done in all of physical education classes from grades K-12 within Malden. Conefrey explained that "[he] evaluates [the physical education teachers] on curriculum and instruction," and makes sure they are staying on track.
Conefrey said that his first year as athletics director has "so far been very good," and he enjoys overseeing the district's athletic curriculum compared to just teaching physical education. Conefrey explained that "[he is able to get] the best of both world in [his] opinion because [he gets] to work with both students and all the athletics." In the past, Conefrey could only work specifically with and coach students from Malden High school on the basketball and track teams, but now he is able to interact with students from all around the district in every sport.
Another aspect of his new position as the athletics director that Conefrey enjoys is working with the other P.E. teachers across the district. As a result of being a former physical education teacher, Conefrey had already established relationships with the other physical education teachers throughout Malden, and "everyone [has] been very helpful and open to [him] leading the department.
There are certain protocols that must be followed in order for any changes in the curriculum to be made throughout the year. Those changes have to be made and proposed to the school committee, and then the committee has to vote in favor of the change, and only then can any changes can be put into action.
When asked about if he had made any new changes to the athletics department, Conefrey revealed that very few changes have been made for this year and that would only begin to take effect next year. Due to taking his new position in August of 2016, it was too late to make any changes for this school year. However, Conefrey said that in the 2017-2018 year there would be a few "minor changes that [he] would like to make." He went on to explain that, "for one, [they] need a more updated curriculum, specifically at the high school. The K-8 physical education teachers are very strong, however [he thinks] they could use a revamped curriculum as well." As of late, the school committee has put in place a a more thorough sexual education from the sixth through twelfth grades, but other than that no further changes have been made yet.
Despite his smooth transition into the athletic department, Conefrey admitted that there were a handful of challenges at the beginning. For instance, there were a couple of teachers absent and finding people to fill in for them during the school year had proven to be difficult, due to the many qualified teachers already having permanent teaching positions. On a brighter note, Conefrey said that "one of our teachers will be coming back after February break and the other teacher that was out has since returned as of January 21, so one more week or so to go and then we'll be back to full strength." Nevertheless, the year has gone by fairly smoothly.
Check the Athletics website for more information involving any new sporting events and new changes at maldenhighathletics.com.