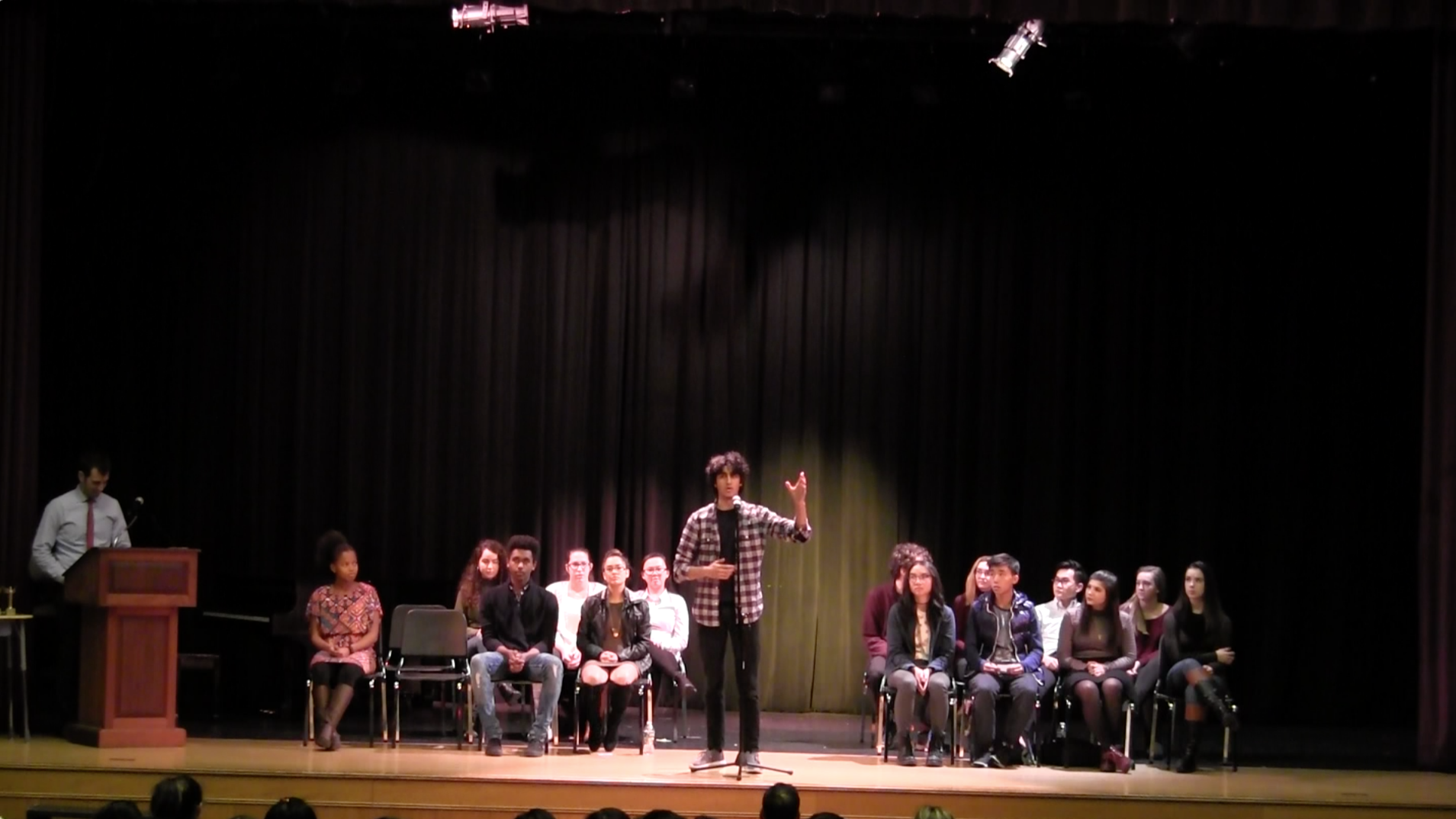 BY SYDNEY STUMPF & REBECA PEREIRA 
Poetry Out Loud has been a collaborative effort between teachers and students each year. Poetry Out Loud is a unit of poetry included in the English curriculum where students perform poetry in class and advance to semi-finals and finals.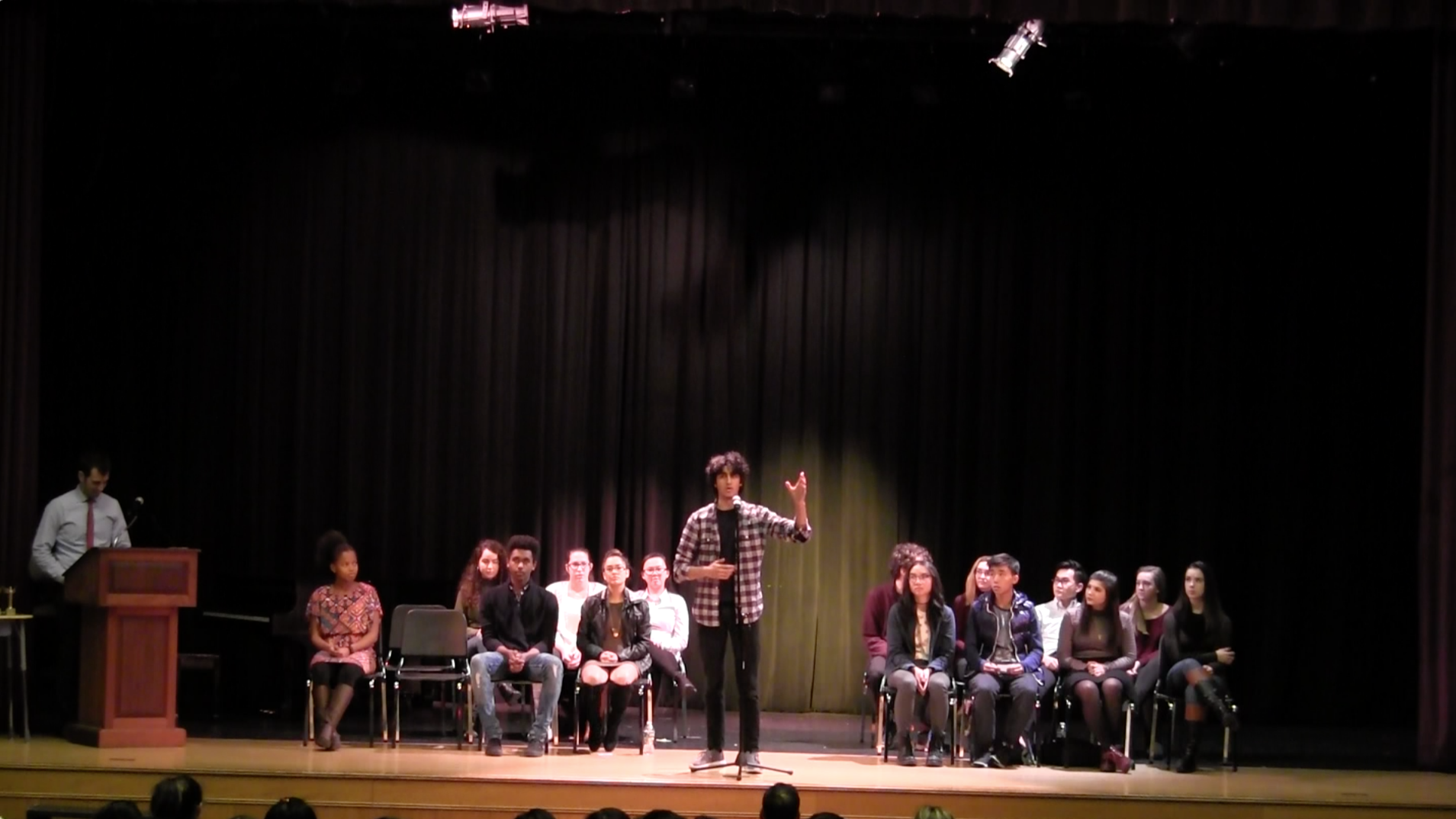 The 2017 Poetry Out Loud Unit has ended and one student has been chosen to represent Malden High School in the statewide Poetry Out Loud competition. In third place, sophomore Paige Pimentel, in second, Sophomore Sammy Lee, and the winner of the competition was senior Paul Araiza, who will represent Malden in the next round of Poetry Out Loud.
On January 5th, the school-wide finals were held in the auditorium during lunch block. First, each student performed a poem, followed by a round of teacher performances, finishing with a last round of student performances.
This has always been the routine, but this year's POL finals were different. Dedicated to the late David Holland, the teacher competition began on a more serious note. But in the spirit of the good humor Holland was known for, the competition turned more lively. Head of the English Department Sean Walsh told the crowd "[Holland] was a lover of Poetry Out Loud. He was the winner of the 2015 competition. He had an ability to deal with serious issues and respond with good humor and I think, in that spirit, we see some teachers who are up here taking some risks with courage and I hope we have some good humor."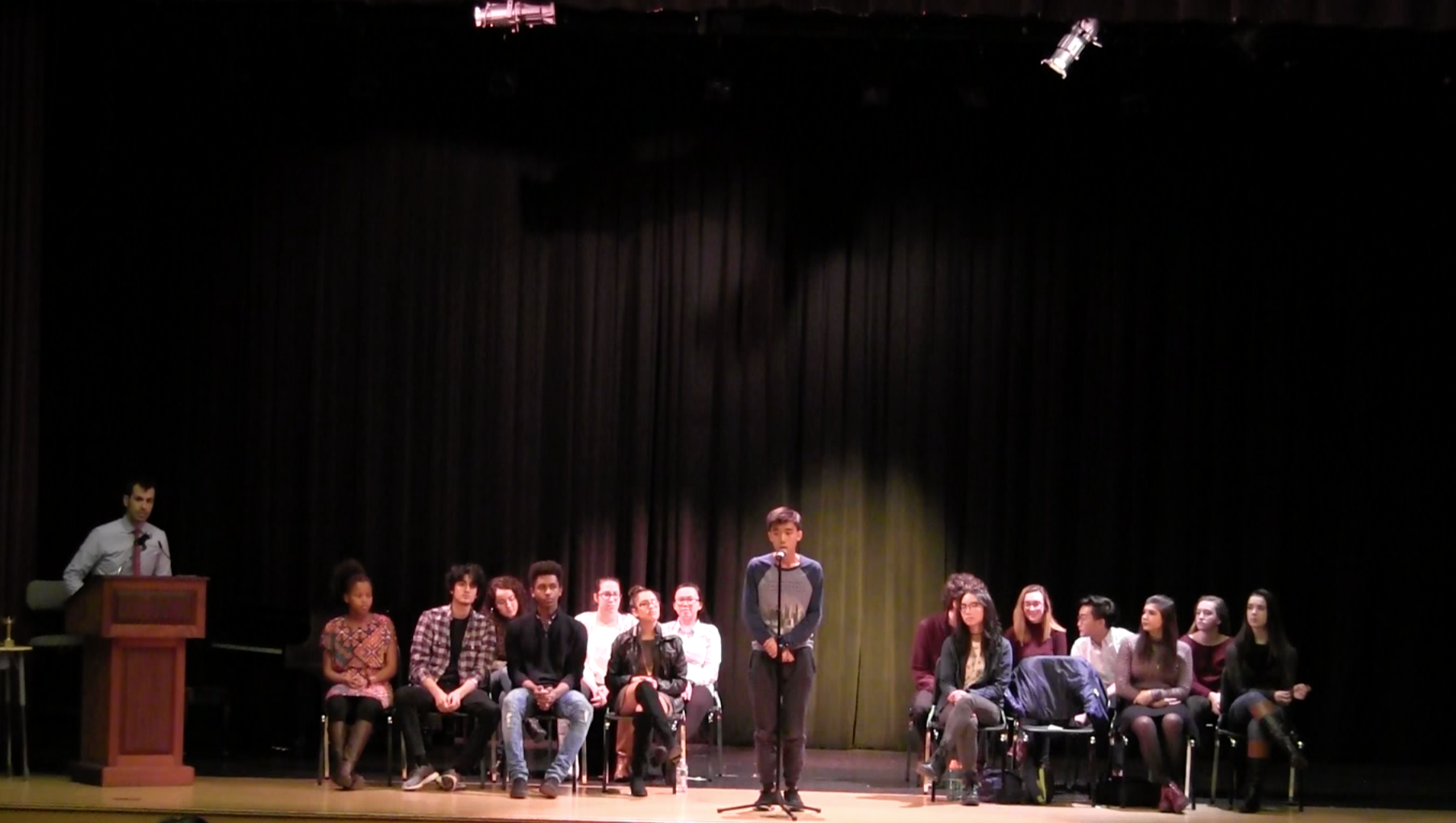 This year's teacher competition saw a variety of outstanding performances. Performers included teachers Michelle Filer, Evan Mauser, Thomas Snarsky, Brian Wong, Zachary Kent, and Miranda Libkin, and student teacher Zachary Kent. Libkin, an English teacher, won the competition.
Miranda Libkin, winning the competition, "[felt] like a rockstar." She notes competing as "fun and terrifying". Libkin says she makes her students do Poetry Out Loud, and it was "really good to be able to put [herself] in their shoes."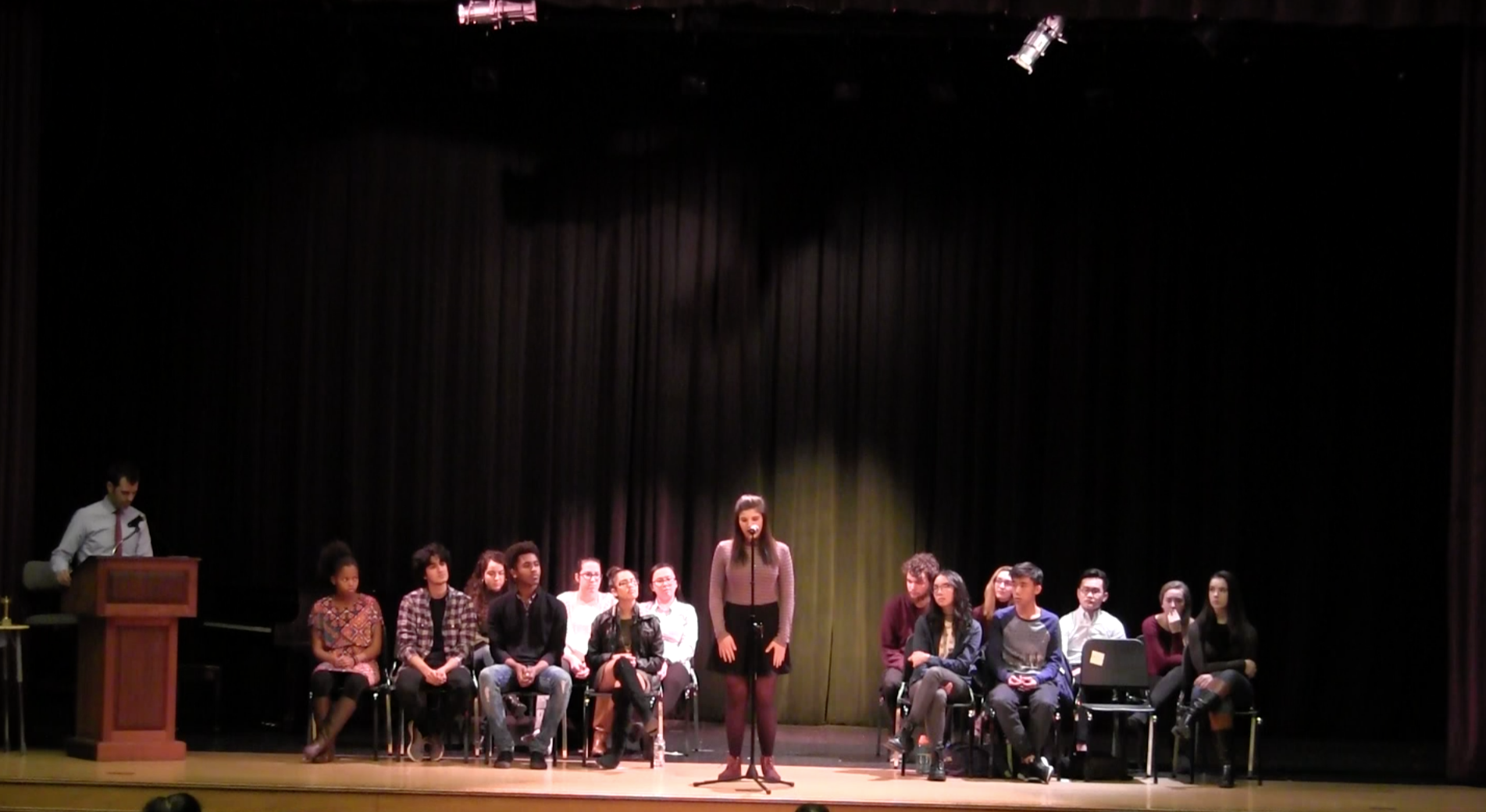 The two judges for the final round of Poetry Out Loud were the Director of Humanities, Abbey Dick and assistant superintendent Carol Keenan. Dick, a former English teacher, had judged her own students, but judging "the best of the best" was a "total pleasure." Keenan says judging the final round was the "highlight of [her] week." She notes judging as being difficult, because of all the students who did so well.
Junior Jenny Huynh, who recited "Personal" by Tony Hoagland and "April Midnight" by Arthur Symons, chose both of her poems by "looking through the website and making sure [she] really liked the poem[s]". Reciting one poem after the other for a large audience can be nerve racking, which is why, she says, it's important to really enjoy the poems you choose.
Paul Araiza, the winner of the competition comments that as a senior, winning felt like "summer in a bowl". He'll be competing in the regional competition next.