The ninth annual Student vs Faculty game took place on Wednesday, March 22nd at the MHS Finn Gym. The event was hosted by the MHS crew team and profits went to both the crew team and the Tornado Travelers Club. Additionally, commentating over the game was MHS business teacher James Valente, who provided some humor over the action.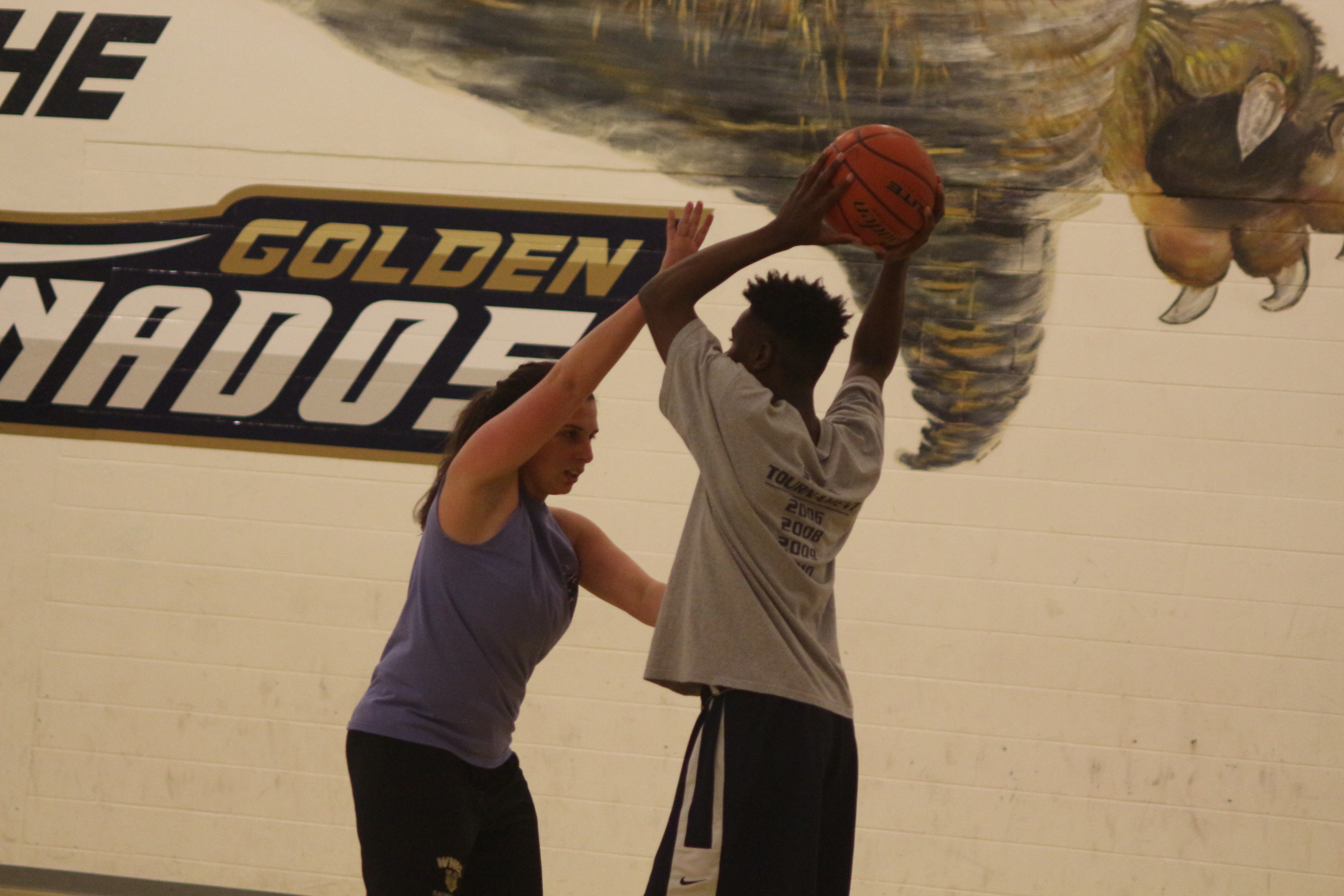 Participating in the game was a team of faculty members, which included MHS principal Edward Lombardi in his first year participating in the event going up against a team featuring members from the MHS junior varsity and varsity basketball teams. This year, a change was implemented to the game which allowed for lineups on the court to feature both male and female players at the same time, instead of the usual male and female exclusive line ups in the past.
This change made for an exciting matchup that went down to the wire. The game saw the students redeem their loss in last year's event by defeating the faculty team by a final score of 44-41.  
The students started the game on a roll and asserted themselves in a hurry, while the faculty struggled to make shots, scoring a mere four points in the first quarter. The first half saw the students build a large lead for themselves as they looked to blow the faculty out, who never quite got in rhythm during the first half. The students, on the other hand, were fully embracing the exhibition game and tried to create some highlights for people in attendance. This included wild shot attempts like that of Senior Bernard Taylor, who converted on three shots from far beyond the three point line during the first half.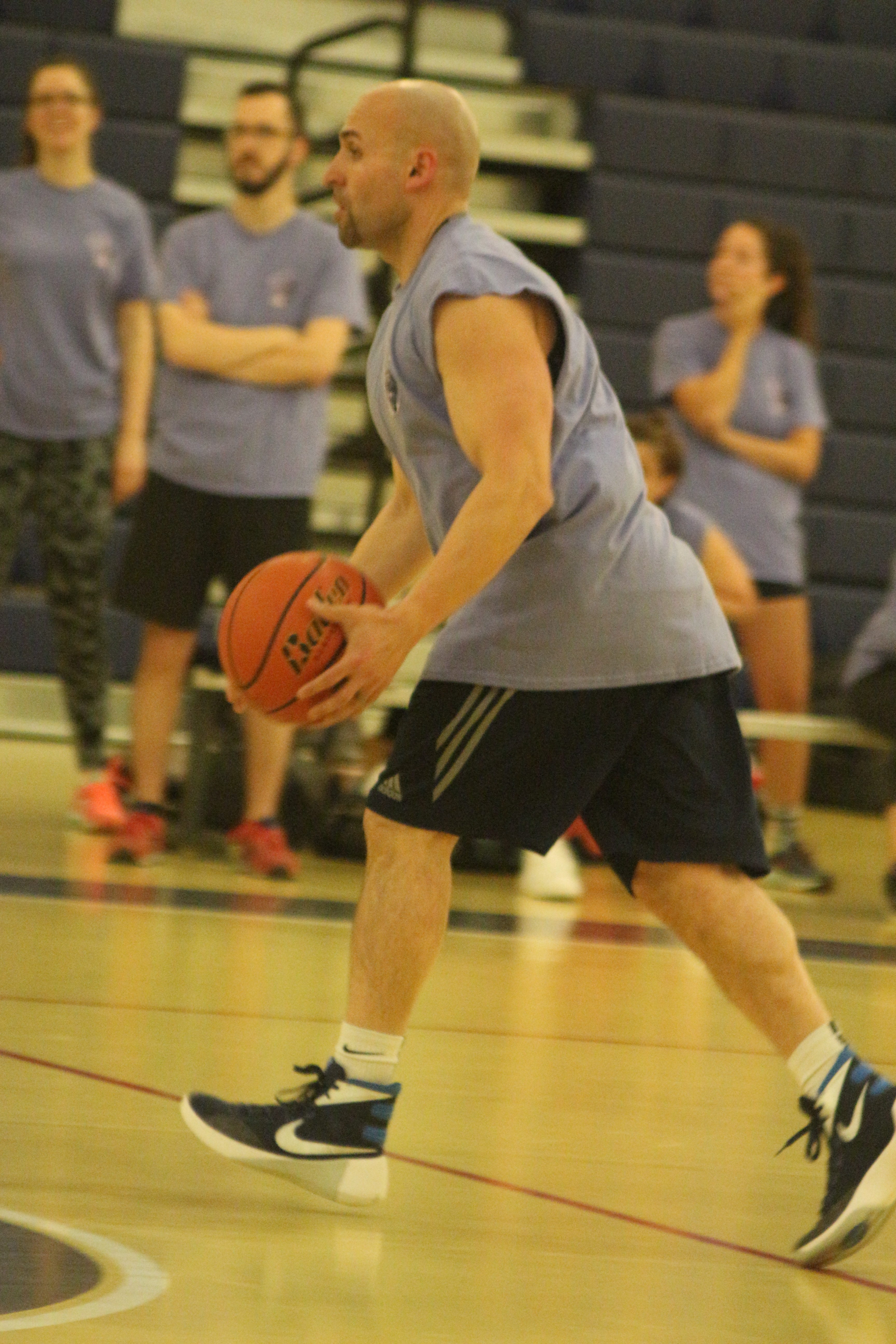 At halftime, two students in attendance were selected at random and participated in a free throw shooting contest. The contestants each had one minute to convert as many free throws as they can, and the contestant that converted the most won a Dunkin Donuts' giftcard.
During the second half, the staff started to mount a comeback and began to cut away at the students' lead. Finally managing to get their offense into a rhythm, the staff converted on many of their shot attempts and got numerous defensive shots. Notable performances for the faculty team included that of athletic director Charles Conefrey as well as principal Lombardi, who was able to convert on two three-pointers in the half. The performance by the faculty gave them a chance to tie the game at 44-44. However, with two seconds left on the clock and the ball in possession of the faculty, they were unable to tie the game and send it to overtime and lost the game 44-41.  
After the game, sophomore Robens Garcia stated that despite the game being just an exhibition, the students "really wanted to win" as "[they] wanted to redeem [their] loss from last year. When asked about his experience, Garcia dubbed the game as "fun but competitive."