With the start of a new season, the Malden High School baseball team is working their hardest to make it to the State Tournament this year. Varsity team senior captain, Matt Geer believes that this year's team has the talent to make it.
Geer has been playing baseball since he was five years old and has continuously been playing up to senior year. Baseball has always been his favorite sport because "there are so many little things everyone can do to contribute to the game itself." He enjoys the slow pace of the game because it is a game of strategy. Geer pitches and plays first base. Geer is excited for this year because even though it is his last as a student at MHS, he is "excited to bond with the team, and enjoy [his] last year with a squad that [he] feels is made up of good people and talented players." Personally, Geer wants to be able to be a good "leader this year and [he] hopes to pitch well so that [he] may help the team win."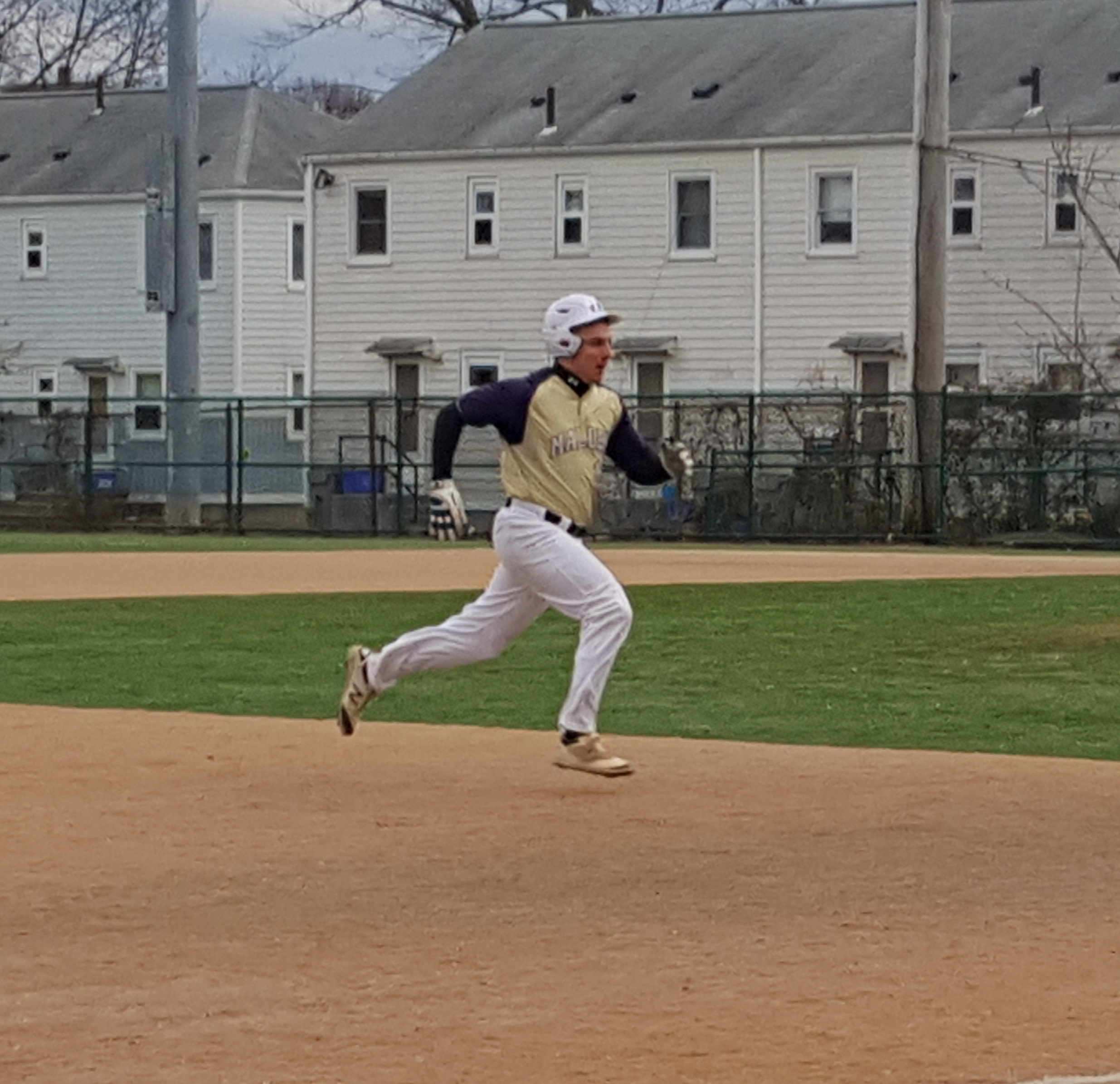 Geer mentions that one of the challenges that they face is the variety in a relatively young team. This is why this year it'll be a necessity to have people take on more leadership roles and responsibility. Everyone seems to agree that the most memorable game was last year's big win over Medford, one of their "division rivals." He says that they "were able to dominate them going into the game as underdogs."
Geer stated that last year, the team struggled with hitting, and that the team has worked harder in the offseason than any other season since Geer has attended MHS. The team anticipates on improving on this so that it is no longer considered the team's weakness, but as the team's strength.
Junior team captain, Jared Martino agrees that this year's team goal is to make it in the State Tournament. Martino has been playing baseball ever since he could walk. "It's something that is a second nature to [him]." Martino is excited for the new coaching staff and says coach Steve Freker and his staff have done a great job working with the team and making them better. He says the team's greatest strength is pitchers Matt Geer, sophomore Reid Kankel and senior  Kyle Twomey. He also adds that the team's biggest weakness is getting used to the new coaching staff. Martino says that "they're great coaches," but the team is having a hard time adapting to the new ways they coach because they're so used to the old system. He mentions that learning the "new terminology  and new ways of doing things can sometimes be a struggle." Martino's personal goal is to just be "the best teammate and player [he] can be."

Martino's biggest influence for playing baseball is his father. His father has "always been there for [him], whether [he] has a great game or a bad one. Whenever [he] struggles with something on the field, [his] father always knows right away and helps to fix it."
Sophomore, Reid Kankel has been playing baseball since he was three years old. His father influenced him to play baseball and was the person to place Kankel on his first baseball team. Kankel also adds that Derek Jeter, a former professional baseball player for the New York Yankees, has also made an influence on Kankel and looks up to him as a baseball role model.
Kankel also agrees that this year's goal is to make it to the State Tournament. Kankel also says that last year they fell short, but that this year they have the "talent and coaching staff to make it happen." His personal goal is to make less than ten errors and to play shortstop for the team. Kankel is excited about the new coaching staff that has taken over because they seem to be very dedicated to the team.
The team's strengths this season include "depth, skill, and defense" says Kankel. "[They] have more than one person that is very good at each position, especially pitcher. [Their] defense is outstanding and [they] make a small amount of errors." The team's weakness is hitting, and they constantly struggle with it. He also mentions that the weather has been a challenge for the baseball team because it restricts the team from getting good practices outside.
The boys are ready to have a successful season this year.