What is love? Love is one of the strangest and most powerful forces of nature in the universe, and it is timeless. It takes on many forms, surrounding us with its presence and we long for it in its absence. For some people it's just an intense feeling of emotion, euphoria, and hormones. Others attribute it with feeling a strong emotion towards a person, an object, an animal, or an idea. Relegating love to a strong emotion is only scratching the surface of what it really is, and people don't realize that there's so much more to it. Love has a multitude of dimensions to it just like a diamond has so many facets, and it radiates from God, the source of love.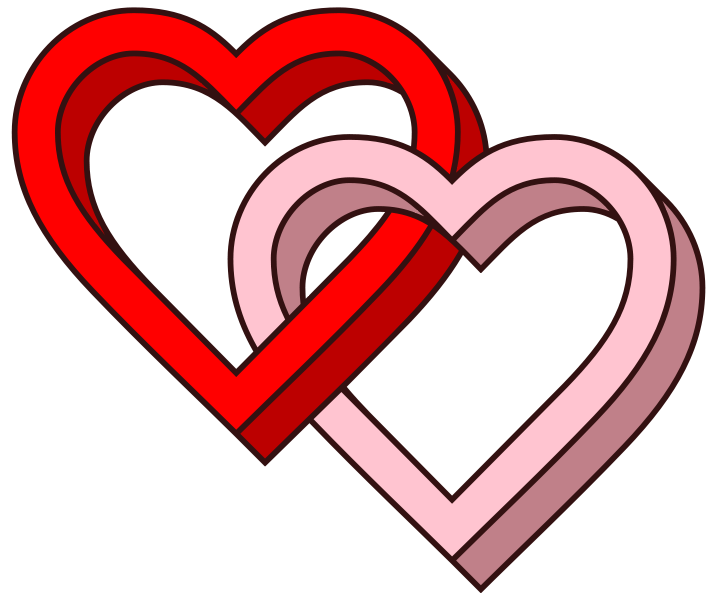 Even though scientists have studied love for decades, they don't have a lot of information about it. They've conducted tests on both people and animals alike to see how the brain reacts when it comes to the subject of love. Scientists have found that when a person is shown a picture of their significant other, two areas of the brain light up with activity: the caudate nucleus and the ventral tegmental area. The caudate nucleus is in charge of reward detection and expectation, and integral sensory experiences that have to do with social behavior.
The ventral tegmental area refers to pleasure, focused attention, and one's motivation to work towards and obtain rewards, located at the base of a person's brain. This area of the brain is stimulated by high levels of dopamine, which is the reason why you feel really happy and love sick around your significant other. In other words, you're basically high off that special someone in your life.
You know how when you see your crush, your hands get really sweaty, your heart races, and your cheeks start to flush? It's not because you're just an awkward and hopeless romantic! In that first stage of infatuation, your body releases more stress hormones of cortisol, lowering the serotonin levels causing that person to be constantly on your mind as your body tries to figure out what to do about your feelings.
Ever heard of the phrase: "love is blind"? Well, in addition to having a chemical and physical reaction on your body, love also shuts down the neurological nerves that's in charge of negative emotions: fear and social judgement. As a result, when you're in love it's very difficult to make critical assessments and judgements about your crush.
Now that we know the science of love, we can get down to business of what love really isn't. Let's start with the obvious: love isn't lust. Being attracted to someone based on their physical appearance isn't love. Love is not abusive! Wanting to control the actions of your significant other and manipulating them into doing what you want is considered abusive. "Love is patient, love is kind. It does not envy, it does not boast, it is not proud. It does not dishonor others, it is not self-seeking, it is not easily angered, it keeps no record of wrongs. Love does not delight in evil but rejoices with the truth. It always protects, always trusts, always hopes, always perseveres." As stated in the Bible in 1 Corinthians 13:4-7.
The Bible revolves around the idea of love, starting with how God created the world for humanity to be with and love Him as He has loved them from the beginning of time. This kind of love is between the Creator and His creation, where the skies, the birds, the land, the animal, the vegetation, and the air we breathe are for His greatest creation--the human race--to live and thrive on. His devotion to the world has so many dimensions to it like a diamond's surface, and the Bible compares it to a father's love for his children, to a bridegroom's love for his bride, to the love best friends, to a mother and her child, and to an artist's love for his masterpiece.
Another significant instance of love in the Bible is when Jesus Christ surrendered Himself to die on the cross, so that we would have access to eternal life with God. "For God so loved the world, that he gave his only son, that whoever believes in him should not perish but have eternal life." As written in John 3:16. I believe He paid the Ultimate price for us, because His love is so unconditionally out of bounds, so pure, unquestionable and unexplainable that He would choose love to me of all people as if I was Jesus. I believe that in God's love, we realize our true identities and we learn to love ourselves as He does, and that's how we love the people around us.
One of the first forms of love that all living creatures, both humans and animals, experience is the love of a family unit. When we first come into the world, we come out crying for the love of our parents. Few things in the world can ever compare with a mother's tender and nourishing love, and a father's protective and gentle love. It's with our families we learn what it means to be loved, and it's with that love we learn how to love others in our lives. The way you treat your family will reflect the kind of love you will show to your friends and significant others.
Friendship is a platonic love, without the sensual and sexual attraction that people normally find in romantic love. It's based on the camaraderie built upon the foundation of trust and loyalty between friends, who know they can depend on one another. Being a shoulder to cry on, goofing off together, ranting about the problems of being a teenager, binge watching your favorite movies and shows, talking late into the night, and pigging out on junk food--or healthy food--whatever it is you love to do with your best friend, brings joy to your life.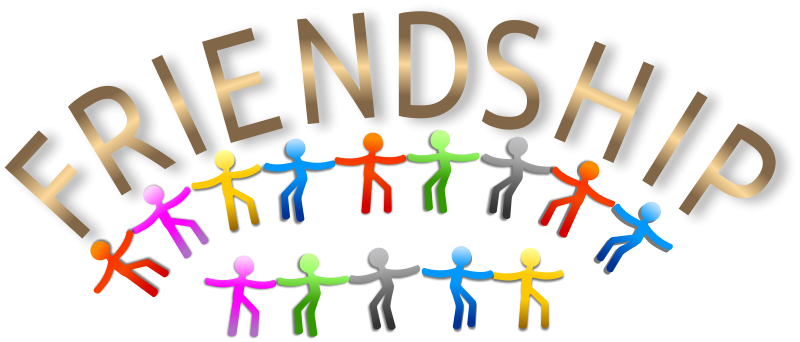 Knowing I can trust her with my hopes and dreams, my fears and failures makes this life more bearable. It takes 27 hours by car to get to the college she's going to in Texas, 43 hours by bus, 587 hours on foot, 166 hours by bike, and about 14 hours by plane give or take. I know that no matter how much time passes and distance gets in between me and my best friend, it'll be as if no time has passed and I have faith that the same will be the case, while she's in Texas. The way you treat your best friend will shine through in your relationship, because the same foundations in friendship--trust, respect and loyalty--will make themselves known in the relationship.
Now for the moment you've probably been waiting for since you saw the title of this article: romance. It can be messy, beautiful, and painful. I've heard people say that falling in love is like floating on clouds, or jumping off a cliff. It can also suck. I don't think there's a single human being on this planet that doesn't want to be loved by someone else, the longing is literally built into our DNA.
We want someone to think we're beautiful despite our faults and failures, because in order to really love someone that person has to be able to accept their significant other for the human being that they are. I've seen a lot of romantic relationships go sour because someone expected too much from the other person, which brings up my next point: communication. If you want a relationship with anyone, you need to communicate with each other.
Developing a relationship requires trust, respect, and loyalty, where the couple is able to share their burdens with their boyfriend or girlfriend and knowing that they won't broadcast it to the whole world, and not be so disrespectful as to whisper and gossip about their significant other behind their back. It's similar to how friendships are founded on trust, respect, and loyalty, and some even say that a romantic relationship is like friendships on fire.
Love is like a flower, with the proper care it can blossom into a beautiful rose; and, on the flip side, if it's not tended to properly love can wither and die no matter what kind of love it is.