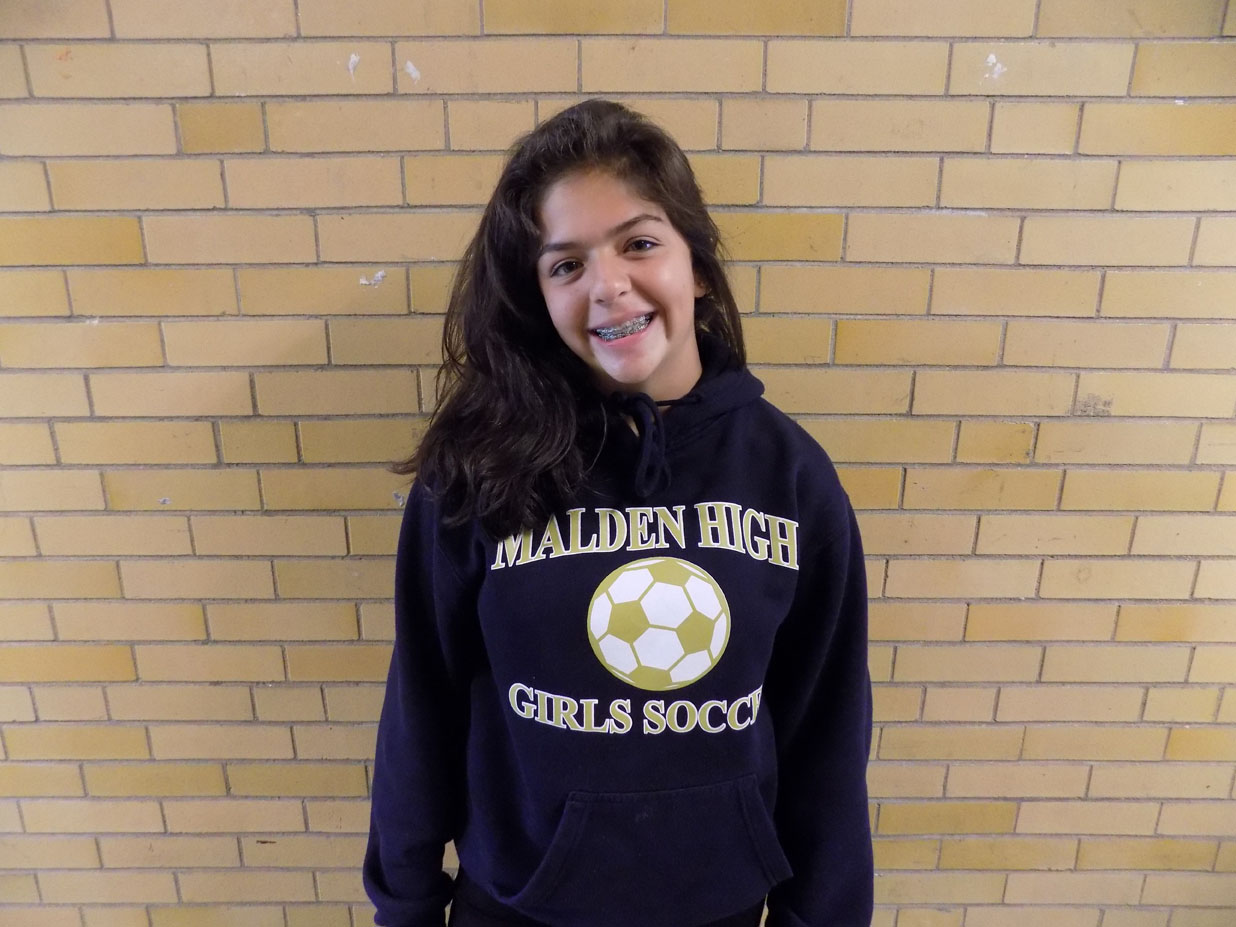 Sophomore Sophia Ruperti, who plays the position of a center midfielder, has been playing soccer since the age of six years old. Before she had become a member of the team, she would just play soccer for fun, but she became serious about the sport when on a team. Ruperti had started to play soccer because she wanted to play the sport ever since a young age and says that she was raised around the sport as well. She states, "Over time, [her] love for the game grew and grew."
Ruperti explained that the season is off to good start and that the team as a whole improved over time. She said, "[She sees the team] going far this season and possibly making states." Aside from wanting to make states, she also added that she is most looking forward to growing as a team and working harder overall as a whole.
Ruperti also explained that her expectation as a whole team is to reach their goal of making states and ending the season with a good record that reflects off of their hard work.
Ruperti described that not only is she looking forward to growing as a team and working harder, but she is also looking forwards to playing against Revere. She mentions that one of their varsity players transferred and she knows a couple of other players on the team, "which will be an exciting game."
Sophomore Batoul Chouiki, who is a teammate of Ruperti, met her because they had both attended Linden Steam Academy, which is where they had became friends. Chouiki explained that it was her sister, Nour Chouiki, who had introduced her to Sophia.
Batoul Chouiki continues to explain that she has a good relationship on and off the field with Ruperti. She says, "On the field [they] connect. [They are] Best friends on and off the field." Batoul Chouiki also adds that she is able to connect with Ruperti depending on the play. She mentioned, "[She knows] where [Ruperti] is going to be when [she passes] the ball."
Chouiki says that Ruperti is always a help and contributes great ideas. She also described that Ruperti also has supportive parents as well. Overall, she expressed that Ruperti is a good ad active player on the field and gives 110% to help the team gain control throughout the game.
Ruperti includes herself that personally she plans on improving on herself so she could have a defensive mindset and to be more aware of her surrounding when playing. She plans on achieving her goals by being aware of her surroundings. She also states, "Be more sharp and smart when it's game time."
Ruperti also added that her advice for people who have never played before is to start somewhere. She explained that people will not always be the best in the beginning and it can sometimes be frustrating but after practicing overtime, there will be progress. She stated, "It comes natural and that's when you start to love it."
Overall, Ruperti is looking forward to this season with her teammates.