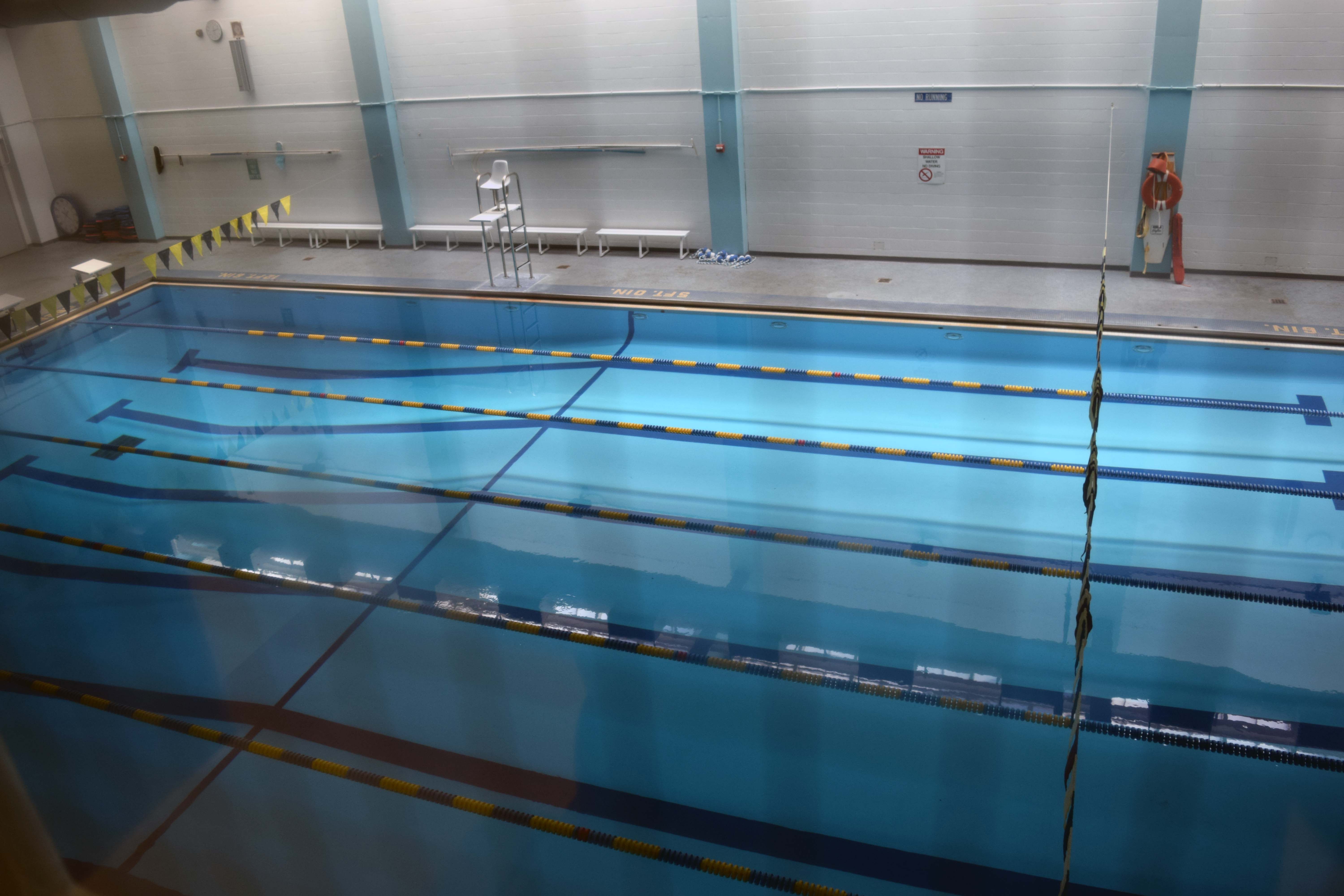 Over the summer, the pool at MHS was renovated for the first time since it first opened 36 years ago. When asked why the pool was renovated, Assistant Swim Coach Jessica Bisson replied saying "It really needed to be done it because it [had not] been renovated in a few decades."
From the end of swim season last year to just before the school year started, the pool has been shut down in order to complete the renovations. Athletic Director Charlie Conefrey said " [they] shut down the pool right after swim season, and started in May planning." He went on to explain that it took around 60 days to repaint the pool.
Conefrey went on to say that there were some challenges they faced when starting the construction . He states that the "timeline was the big challenge from the end of school to start of school, as it was down to the last minute. [He] also faced back ordered and late deliveries." Finding a good company was also a struggle for them because many were not eager or willing to work for them no matter the budget. That all changed when the school found Rec. Supply who was eager to work with them on this project.
The athletic department is happy to say they are very pleased with the final product. Conefrey stated, that "[he thinks] it came out great and a big thing was the paint chipped off so that made the bottom of the pool have that dirty look because [they were] staring at concrete. Junior swim captain Olivia Forestier said "personally, [she] loves the new pool. [She] thinks this is going to be something very positive for the current and new swimmers."
When asked if it would make a difference when swimming in it Senior swim captain, Pete Jinapin said "yes because [he will] feel better about the water [he is] swimming in and this translates well into [his] confidence while racing and practicing." When asked if the renovations will affect the swim team, Junior swim captain Agatha Silva said "Yes, because the blocks were upgraded and they added touchpads so [they will] have more accurate and hopefully faster times."
In the future there will be other renovations and updates. Silva said "[she] hopes they redo the deck and the locker rooms. [She] feels like renovating those will complete the pool and just make everything look nicer."  Forestier also said that "[she] hopes in the future [they] can look into remodeling the deck and making it available for more people to sit and watch."
The deck, the stands, updating the mechanical room, updating the record board, new ladders, and a new  handicap lift are all on the athletic department's to-do list. Bisson added that this new pool will not only benefit Malden High School students but also our community due to the swim clinic they run every saturday from 9-11 am teaching the community how to swim.