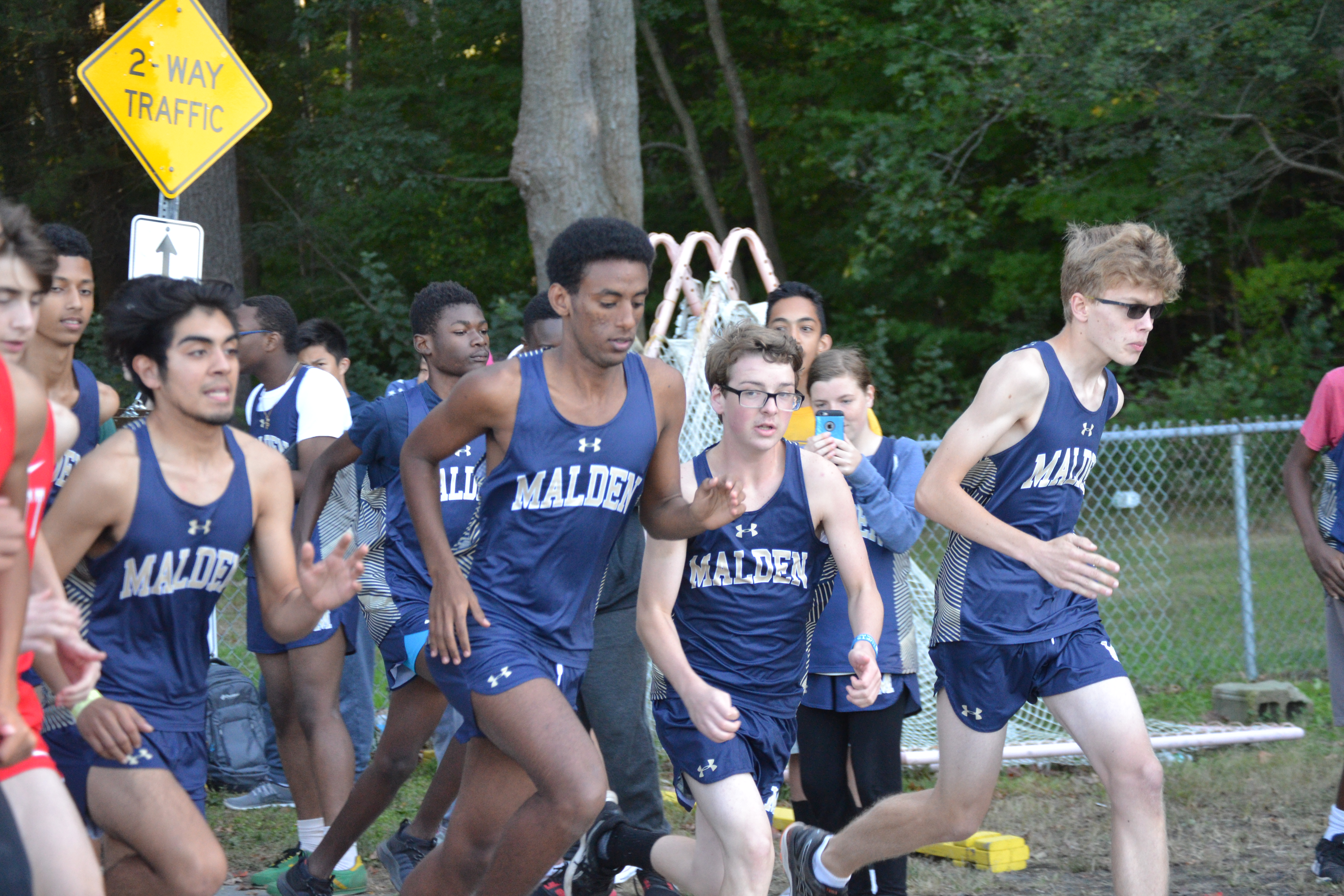 The Boys Cross Country team has been working harder and harder every day in preparation for the North Eastern Conference League meet. The team has been training very rigorously, working toward their peak performance with every workout.  The NEC event is essentially a closing meet where every team in the league competes in a single race, to see which team has progressed the most out of the league.
Junior Christopher D'Entremont, a member of the Boys Cross Country team, feels that "[he and the team] are just about ready to go into the meet, with a few more workouts to go." He worries that he could get injured and it would critically affect his season on the team. He also cares about the team in general and making sure they don't get injured and can stay in the best shape possible. D'Entremont also feels that with the season ending in a few weeks "[it is] very easy to get the mentality that you [do not] need to try  since there are only a couple races left."  However, he has ambition and hopes that the team will push through and keep a positive mentality 100% of the time. D'Entremont and the team are striving to "place pretty high during the race, seeing as [they] have definitely improved as the season progressed." D'Entremont feels that this race is important because "[it is] a chance to show the other teams that [the team is] a force to be reckoned with, especially the teams that we have lost to in the past. It gives [the team] a chance to recover from past losses, and to reform losses into victories."  
Sophomore Omar Asousy has been a returning member of the Boys Cross Country team for the past two years. He feels that "as the season has progressed, workouts have been progressively been getting faster and [their] jogs have gotten longer in order for [them] to get to NEC closing and states." Asousy also feels that he has tremendously improved since the start of this season and that he is confident he will have a great performance in NEC closing. Asousy's goal for this season is to break 18 minutes in the 5K. He stated that his biggest worry is injuries "as [he has] sprained [his] ankle multiple times during the season and injuries usually come at random. At any moment, [his] season could end because of, therefore [he tries] to do anything [he] can to avoid them such as stretching properly." Asousy stated that at this time in the season it is about consistency and how well the team can keep up good habits. He hopes for a strong performance from himself and the team, Asousy feels that this meet is "important to the team as [they would] like to end the season on a high note and make a statement since this is [their] first cross country season in this new league."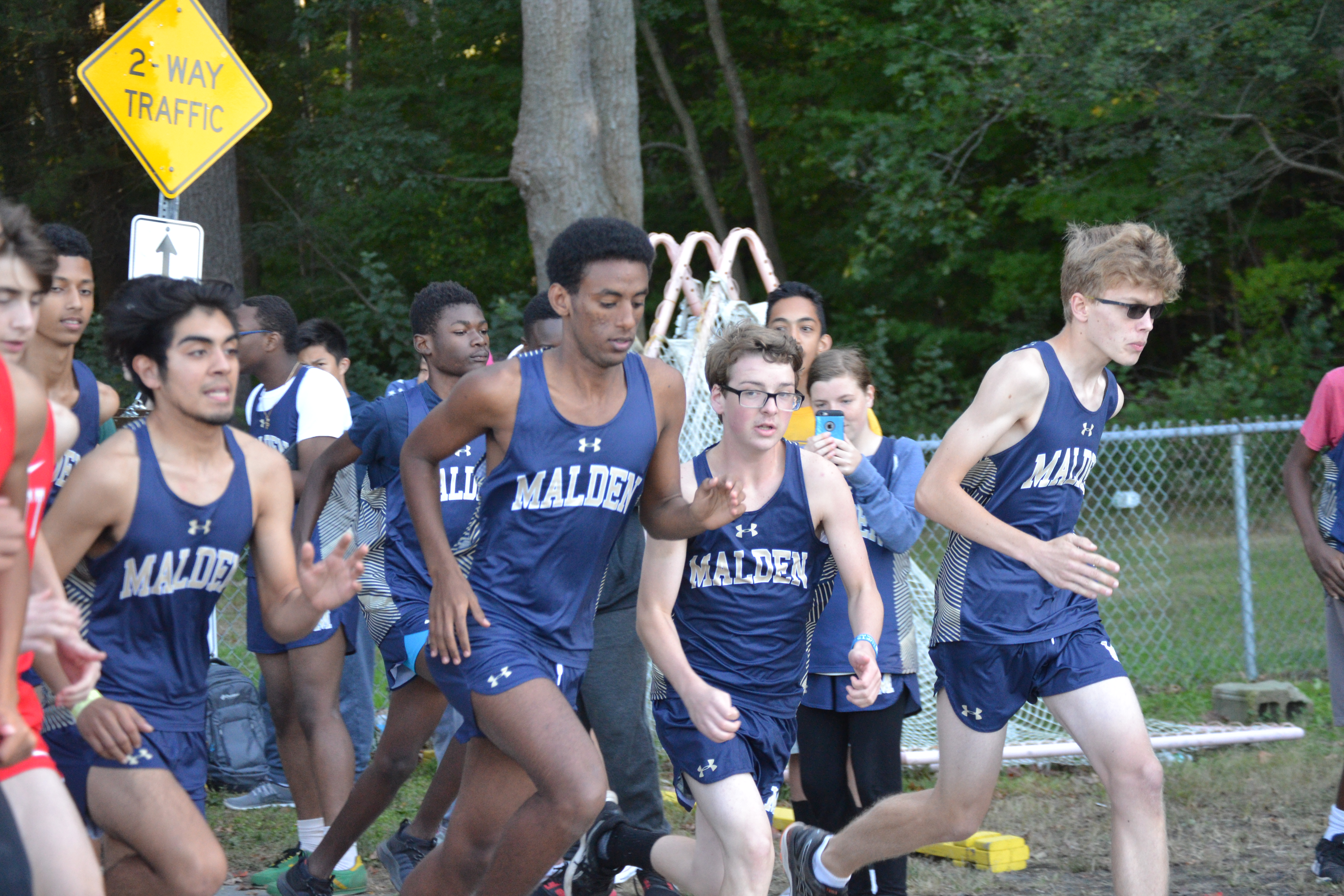 Junior Kyle O'Brien, another member of the Boys Cross Country team, feels "like [he is] at [his] strongest point in the season." O'Brien trains for the NEC meet by "doing some speed workouts along with some endurance based workouts along with critical jogs and long runs". He feels like [he is] at [his] strongest point in the season." His goal for the meet is to get a time better than 18:30, to place well in the meet and for the team "to do well individually as well as place high in the meet, hopefully with a top 3 finish".
Coach Courtney Invernizzi feels that "[The team ] right now is preparing for the league meet by making sure [they are] staying focused on the task at hand. [They are] making sure that [ they are] coming to every practice focusing on the smaller skills such as running form in their dynamic warm-ups, to more of the bigger skills such as the running workouts. [They are] very disciplined in making sure [they are] not overtraining at practice, but are putting in hard work and effort as the season is coming closer to the big races. " Invernizzi believes that the athletes are going to perform very well in the NEC League meet. Invernizzi feels that they work "really well together to help push one another and motivate one another so if [they ] keep up the hard work anything is possible." As a coach, Invernizzi plans to prepare them for the NEC meet by keeping, " a positive demeanor and [making] sure [she is] always helping them improve through specific training, but most importantly [explaining] to the athletes why [ they are] doing specific workouts so that [they] can learn and be able to use what [they have ] learned in their competitions." Invernizzi also said that "this is the first Cross Country season in the NEC league, so this allows for Malden to show how talented and hard working its athletic program is."
Invernizzi stated that "the final outcome that [the team hopes] for is that [they] place as one of the top teams in NEC. [She] hopes that each individual athlete gets his or her personal best time at this meet, and hopefully some of [her] athletes can even get to go to All States by the end of the season."