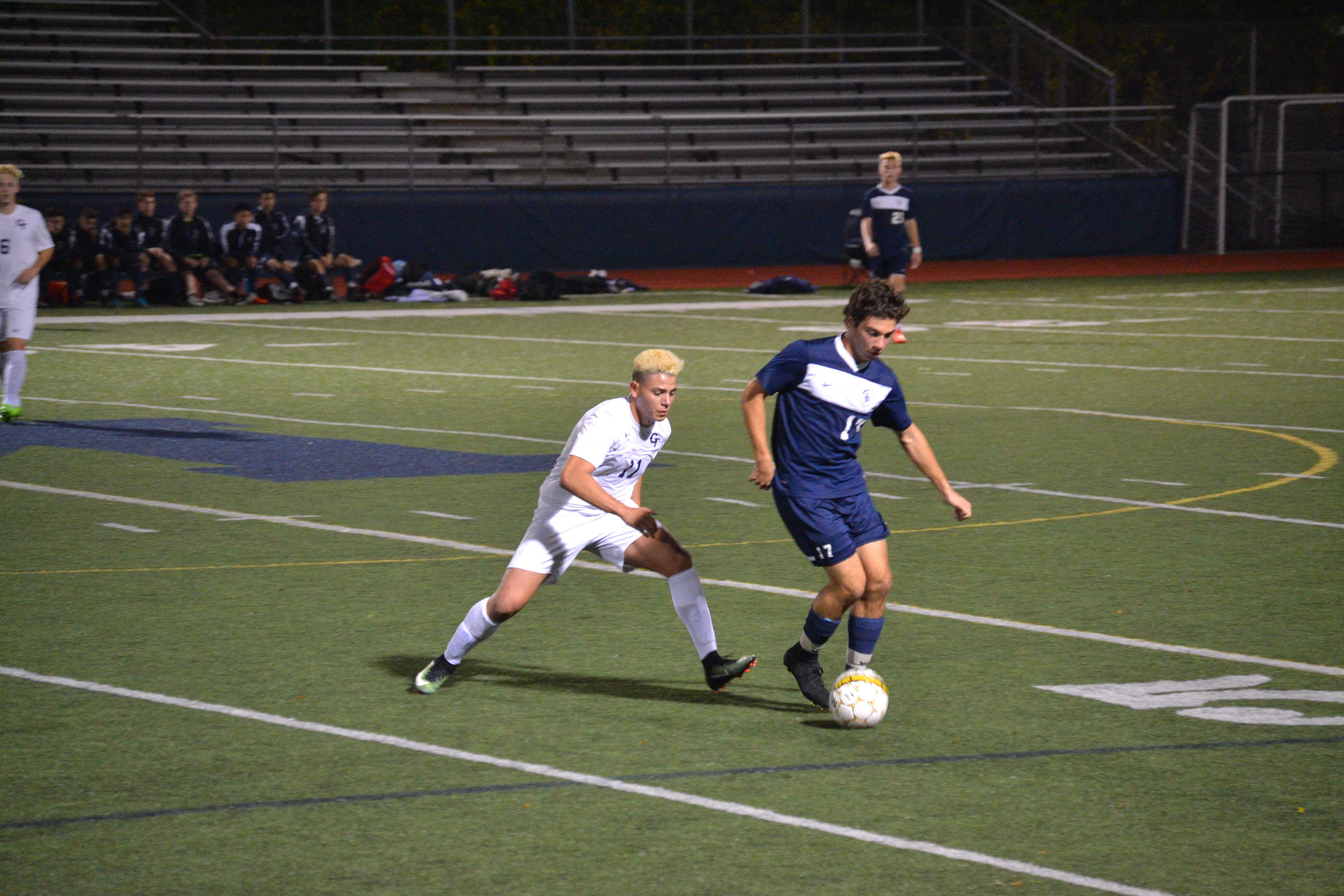 The MHS Boys Soccer team lost 2-0 to Framingham in the first round of the state tournament on Friday, November 3rd. The intensely close game marked an unfortunate end to what has been an historic season for the team.
The team began the game immediately in the back foot, conceding an unfortunate deflected goal within the opening five minutes of the game. This meant that the boys had to play with a one goal deficit for much of the game and go on the offensive throughout the remaining 85 minutes of the game.
After the game, when asked about the impact conceding an early goal had on the team, Junior midfielder Waldir Yacsavilca mentioned that "there was a lot more pressure on [them]" at that point, because they "had to score two goals to advance into the next round." He continued to say that despite this, the team "was still confident and stuck to the game plan" as they knew that "Framingham didn't really break [their defense] down" and "just got lucky with a deflection."    
After conceding the goal early on, the boys struggled to answer on the offensive end for the rest of the first half. While the MHS defense tightened up and disallowed Framingham attackers to have any space, the Tornadoes also struggled to create any clear cut chances of their own. In addition, Framingham also controlled much of the possession in the opening forty-five minutes, as Malden was unable to keep a hold of the ball for long periods and penetrate the opposition's penalty box.
The second half however, was much more of an exciting and open ended affair as both teams played offensive mindedly and created multiple shots at goal. In search of an equalizer, MHS piled the pressure on Framingham and was close to tying up the game multiple times. Due to more and more players for Malden piling forward, Framingham was able to hit the Tornadoes on the counter attack multiple times in the second half.
Senior captain and goalkeeper, Manuel Quesada Nylen was a major asset to the team, coming away with some clutch saves in order to keep his team in the game and maintain the one goal deficit. One save early in the second half was a highlight, as Quesada Nylen was able to heroically palm away a Framingham shot from point blank range.
Despite the numerous chances the Tornadoes created in the second half, the team was unable to convert any of them into goals and tie up the game. With a few minutes left in the game, MHS had to commit almost all players forward in search for a goal, which left their defense wide open for a counter. This is something that Framingham took advantage of, scoring a late goal which essentially iced the game.
Despite the disappointing result of the the playoff game, Junior goalkeeper Salim Tiken reflected on the game as well as the season with pride. When asked about the team's performance he mentioned that the team "played a great game" and did a "good job not giving up and continuing to put pressure on [Framingham] till the last whistle." He also explained that although the team "had hoped to progress further into the tournament," they are still "happy with [their] performance this season," as they had a "successful season, finishing first place in the NEC (Northeastern Conference)."