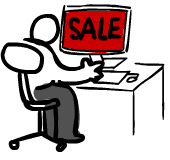 Online shopping is a great way for one to purchase the latest fashions and styles from the comfort of their own home, from the busy office at work or during a study period in school. Instead of making the effort and time to actually go shopping at stores, online shopping allows us to shop by merely tapping on our phones or clicking on our computers. However, this easier option can have consequences to procrastinating teenagers like me.
Now that I have a job and my own money, I feel more freedom to shop as I please. But this freedom isn't necessarily as liberating as I once thought. I find myself buying clothes online not because I need them, but because they are on sale or are on clearance. When I get these clothes in the mail, I realize that they were not as good as I had hoped, despite them being offered at such a low price. In the corner of my room, there is a laundry basket filled with clothes I've ordered online that I have yet to try on as well as clothes that I've purchased but either don't fit or aren't that comfortable.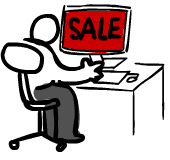 Not only that, but I also find minutes to hours of my time being spent scrolling through sites such as JCPenney and Old Navy. The majority of the time, I don't even end up buying anything. At the end of the night, I end up getting stressed about everything I didn't accomplish because what was supposed to be 20 minutes of scrolling ended up turning into an hour of pointless scrolling.
While it's totally okay to spoil yourself once in a while to a new outfit, I think it's important that we limit the amount of spoiling we allow ourselves to do. Especially as a high school student, it's important for me to save some of my money for college application fees, a prom dress, college supplies and tuition.