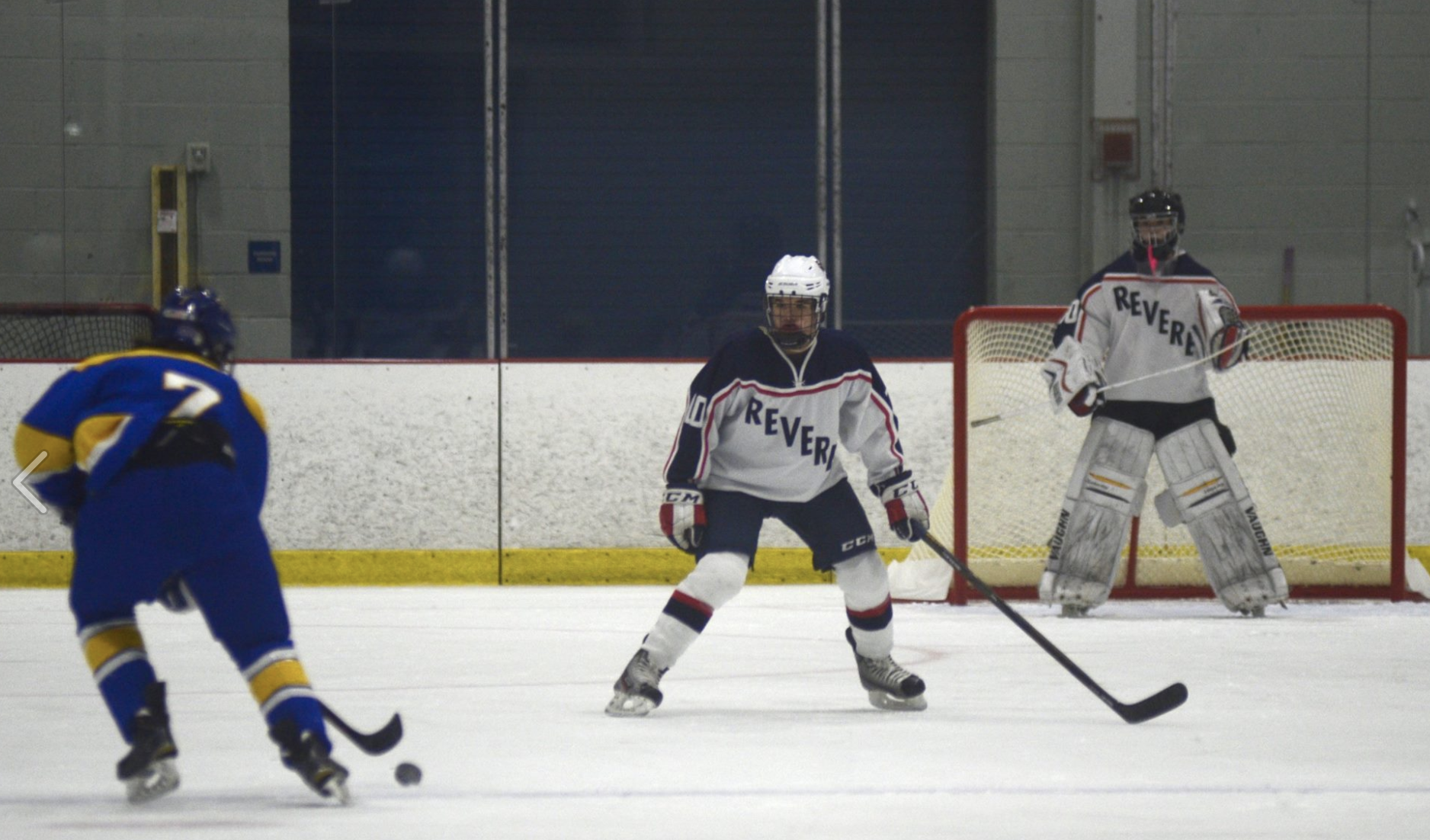 The Malden and Revere High School Boys Ice Hockey team have set off the season better than the last, with many goals in mind. The merged team has entered this season with a prepared mindset to triumph, and to more win than previous years.
Although the previous season did not lead the team into states, Senior captain Michael Giordano mentioned that "although [the team] missed the the tournament last year, it makes [them] kind of more pumped for this year. [They] want to win more and make it", the team has already won one out of two of the games they have played and tied in the other game.
One of the games that Giordano is excited for is their last game with Peabody's Hockey team. He explained that he has never beat Peabody in all the years that he has played for the Malden High School team, "[He] just [thinks] that [Peabody is] a good team and by then [the team]would probably have begun the tournaments, and playing that game would get [them] ready and hopefully [they] all would work together well." He added on that he has high hopes for the team to win against peabody this season.
Junior Zachary Rufo's goal for the team this season is to "make it into states," not only as a team, but as an individual. Giordano added on to that by expressing that "for the team, [he wants] to see [the team] win as [many] games as possible. [He sees the team] going possibly far into tournament and...being a group that is really together... [he wants]to do what [he] did last year but even better"  in hopes that this year the team would make even bigger accomplishments.
Sophomore Corey Rufo also mentioned that the team has a new assistant coach, John Papasodora, who had played in the Malden High School team a few years ago and is now back to help the team grow as a whole.
On the team chemistry, Giordano described it as "very good, the merge between the Revere team and Malden is really well, [they] all get along, [they] all kind of know where each of [them] are on the ice without really needing to say anything." Although the team is formed by two different schools, they all get along well and has the same mindset in help each other become stronger and improved.
The hockey team is more than ready mentally and physically to win their place into states.