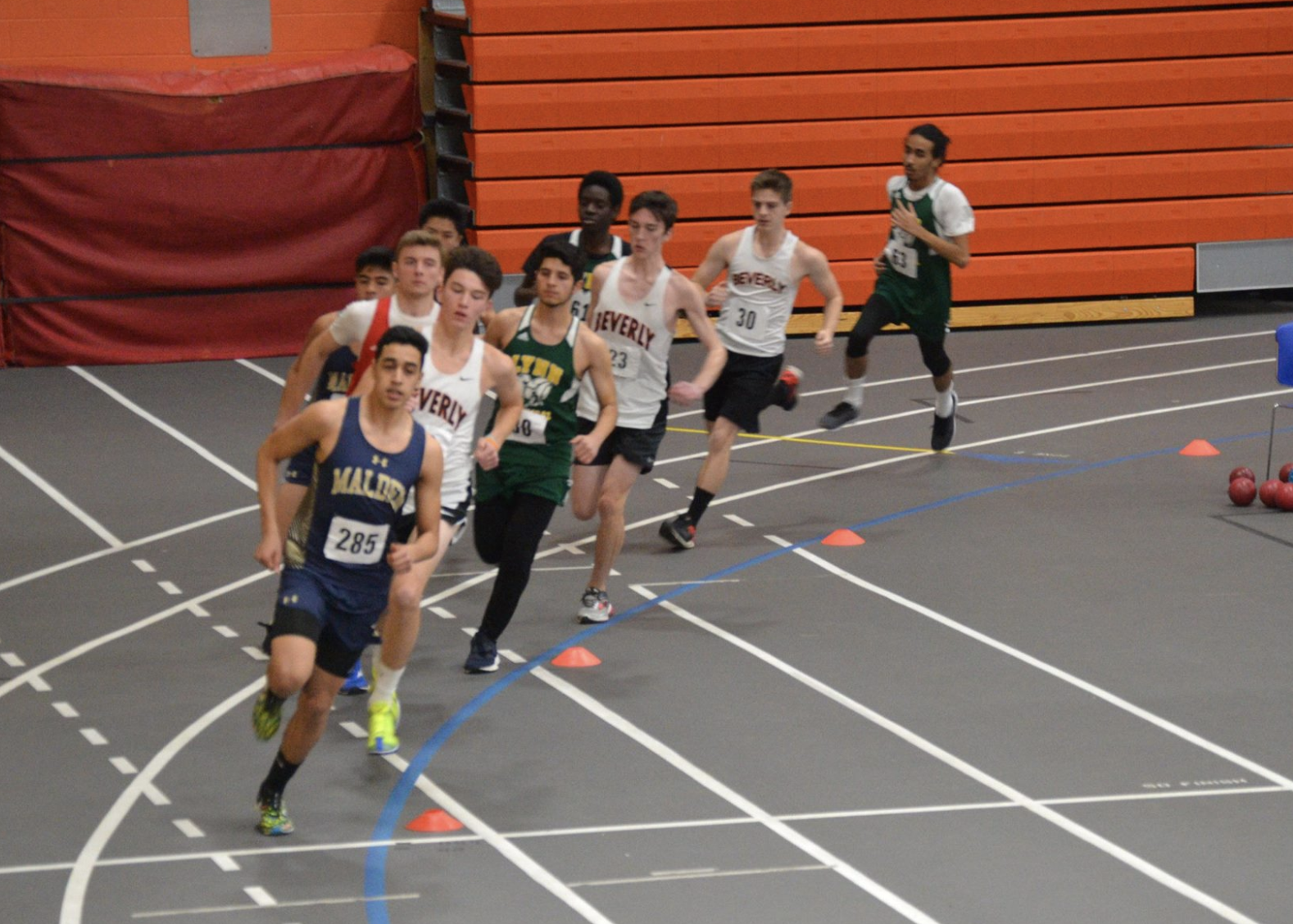 On Thursday December 7, 2017 Malden High's indoor track team went up against Beverly in their first meet of the season. Although the girls lost their match, both teams put up a good fight resulting in a victory for the boys team.
Sophomore runner Keri Gilligan felt "[the team] had an overall very successful first opening meet although the girls team did not come out with a win." Gilligan added that while track may seem like an individual only sport, "it takes everyone's efforts together to have a successful meet and leave with a win." Gilligan also felt that she had a good performance especially since she contributed to the scoring.
Senior Runner Eric Toh said "Overall, [the boys team] did a good job coming into the meet with a game plan and everyone did their part in executing it." Luckily, that was enough for them to win. Toh felt that "[He] managed to pace [himself] well throughout the race and pulled away at the right time."
Senior Arthur Kossoski, and Senior Ivan Zhang got 1st, 2nd, and 4th in the 600. Gilligan said that "[her] time was not the outcome [she] wanted, at 14:19 in the 2 mile, but [she] placed 3rd in the girls 2 mile race. Gilligan also said that some highlights "regarding the meet as a whole, [were that the girls team] had one person qualify for states, and one very close to doing so." Toh also said how a newer member Senior Trent Bazley was able to "get his footing in the high jump really quickly"
Both Toh and Gilligan felt that they had a really good first meet of the season. Toh said "Personally [he thinks he] had a good first race of the season. [He] was close to [his] personal record and that's a really good place to be in early in the season." Gilligan also said "[She] did goal at maintaining a strong mental state while running, as that is something very important in addition to being in good condition physically." They both thought there could be some simple improvements to the team as well as themselves. Gilligan felt she needs to improve her time by working hard on both speed and endurance. She also stated "there was a lot of new talent brought to the team this year and [they] have been putting in so much work in preparation for [their] meets. As a team, [they] have seen overall improvements in actual times even in the early season." Toh added that "it feels like everyone who is still on the team has improved from last year, and at practice there is a good hard working environment".