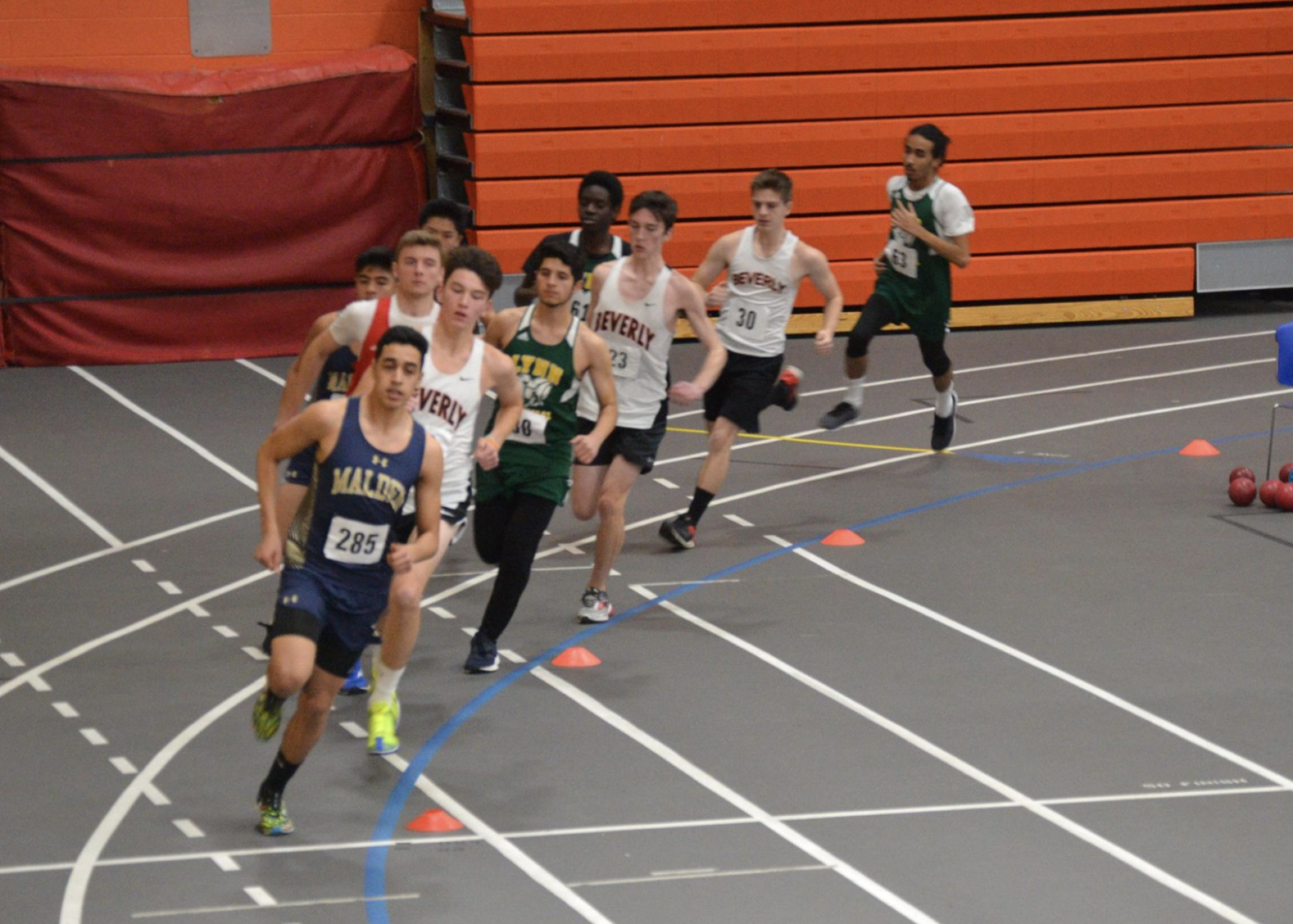 The MHS Boys Indoor Track will head into Boston to compete in their league championship at the Reggie Lewis Center in Boston on February 11. The Northeastern Conference is divided into two divisions, NEC North and South 8 teams in each. However, at this meet, all 16 teams will be together in one facility for the final regular meet of the season.
Senior Eric Toh said that at the meet, "[He is going to] be fighting for 1st in the 600 with two other fast 600 runners. [He does ] not know if [he will] win because [all of the teams run] around the same time."As a team, Toh believes they have a lot of depth and thinks they will place higher but doesn't believe they have enough to take first.
Coach David Londino said "[The NEC puts]people in the event [that they] can best succeed in for themselves. If things work out for the team scoring, [it is] a bonus." Londino hopes to have as many individuals and relays as possible to qualify for states. Although they already have one relay and seven individual runners already qualified, he hopes to have many more.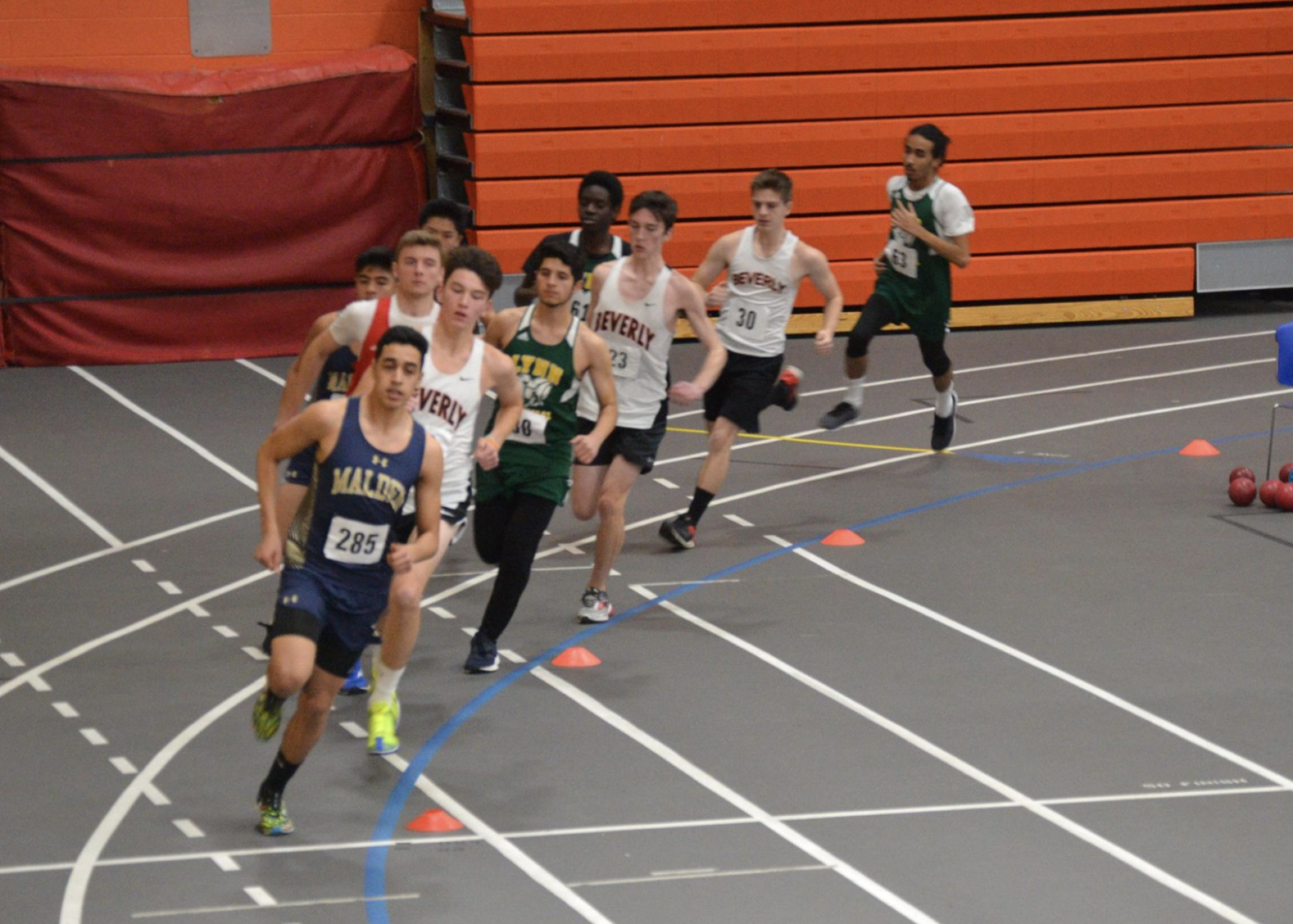 Toh explained that the team has one more meet for unqualified runners to have their last chance to qualify for the State Tournament. Londino added that some qualities that help members of the team advance are "Valuing hard work and realizing that training is a lot more than workouts; [it is] diet, hydration, and proper sleep as well."
Since this was the team's first indoor season with the NEC, they had much more competition. They were very happy with this new aspect because they had not had much competition in the past and allowed many to achieve personal records. The new league brought in other teams such as Marblehead, Revere, Peabody, and Beverly, making for some very close meets all of whom will be at the conference championship. Londino informed us that the actual title of NEC conference champions was decided based on record not actually who scores the most at the actual meet. The Boys finished 6-1 at the end of the season.
When asked if the team would be nervous going into the tournament, Londino said "[The team wants] to do well but [there is] no nervousness beyond [what is] normal going into a meet. Everyone is very well prepared and ready to peak." Londino also stated due to the fact the league champion was technically already decided they wouldn't be overthinking their strategy they just want to go in and do their best.
The Boys Indoor Track team finished 6-1 at the end of the season, and are looking forward to the upcoming NEC tournament.