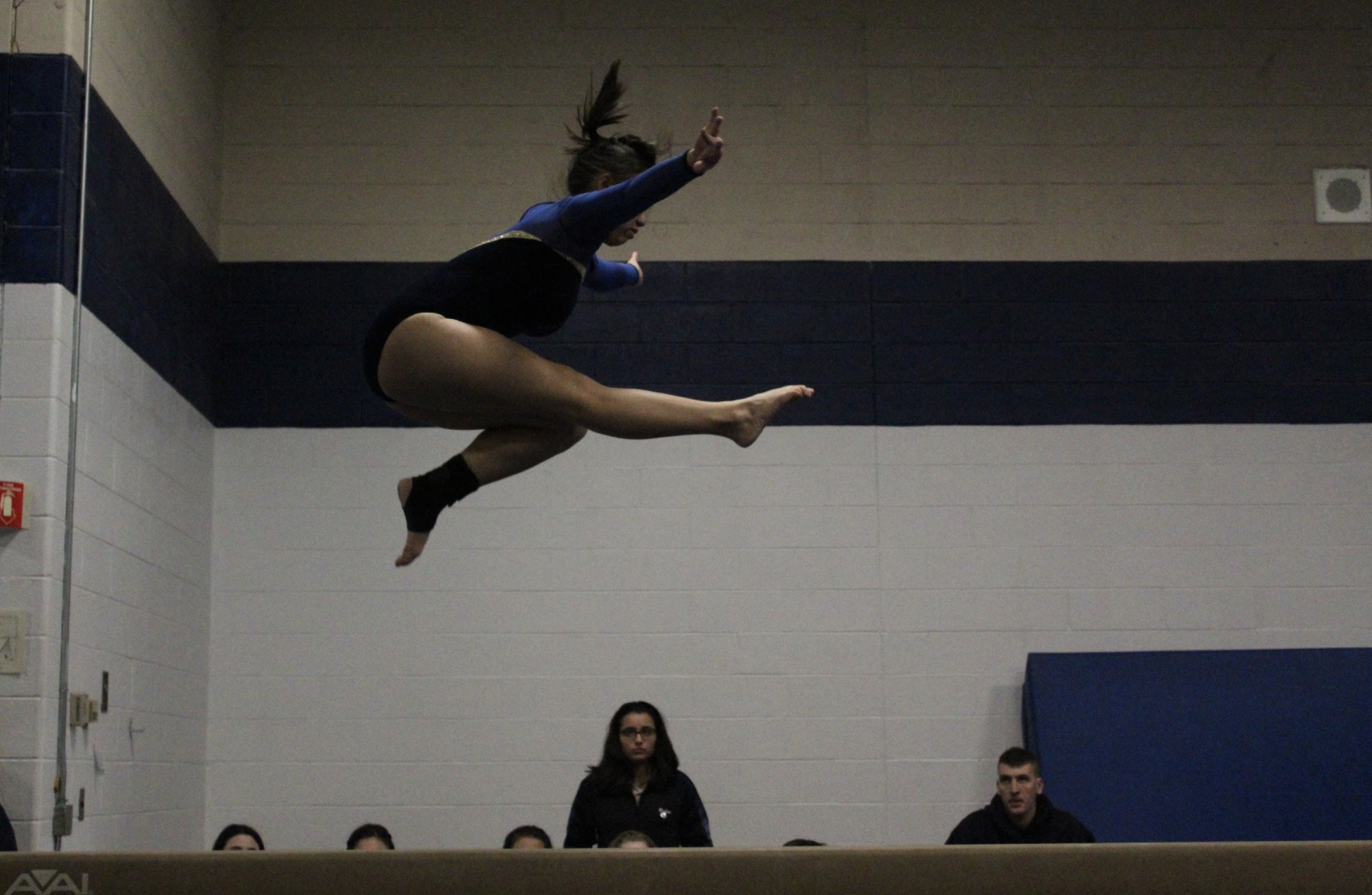 This season has been a never-ending success for Malden High's Gymnastics team, and they are on their way to finish as strong as they are right now.
This year was unlike the seasons in the past, since the team has moved into a new league. Coach Katie Bowdridge stated "[She was not] sure how [she] would fit in with the new league, but [they] are holding our own in [their] division." Another aspect that stands out this year is the number of members on the team. Bowdridge adds that "[The team definitely has] more gymnasts than [she] expected to come out for gymnastics this year."
Senior captain Kaytlin Kwong professes that the season has "been great" so far, adding how she is "really proud of the team" and "what [they have] accomplished so far."
The team has had a lot of positive moments so far. One of the best moments this year, according to Kwong, was the team's first win. Kwong says that "in general, [the team gets] really excited whenever [they] win."
To Bowdridge, one of the best moments is when "a gymnast learns a new skill and competes it. For the coaching staff, [it is[ always amazing to see  gymnasts succeed in what they were trying to accomplish." So far, every member of the team including returning gymnasts has added new skills to their routines this year.
One of the most challenging moments of the year was the meet against Hamilton Wenham. According to Kwong, there were "a lot of technical difficulties throughout the meet", admitting that it was "a tough loss for [the team]."
For Bowdridge, a challenge this year is the "space that [the team is] in and the training equipment [they]  have", but she also feels that they are "also very lucky that [they] have [their] own space that is in the school", since "most of the teams in our league [do not] have that." She adds that "[The team has] been fortunate to add a few new pieces of training equipment and mats this year and if [they] can continue to do that each year, it will help [them]  improve even more."
On how they have improved since the beginning of the season, Kwong says that the gymnastics team has "improved so much from the beginning of the season", saying how the team has been "working hard in practice and [they] have become a much more consistent team".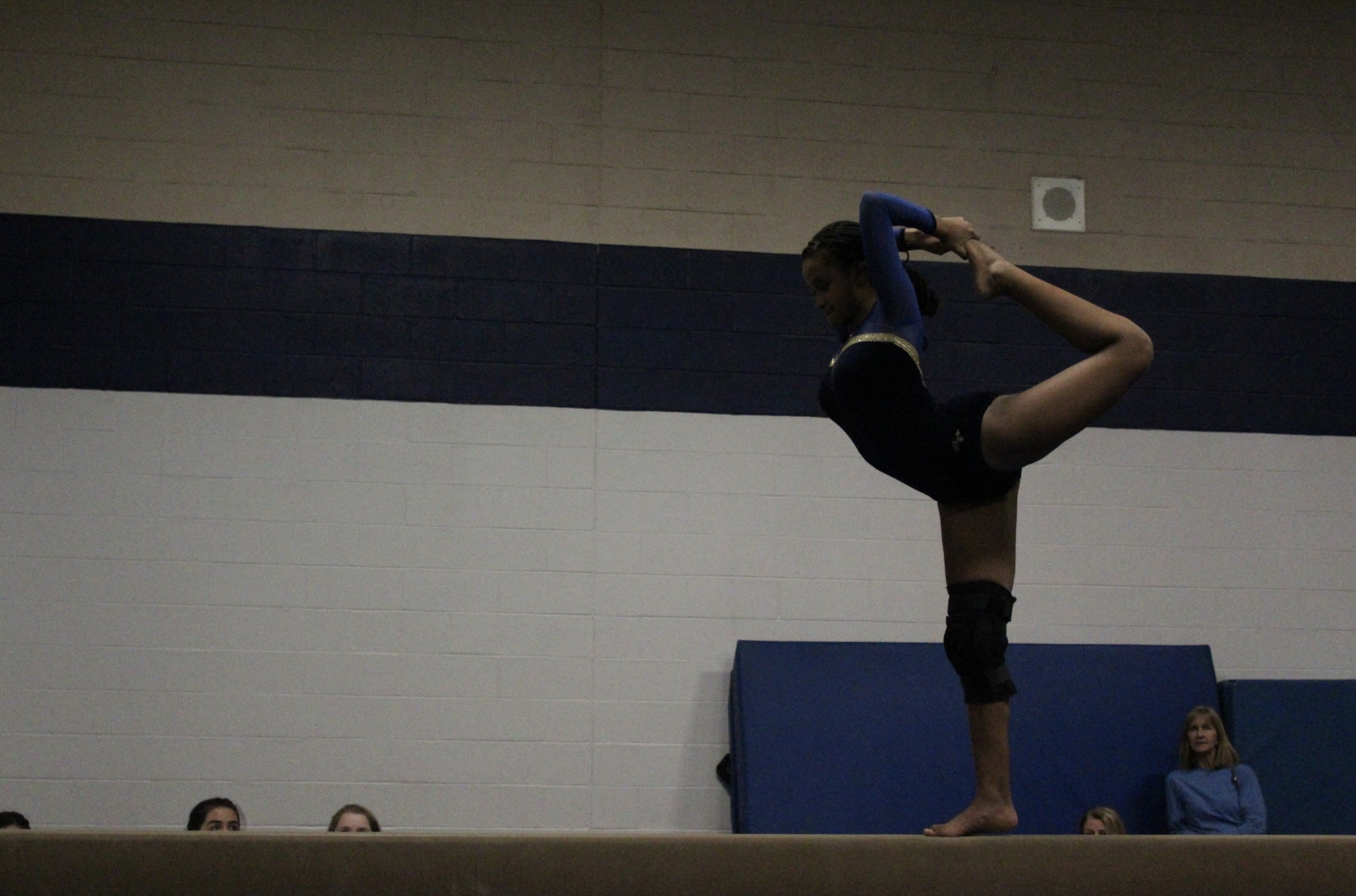 As a coach, Bowdridge says that she is "constantly looking for new drills and ways to teach [her] gymnasts." She explains that "with technology and social media being what it is now, there are so many options available to share and learn different techniques", adding that she has found that by "networking with other coaches from around the world", she has been able to learn new drills and different ways to teach skills. She says that "If something [is not] working or someone [is not] getting a skill, [she] can post and ask for suggestions as well as offer [her] own opinions to others that are in similar situations." Bowdridge adds how networking like this is "very different from years ago when you only had the coaches in your area that you could reach out to", and admits that she "love[s] having such a wide range of networking available".
On what aspects of her coaching she plans on continuing in future seasons, Bowdridge says that she strongly believes in "not cutting a student that wants to be part of the team. [They] have so many gymnasts that are in the gym every day working hard and trying to earn a competitive spot on the team for next year. She also mentions that "non-competitors are such a huge part of the success of our team. [They] are at every meet encouraging [their teammates]. To have that kind of support at a competition is very motivational."
This year, the team has improved on both their vault and bar routines. According to Kwong, every event has improved at least a little, but she is "really proud of [their] bar routines" since they have been "working on new skills to add to [their] routines". According to Bowdridge, Vault is their strongest event this year. She mentions that the assistant coach has been "working very hard with the vaulters to improve [their] form and scores each week", and their vaulting scores have continued to improve.
Kwong says that she just wants to "end the season on a really positive note", which they will. "Again, [she is] really proud of the team and it would be nice to win one more meet just to wrap up the season."