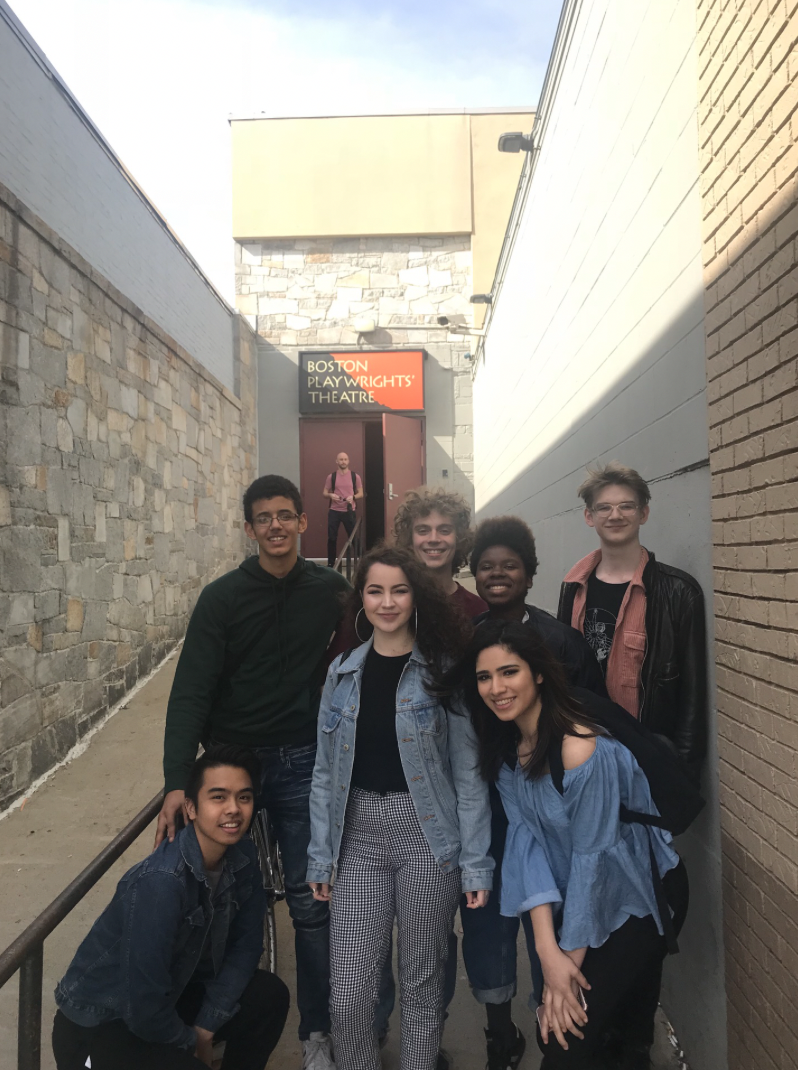 Each year, the Boston Playwrights' Theatre at Boston University holds a program called the "Massachusetts Young Playwrights Project" (MYPP). This program is a festival of 10-minute plays written by high school students from all over the state. Some plays are chosen to be directed and rehearsed by professional actors and a director. Meanwhile, others are chosen as cold reads, meaning they act it out without any rehearsal or prior preparation. Junior Dexter Haag described cold reads as "a first time read-through by actors without any prior info on the script or story." The cold reads are done while the actors rehearse and work on the stage readings.
Senior and Blue and Gold Editor and Chief of Web ,Tobi Pitan and Haag's plays were chosen to be rehearsed, directed, and performed. Senior Harrison Zeiberg's play was one of the ones chosen to be a cold read. Haag found out about the opportunity from "Play Pro director Sean Walsh, who makes MYPP known and available to [his students] and everyone in Play Production, so it was first-come-first-serve." Pitan stated "[they] didn't get involved with MYPP until this year even though [they] first heard about it least year when [they] were juniors to join Play Pro, but [their] schedule was way too loaded." Zeiberg had heard about the project when his brother and sister did it while they were at Malden High.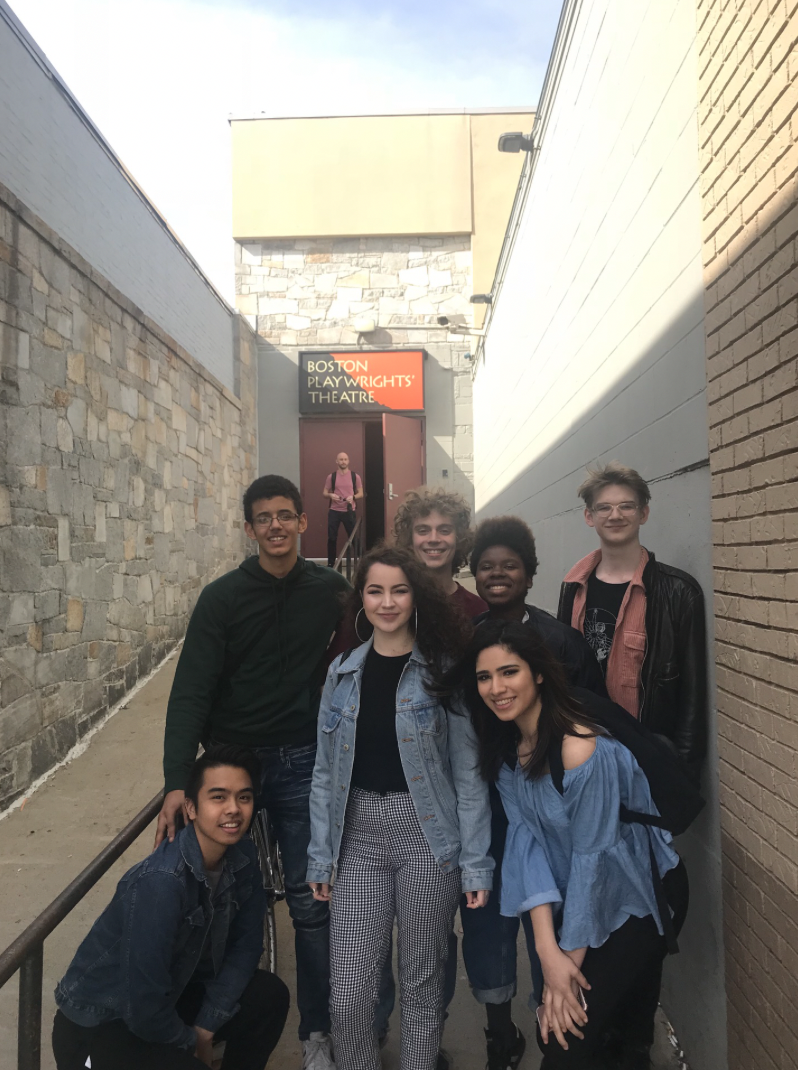 Each play was unique to its own meaning. Pitan stated that their play entitled Physical Elements was about "a girl named Jordan and a boy named Burt. The play takes place during a P.E. class and the premise is that Burt is a student in the top of his class and he is particularly good at Chemistry, a class that Jordan needs to pass. Burt is also failing chemistry, so Jordan agrees to help him pass P.E. if he agrees to help her pass chemistry. Pitan's process started with "Writing the play after the first meeting at MYPP where [they] learned the basics of playwriting and had solidified the idea [they] had for [their] play. Looking back, [they] would have consulted other people and maybe took it to the Writer's Den to get some feedback, but it was really validating hearing a lot of positive feedback from the director of [their] play and the two actors who performed as the main characters." 

Zeiberg explained his play entitled, Forgive Me Father, was about a lonely man who went to a priest to confess because he was lonely. He went on to say it was mainly about how people try to connect with each other. Zeiberg explained "The process [he has] for writing changes with each thing [he] writes. For this specific play [he] originally had a completely different idea, and ended up changing that three times until [he] landed on the right one. [He] then went on to say "Once [he] got the idea [he] just kept writing and saw if it made people in [his] family laugh, or if their ideas made [him] laugh, and if it did [he would] put it in the play."
Haag's play was a series of monologues about a senile old man and it described the relationships he made through life. Haag described the process by saying "[He] knew the topic [he] wanted to write about but [he] played around with how [he] wanted to portray it. Long story short, [he] was inspired by some real aspects of life, and by a poem that [his] grandfather wrote about an elderly parent. The title of [his] play comes from a line of that poem, At Last It's Time To Go.
When asked how he felt that his play was performed Haag responded by stating "It felt good to watch something [he] created, and was interesting to hear and see other people's interpretations of [his] story. The way it worked: they picked three plays from each of the six schools who attended that day, two had staged readings performed, which were directed the day of which [Pitan and Haag were] in attendance, and [Zeiberg] had a cold-read done.
Pitan said "At first [they were] nervous that the script would be too watered down for them, considering the fact that [they are high school students] and [the actors] were post-college graduates who had studied acting professionally. But [they] were very invested in [their] script and complimented [them] a lot of the specific nuances in it and other aspects of it that they liked."  Zeiberg described it as a weird nervous feeling seeing his work performed but it is also a great honor as people from others schools clap and compliment it.