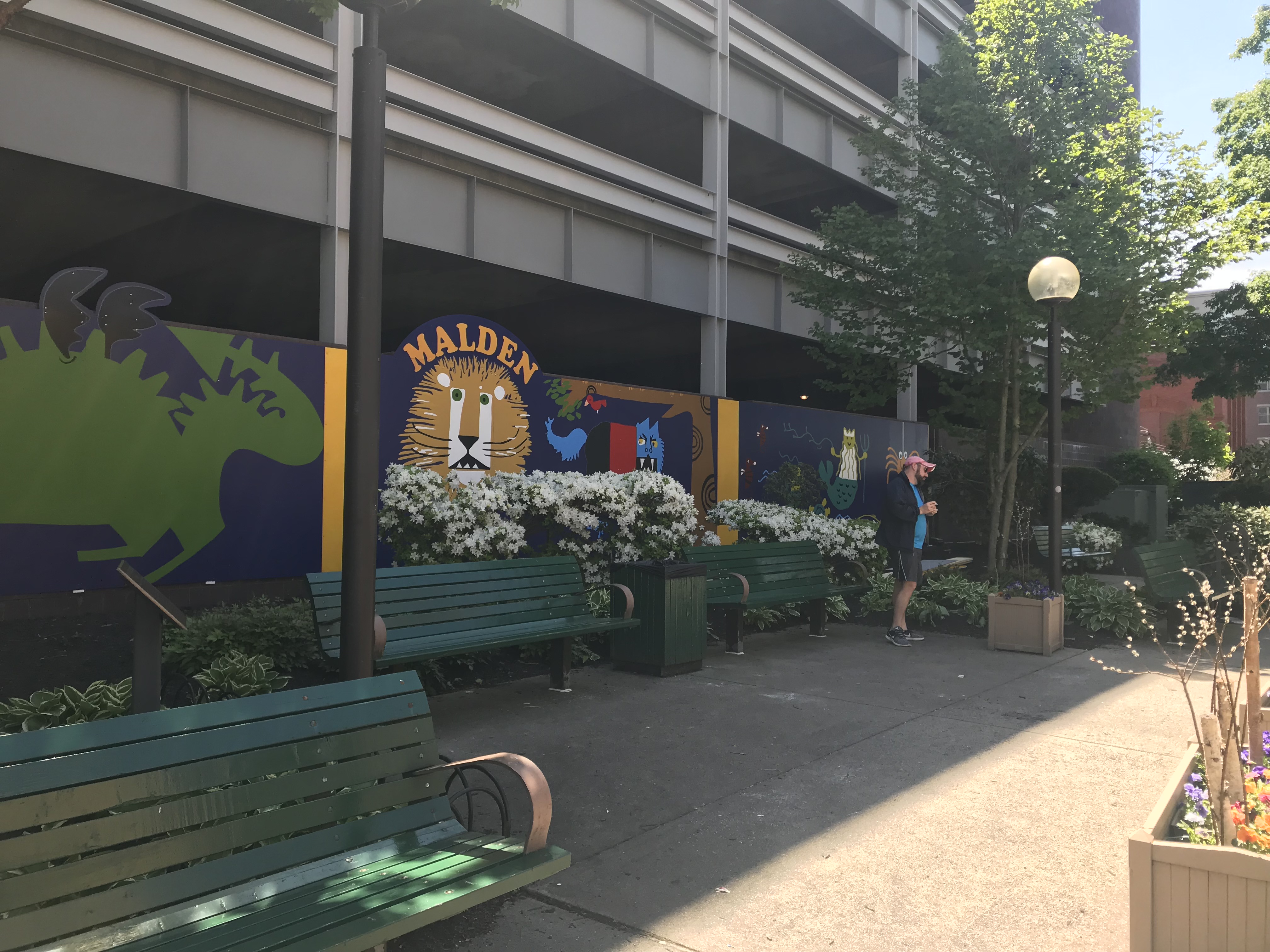 Students from all the Malden High schools came together to help paint a mural for Malden. Malden Arts program has been working on a public mural for the city of Malden. The Mural design is by Ed Emberley, who is an author and illustrator from Malden.
High Schools in Malden all contributed to the painting of the mural. The schools included Malden High, Malden Catholic, and a Malden Charter school. These different high schools all added a unique touch to each part of the painting. The mural is also funded by the Malden Cultural Council.
Mary Ann Seager, a art teacher from Malden High is fascinated by Emberley's work and is excited about having her students work on a mural by his designs.
Freshman Nick Murray who attended the Mural Art stated that "the experience was pretty fun" and that it was amazing to see the community create such a fantastic art piece. Freshman Ricky Zhang states that he believes it's great that "Ed Emberley teaches kids to draw, and it is important because art is important in our community" and that "everyone starts drawing somewhere."
Candace Julyan, a member of the Malden Arts organization stated that the idea started because Malden didn't have many murals around. Julyan states that public art is "very important" and they are trying to incorporate more art in to Malden.
Malden Arts chose Ed Emberley to honor his art, since he is from Malden.  The unveiling was on May 23, at 6pm, at the park on Exchange St. Ed Emberley and his family attended the event. Residents have seen the mural and their opinions on it are positive, most believe that the mural adds something special to Malden.