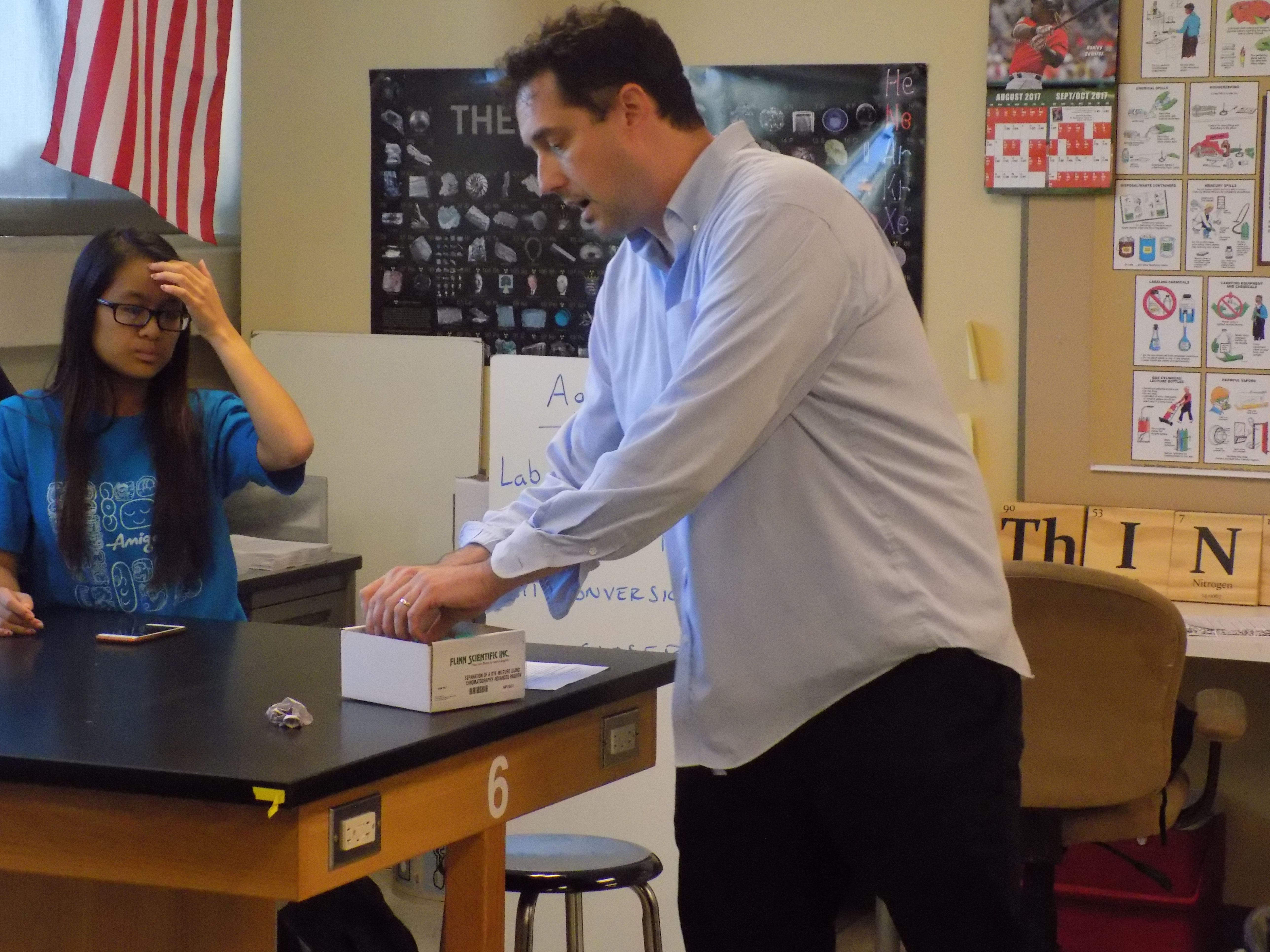 The Yale Educator Recognition Program has the honor of recognizing the great potential of hundreds of teachers around the world. This year there were 371 nominees, who represent 42 states and 12 countries. Only 59 teachers and 28 counselors were selected to receive the award. The winners were sent engraved desk sets and congratulatory letters.
Malden High School received the news that one of its own, Martin Berryman, was awarded out of the many who were nominated. He is an ongoing example of having an "outstanding dedication to students" as it says on the award.
High School graduate of 2018, Matt Chin, nominated Berryman for this award and says "[Berryman] has made a positive mark on Malden High School because he genuinely cares." He mentions that when he wanted "a balance when picking [his] academic courses, [he] went to Berryman for some advice and as expected, [he] gave [him] some of [his] insight on chemistry as well as a confidence booster for the upcoming year. Yes, organic chemistry is tough, but [he] may not have even thought about tackling the challenge without [him]."
Chin also adds that he "personally [thinks] this award is a testament to the valuable resources and supportive faculty at Malden. Malden students should have confidence in their learning and their dedicated teachers. It is through mentors such as [Berryman] that allow students to feel capable of competing at a nationwide level."
Berryman says he was "really excited to be nominated for the award with so many teachers. [He's] just one of so many teachers that are worthy of that award but [he] also feels honored, appreciative of getting it," especially since it is his first year being nominated for this particular award. He also says that the award emphasizes "the great staff of teachers [here] and the wonderful students and so it's important to get that message out about Malden High School and just how strong this place is and what a strong academic institution we have."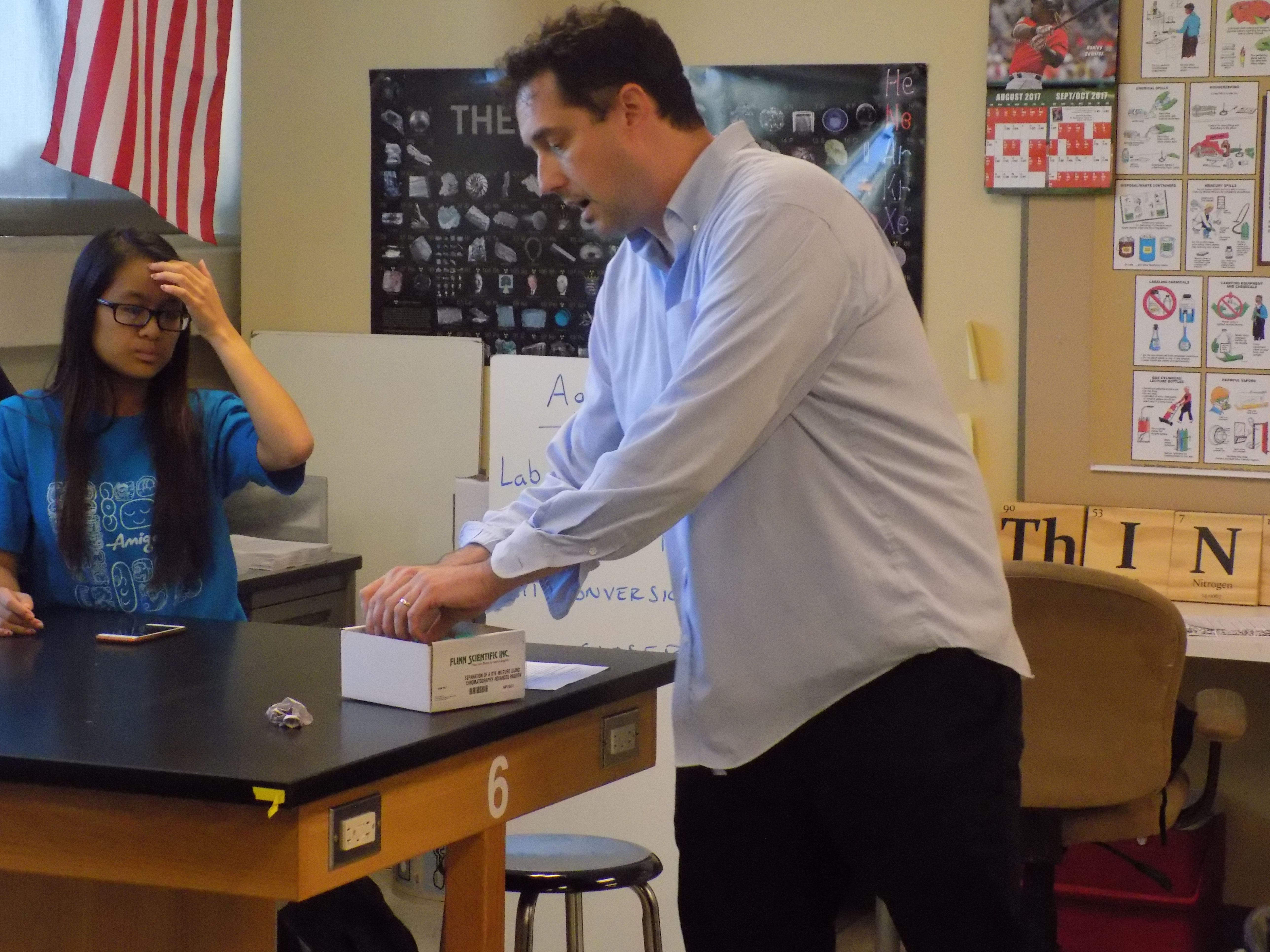 Junior, Cedrine Brisson, had Berryman as a chemistry teacher last year and says she was "very excited for him" when she found out he won the award and that "he worked very hard to teach our class so it was fun to see him get recognized for it." Brisson also expresses that "he very much deserved it. He is such a sweet, kind and helpful teacher. [Berryman] makes sure every student understand[s] the material that's being taught, whether it was in college prep or honors."
Junior, Stefany Foley also had him as a chemistry teacher last year and says that she is "very proud, impressed, and definitely think[s] he deserves the award because he was always willing to help everyone. He was very accommodating towards [her] when [she] needed extra help and is such a nice and understanding teacher. He truly cares about his students and their well-being and not just what grades they get. [Berryman] has definitely been not only one of [her] best teachers, but one of [her] favorites as well."
Katherine Haskell, a teacher at MHS, has known Berryman for seven years. She met him when she started student teaching back in the fall of 2011. Haskell says that she "could tell how passionate he was about teaching right away. He would always take the time to have conversations with [her] about teaching philosophy and chemistry."
She also explains "how proud [she is] of him for winning, but not at all surprised.  Everyone who has been in his classroom knows what a phenomenal teacher he is. He completely deserves the award. It could not have gone to a more deserving educator."
Berryman has shown his dedication to his job on a personal level by always being on top of things and for always being so humble in everything he does. Berryman has also won "Teacher of the year" awards in the past, and continues to prove why he so very much deserves them.
Correction: An earlier version of the article misspelled Martin Berryman's name as "Marin" in the title.