Food, poetry, music, and art filled the 3rd floor of the Malden District Court in order to celebrate Cultural Appreciation Week.
Cultural Appreciation Week is the first of its kind in Malden, spanning the duration of September 24th to the 28th, although, last year, there was a Cultural Appreciation Day.
The Malden District Court calls for a minimum of one Cultural Proficiency Champion for every court which attends training to talk about cultural proficiency and to implement a community event that showcases its diversity. This year, it was changed to a week because one day was not enough.
The showcase began at 9:00 am with a welcome from a few Malden District Employees, and Mayor, Gary Christenson. He spoke about the importance of diversity and how special Malden is for being able to be home to so many cultures.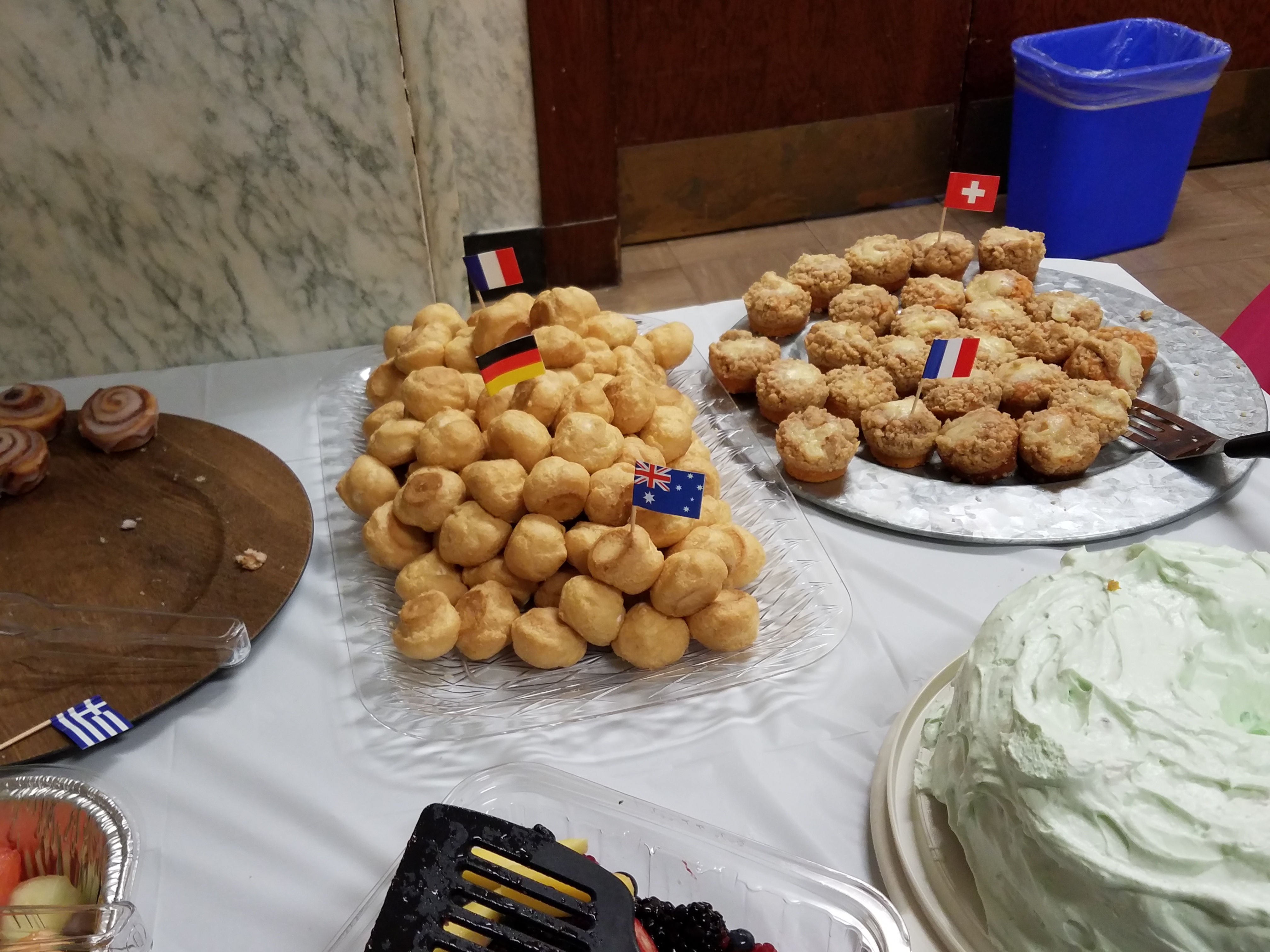 The Malden High School choir made an appearance, singing the national anthem, as well as the Everett High School choir, which sang "The Fellas and the Bellas" and also made an appearance with some spoken words from a few of the ladies about their heritage and the difficulties facing immigrants.
Another notable guest speakers included Regional Supervisor, Pamerson O. Ifill from the Massachusetts Probation Office, who pleased to be able to say that he works in a diverse area.
The chief of the Malden Police Force, who grew up in Malden and saw the changes over the years as the city became increasingly diverse.
Malden High student and Blue and Gold videographer, and Black Culture Club President, Cedrina Moussimou, performed the poem "Still I Rise" by Maya Angelou, a poem about prejudices toward African Americans, namely former slaves.
Malden teenager Christian Dejesus, an immigrant from Puerto Rico who came here at the age of five, feels great appreciation to the acceptance of all lives in America.
Aside from the cold weather and lack of palm trees, Dejesus noticed some radical changes from what he was accustomed to in Puerto Rico. "When [he] moved in to Chelsea, [he] never expected to see more people from another country," since Puerto Rico was very much inhabited by people of similar skin color.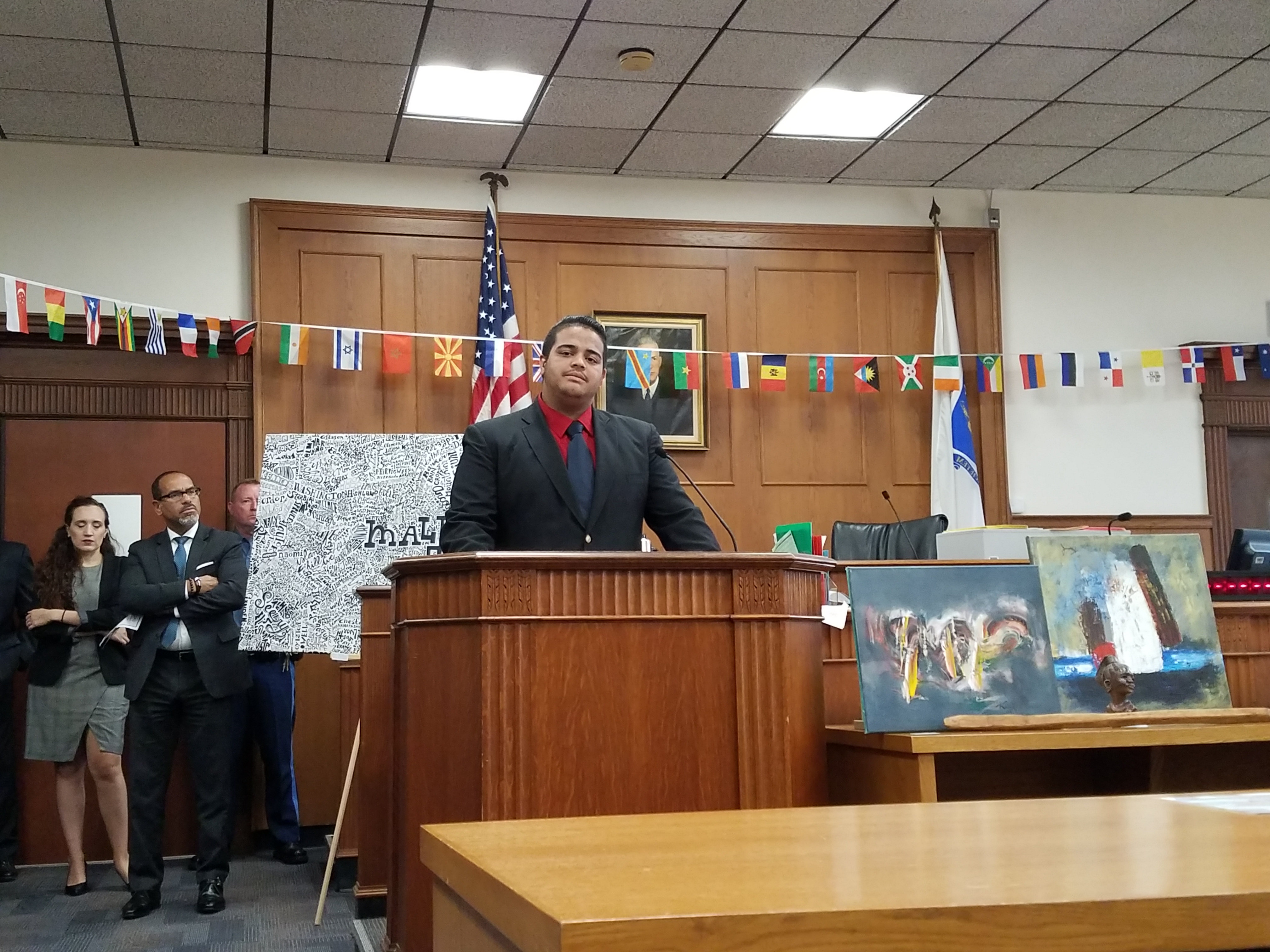 Dejesus attended the Northeast Metropolitan Regional Vocational School, leading on to be president of the Gay/Straight Alliance Club, and worked with the director at the Boys' and Girls' Club to create the Gay Student Alliance for people who want to feel acceptance. "Back then Puerto Rico wasn't really that accepting of the LGBTQ community," which led to some internal battle when he came out to his family, specifically, his mom, but now "they are more accepting, and [he's] been seeing more gay flags raised," said Dejesus.
When Dejesus addressed the Malden District Court, he spoke of the greater context of Cultural Appreciation Week- a positive change, and appraisal that change is possible. He loves his culture and heritage in Puerto Rico but much more, he "[loves] this country because it means love and acceptance."
This seems even more true as the courtroom reflects all the diversity in Malden and Everett. Representatives of every culture sat in one room and at tables in the lobby. The Chief Justice Paula M. Carey asked everyone to briefly talk about their heritage with the person next to them, and everyone sat next to someone different than themselves. The room even showcased a multitude of art from The Gallery in Malden, by artists with different ethnic backgrounds.
Associate Justice at the Malden District Court, Cesar A. Archilla, grew up in the Bronx, New York but his parents were from the Dominican Republic. Reflecting on his youth, he recalls that "[he] grew up with kids in every background that you can think of… [and] it taught [him] the importance of getting out of your comfort zone and getting to know people that are different than you," says Archilla. Being able to be surrounded by a diverse group of people is incredibly valuable because you learn about the real world where diversity is the reality of everyday life.
After all, Malden is home to many cultures- where Whites make up 48.6% of the population, Asians make up 22.9%,  Black/African Americans make up 14.7% and Hispanics make up 3.08%, according to DataUSA. Also, the most common languages include Chinese, French Creole, and Portuguese.
"It's worth a week of celebration" was what most speakers said when addressing the crowd. "Today was a testament to our community coming together and how when we come together as one and celebrate similarities and differences, we move our community forward," said attendee Ted Louis-Jacques.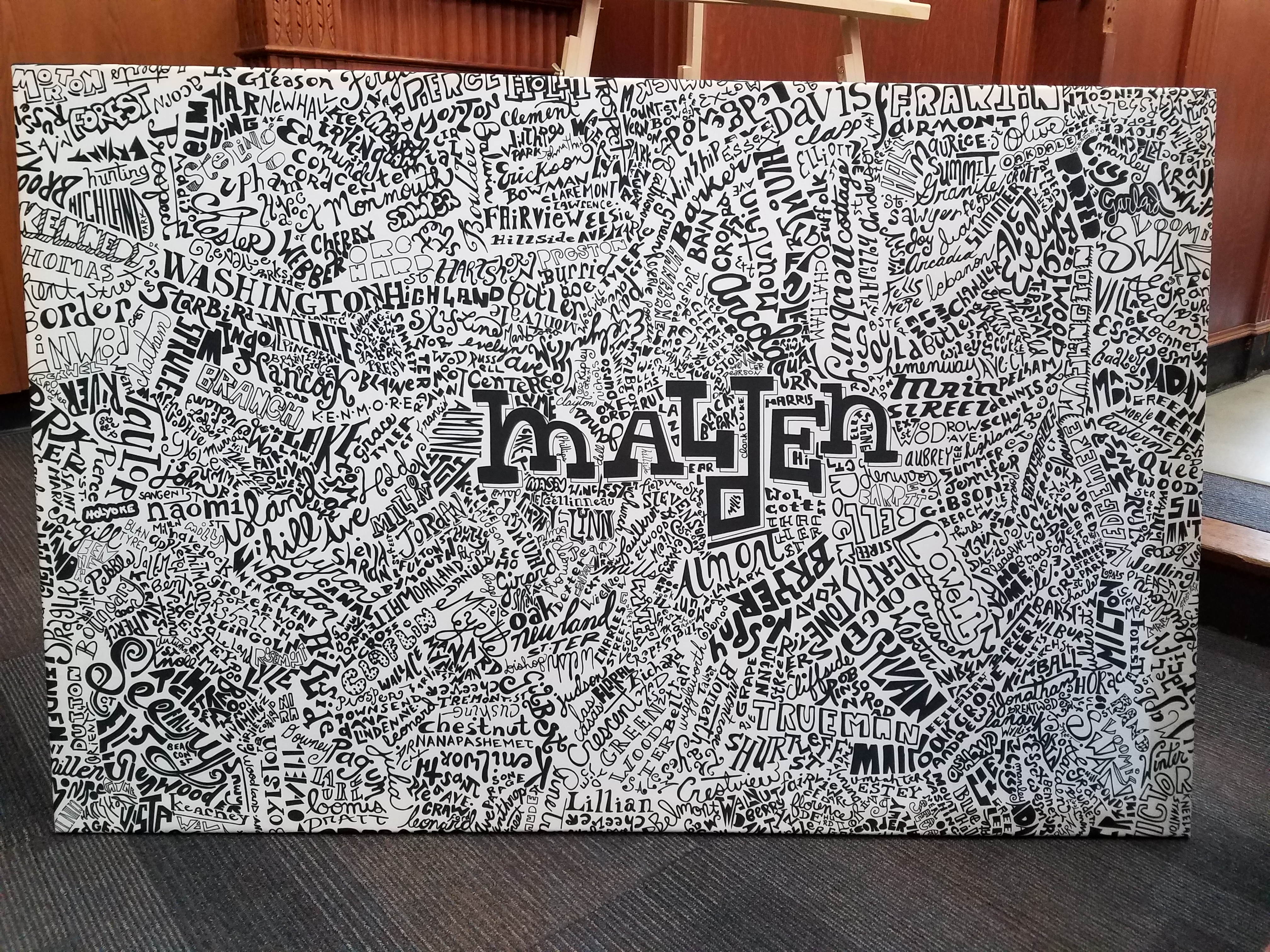 The event organizer, and Malden's Cultural Proficiency Champion, Gianna Franco, reflected that last year, even though the event was merely a day, it was much more like a banquet, with hearty meals from various countries, but hopes that next year, more people will come and talk about culture.
In the words of Chief Justice Carey, "we are the patchwork quilt of our communities."