The members of theAfrican-Arabic Culture Union club after the club meeting. Photo by Roxane Leon.
The African-Arabic Culture Union is a new club at Malden High School that interests students by educating members about African-Arabic culture to learning Arabic and travelling to places such as Morocco. The club is advised by Mr. Amine Yakine, and run by president Alain Joseph, vice president Sophia Kouhail, and secretary/treasurer Ina Liu.
Amine Yakine, the advisor of the club and new history teacher at MHS, was first approached by a group of students in the beginning of the year who wanted to create this club. Being of African-Arabic descent, he thought it was a great idea. Yakine was born in Casablanca, Morocco, and moved here with his family when he was very young. The African-Arabic Culture Union allowed him to give students the "opportunity to connect and reconnect to their roots" in a fun, welcoming environment. As a result, students seem to love it!
Reem Bouchara, an officer of the club and freshman at Malden High, says this club makes her "feel involved." She continues on to say that she "[meshes] well with the people [in the club]" and feels "united and empowered."
Additionally, students in the club have expressed an interest in learning Arabic. At the club's second meeting on Thursday, October 18th, Yakine explained how "Arabic is a very accessible language," and he "want[s] to inspire people to learn and pursuit the Arabic language."
Already, the club has proposed cooking workshops, movie nights, cultural presentations, and much more to come. They are also working to approve multiple trips out of the country! On their list so far is Morocco (April 2019!), Ethiopia, Senegal, and hopefully Asia somewhere in their future.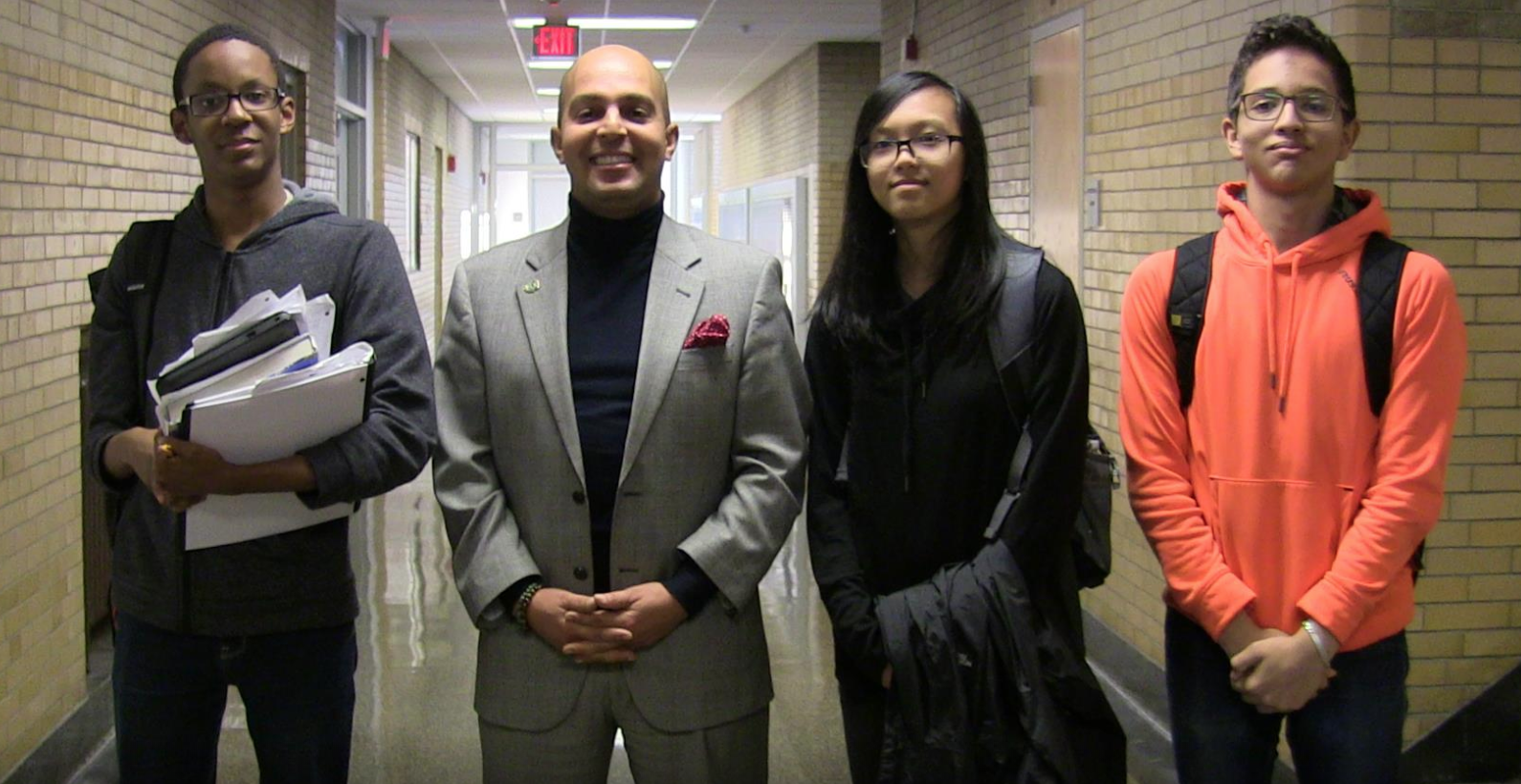 Yakine wanted the group to travel to Morocco first is for many reasons. First, he explains that he "wanted to provide students with an international experience, and Morocco [has to do with his] interests and academic expertise." He goes on to explain how "Morocco is like a mini Africa, with lots of culture," and because of this, it seemed like the perfect place to take students.
The second and third trips to Ethiopia and Senegal have similar reasons for being chosen. There are over 80 ethnic groups in Ethiopia, and it is one of the oldest Christian states in the world. Along with being very rich in culture and history, Yakine says "the world has a lot to learn from them."
The African-Arabic Culture Union is still waiting for approval from principal Chris Mastrangelo for the trip to Morocco, but everyone is looking forwards to these upcoming trips. Yakine says, "[it is] going to be an experience you will never forget."
So far, there are about 35 students in the club and counting. For students wishing to join, according to Yakine, "[there are] no requirements to join, only an interest in African-Arabic culture and an open mind." Overall, the club is looking forwards to a very successful year.
The African-Arabic Culture Union holds meetings every Thursday in room Br484.
Check out the recent photo gallery of The African-Arabic Culture Union elections here.