Senior captain, Robens Garcia, dribbling the ball up the court. Photo by Jesaias Benitez.
After what has been an up and down season that has yielded an overall record that stands currently at 5-7, the MHS boys basketball team are still very much in play for a spot in the Sate Tournament.

The first game of the season resulted in a win against Tewksbury Memorial with a score of 61-52. Then followed a three-game losing streak with the Tornadoes falling short against Lynn English, St. John's Prep, Peabody Veterans Memorial.

However, the team bounced back with a victory over Revere with a score of 56-48, snapping their three-game losing streak.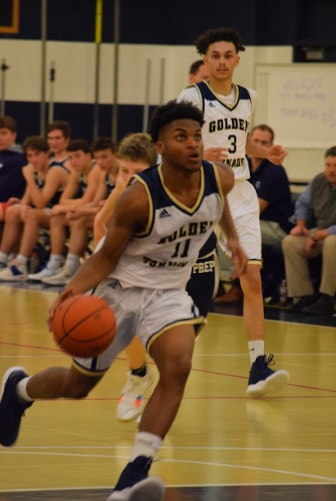 Junior Guilherme Lopes explained that after losing a tough game against Lynn English, the team let that game "get to [their] heads," which lead them to lose to the following games such as Saint John's Prep and Peabody. Following the Christmas tournament, the team started to "shake back up" and now need five more games in order to qualify for the State Tournament.

Junior David Mervilus believes that this season is going good so far as "[he] think[s] [they] have done [well] overall." He explained that offensively the team is doing better as they are able to "move the ball, find each other, and take good shots."

Mervilus believes that what the team needs to do better on is improving their energy. He described how the team needs "more energy" especially when they are down during the game. "[They] need someone to step up and take over and just carry the team," explained Mervilus.

Similarly, Lopes explained how the team needs to do better on starting the game off "hot" because they tend to only "come out strong towards the end." He believes that if they start games as well as the finish, they can beat any team.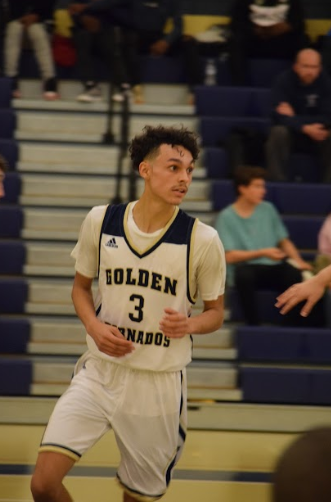 Although there are different aspects the team has yet to work on, Lopes mentioned how the team has become stronger in terms of driving to the paint and finishing strong inside, explaining that "[they] used to not take it to the basket at times."

Mervilus stated that his goal for the remainder of the season is to win the rest of the games as well as making playoffs and just having a winning record overall. He hopes his teammates and him can stay together regardless of a situation on or off the court. He stated that "if [they] have ups and downs or someone is upset, [he] just want[s] [him] and [his] teammates to stay together and have a bigger bond and get the win."

The MHS boys basketball team hopes to finish the season strong and clinch a birth to the Playoffs.