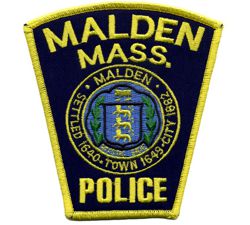 The citizens of Malden recently had the opportunity to participate in a police academy program. The program was free for citizens to attend and learn from. Mayor Gary Christenson said that "the goal [was] to educate the community about police work so that [the citizens] better understand department operations while building a rapport between citizens and police officers."

The program was an eight week course in which citizens attended to learn more about law enforcement. Public announcements were made for those who wanted to sign up and were accepted on "a first come, first serve basis." The only requirement for the program's participants was to be 18 years of age as well as passing a "very general background check" conducted by the department.

The program was an idea that was presented to Mayor Christenson when he was first elected. With the help of "Police Chief Kevin Molis, Captains Glenn Cronin and Kevin Sheridan, and Patrol Officer Jack Lanni," the program was a success.

The Malden Police Department "followed some of the formats used by other police departments." Captain Sheridan and Officer Lanni had a major involvement during the process of the development stage. A wide variety of topics were covered such as police training, patrol procedures, domestic violence, and much more.
Police chief Kevin Molis stated that "[the program] greatly increases public awareness about the realities of the police profession." The program is a good way to "build good relations between the police and the community."
Molis believes that "the police job is very misunderstood and oftentimes inaccurately portrayed by the entertainment industry and the media." He adds that "this academy has provided a good comprehensive [and] realistic look at many aspects of policing in Malden." He hopes that citizens take what they learned to have "a better insight into who the police are and what they."
With the graduation of the Malden residents occurring recently, the program is expected to continue. The program had a lot of positive feedback and results. Molis looks "forward to continuing the academy and reaching more members of the public."