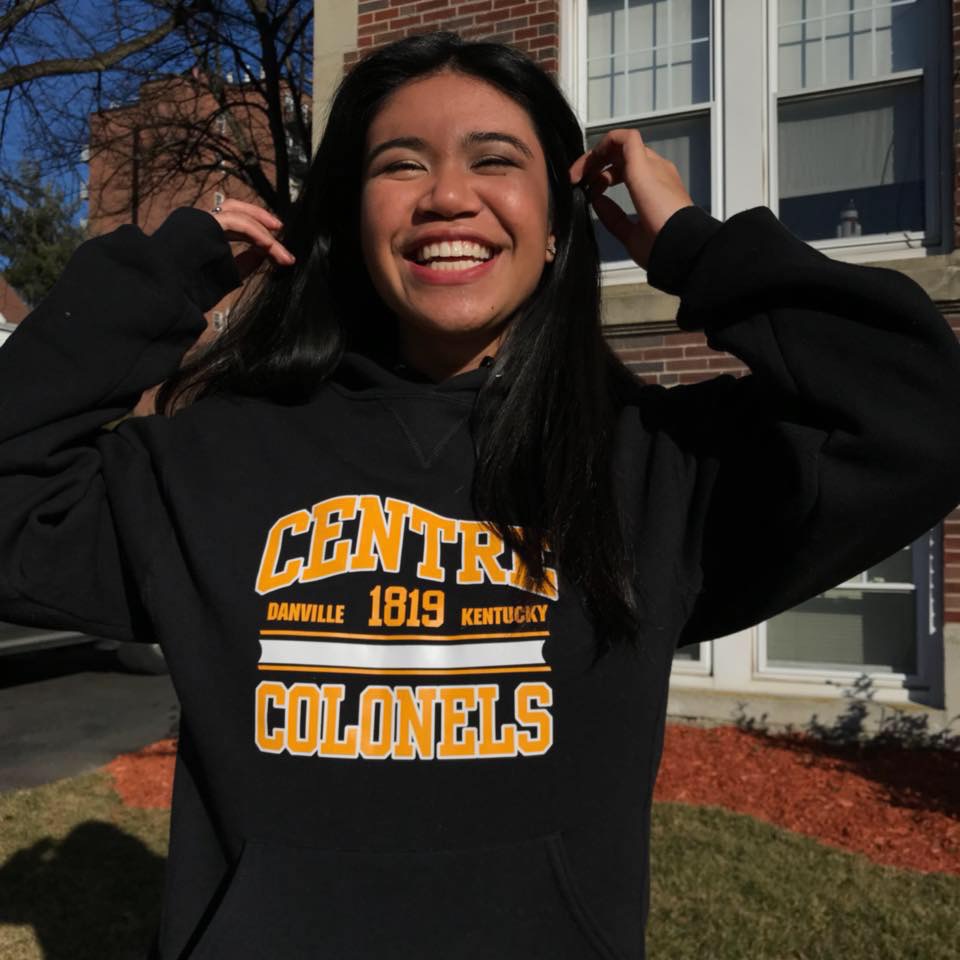 Each year, Posse scholars across the nation enroll in top universities with one mission: to forge relationships that endure and enable their future professional success. Malden High School has maintained a strong connection with Posse and, this year, senior Michelle Chan was awarded the full tuition scholarship and will be attending Centre College in Kentucky in the fall.
Chan was nominated for the scholarship through an alumni portal and went through three rounds of interviews over the span of four months. The interview process consisted of many "nontraditional" rounds, according to Chan, which included games and group activities formulated to showcase students' collaborative abilities and leadership qualities.
After three intensive rounds, at 9:16 PM on December 6th, 2018, Chan was informed that she had been chosen as a recipient of the prestigious scholarship. "Not going to lie, I cried a bit," she says, adding that she is "profoundly grateful" for having been given one of the 50 slots available to over 1,300 applicants from the Boston area.
At Centre, Chan will be pursuing Theatre and Pre-nursing, a compromise she made with her parents to allow her to explore her passions for music and health services concurrently.
Though Chan was a transfer student to MHS her sophomore year, her affinity for the arts, particularly music and theatre, has remained a constant in her life. She considers her role in MHS Play Production's play Trojan Women one of her proudest achievements, her "baby."
"I remember almost using up my highlighter when highlighting all my lines in the script," she recalls, stating that the play was as demanding as it was rewarding. "It was kind of a stressful time in my life so, as exhausting as it was to play [Hecuba], it was also therapeutic to pour all my heart, soul, and energy into the show," Chan states, as she reflects on the experience she reckons defined her junior year.
The choice to pursue a pre-nursing track at Centre came as a truce with her Filipino parents, whose influence has prevailed in many of Chan's academic decisions. Chan attributed her academic stamina to her parents' encouragement, which "[showed her] how rewarding hard work is."
As immigrants from the Philippines, Chan's parents' diligence inspires her to achieve more. She recalls "trudging through the snow storms, dragging [her family's] bags of clothes to get them washed at the laundromat," the harsh realities she faced growing up, and wishes to reverse those difficulties in the future. "[She] just want[s] to make [her] parents proud, you know," she states, adding that she desires to set an example for her two younger brothers to "know that it's possible to be successful and pursue their passions."
As a Filipino immigrant, Chan acknowledges that her existence on a predominantly white campus will be a unique opportunity for her to transmit the value of diversity on campus, one of the many lessons she will be carrying with her to Kentucky.
"There's a chance I could experience discrimination, ignorance, or just a lack of understanding," she states, but in all circumstances, she plans to be " unapologetic about who [she is]," a degree of self-acceptance she says she "[owes]" to her experiences in Malden.