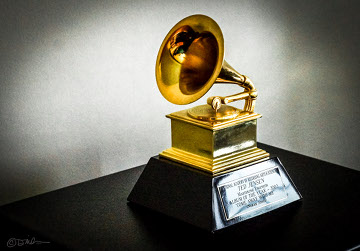 The Grammy's are an annual music award show that celebrates music artists of the past and present by recognizing them for their achievements in the industry. The Grammy's attendees are primarily music artists along with some actors and actresses who were invited to present. The 61st Grammy Award Show was live on February 10th, 2019, hosted by singer and songwriter Alicia Keys.

New England Patriots players Devin McCourty and Julian Edelman presented the first award of the night, Best Pop/Group Performance. This went to singer and actress, Lady Gaga for her role in "A Star Is Born" singing the pop ballad "Shallow."
In her speech, Gaga brought awareness to mental illness in the industry saying "a lot of artists deal with [mental illness]. And [artists] gotta [sic] take care of each other. So if you see somebody that's hurting, don't look away."

Song of the Year went to Childish Gambino for "This is America". Country artist Kacey Musgraves won Best Country Album for "Golden Hour". Best Rap Song went to Drake for "God's Plan".

The Best Rap Album went to Cardi B for "Invasion of Privacy". Cardi is also the first female solo artist to ever win Rap Album of the Year! Cardi had talked about the struggles she had finishing the album when she found out she was pregnant. "I had, like, three songs I was for sure having. And then you know how it was: We was like, We have to get this album done so I could shoot these videos while I'm still not showing." said Cardi B about her album.

Best New Artist went to Dua Lipa. Record of the Year went to Childish Gambino for "This is America", also being the first record of the year. Although Childish Gambino did win two awards, he was unable to attend the ceremony accept his award on his own behalf. Album of the Year went to Kacey Musgraves' "Golden Hour".

The performances during the Grammy were just as memorable as the winners to the awards. Camilla Cabello opened up the show with an extravagant, colorful yet cultured performance of her hit song, "Havana" with featured rapper Young Thug. The colorful performance included Latin artists Ricky Martin singing his hit "Pegate" with Cuban-American trumpeter Arturo Sandoval, and J. Balvin singing "Mi Gente" with a little flavor to it. Cabello's father and sister were too on stage in the background during her performance.

After the performance, host Alicia Keys walked out with significant ladies to the music industry, the movie industry, and even politics. These ladies were singers Lady Gaga and Jennifer Lopez, actress Jada Pinkett-Smith, and former First Lady, Michelle Obama. The ladies talked about how music has affected their lives in positive ways.  
Performances by singers Shawn Mendes "In My Blood" with surprise guest Miley Cyrus, Kacey Musgraves "Rainbow", Brandi Carlie "The Joke", Chloe x Halle "Where is the Love", H.E.R "Hard Place", Dan & Shay "Tequila", Lady Gaga "Shallow", Travis Scott "No Bystander" with James Blake and "Stop Trying To Be Good" with Philip Bailey, St. Vincent "Masseduction" and Dua Lipa "One Kiss" all performed throughout the night. Host Alicia Keys also performed snippets of six different songs, all while playing two pianos at the same time.

One of the stand out performances was Janelle Monáe's rendition of "Make Me Feel". Monáe's performance was just as electrifying as all of her other performances she's done. The singer had pink neon lights dancing in the background along with her backup dancers who had filled the stage with energetic moves. Following the second award of the night, the academy paid a tribute to Dolly Parton who got to perform alongside Little Big Town, Katy Perry, Maren Morris, Kacey Musgraves, and her goddaughter Miley Cyrus. The tribute consisted of Parton's hit songs such as "Jolene" and "9 to 5".

Rapper Cardi B performed her post Invasion of Privacy single "Money" soon after H.E.R's performance. The performance was talked about in many entertainment shows such as Extra, due to her extravagant costume, back up dancer and background set up. The performance had a full stage set with dancers at every corner dancing to her hit song.

The 75th birthday of iconic singer Diana Ross was celebrated at the Grammy. Ross's grandson presented the singer to the stage where she first performed "Best Years of My Life" then traveled through the audience to the middle stage singing "Reach Out And Touch (Somebody's Hand)". Soon after Ross's performance, Lady Gaga performed her very own version of "Shallow", the song she sings with Bradley Cooper in "A Star Is Born".

The Grammy also paid a tribute to Tamla Motown (aka Motown), the first black-owned record company in the US. The tribute was done by singer, Jennifer Lopez featuring Alicia Keys and Motown artists Smokey Robinson and NE-YO. The tribute was filled by songs from the Motown record label. The performance included multiple costume changes, eleven different songs, and lots of dancing. A tribute to the Queen of Soul Aretha Franklin was done by singers Yolanda Adams, Fantasia and Andra Day singing, one of Franklin's chart topping songs, "Natural Women". With that being said, the 61st Grammys was entertaining to and will be back for it' s 62nd show.