From left to right: seniors Angela Soliz, Johanna Kruckenberg, and Felix Li. Photo submitted by Thomas Snarsky.
The Malden High School Math Team attended their first competition at Tufts University on Thursday, March 14th. The competition takes place on the same day every year as a nod to Pi Day—an annual celebration of the mathematical constant .
The competition consisted of students from Malden, Medford, and Somerville. It started off with an individual component and was then switched into a team component. Teams were split up within their own schools and into groups of threes. They each also received points both individually and as a team.
Out of 15-20 students on the MHS Math Team, only nine were able to attend due to the event taking place on a school night and students having had other commitments after school. Although it may have been difficult for the students to adjust to this especially for their first competition out of the school, they "exceeded all expectations" said Thomas Snarsky, the advisor of the club.
The team had been preparing for the competition by practicing problems together and also taking the AMC (American Mathematics Competition) test. It's an individual timed test of about 1 hour and 15 minutes and includes 25 multiple choice questions. It's a very difficult test where the highest you can get is 150 but because it's so challenging, the median score is normally in the 40s.
All that practice paid off because for the competition, which included 30-40 students overall, 7 students placed in the Top 10 and Malden teams also finished in the top three as well. In those top two teams were Jacky Luong, Thomas Tran, and Hamza Benmensour in one team and Johanna Kruckenberg, Karun Siva, and Sean Tran on the other.
Those who placed in the top ten included Junior Jacky Luong (who received the top individual score of the day), Sophomore Yongye Tan, Sophomore Karun Siva, Senior Johanna Kruckenberg, Senior Felix Li, Senior Thomas Tran, and Senior Sean Tran.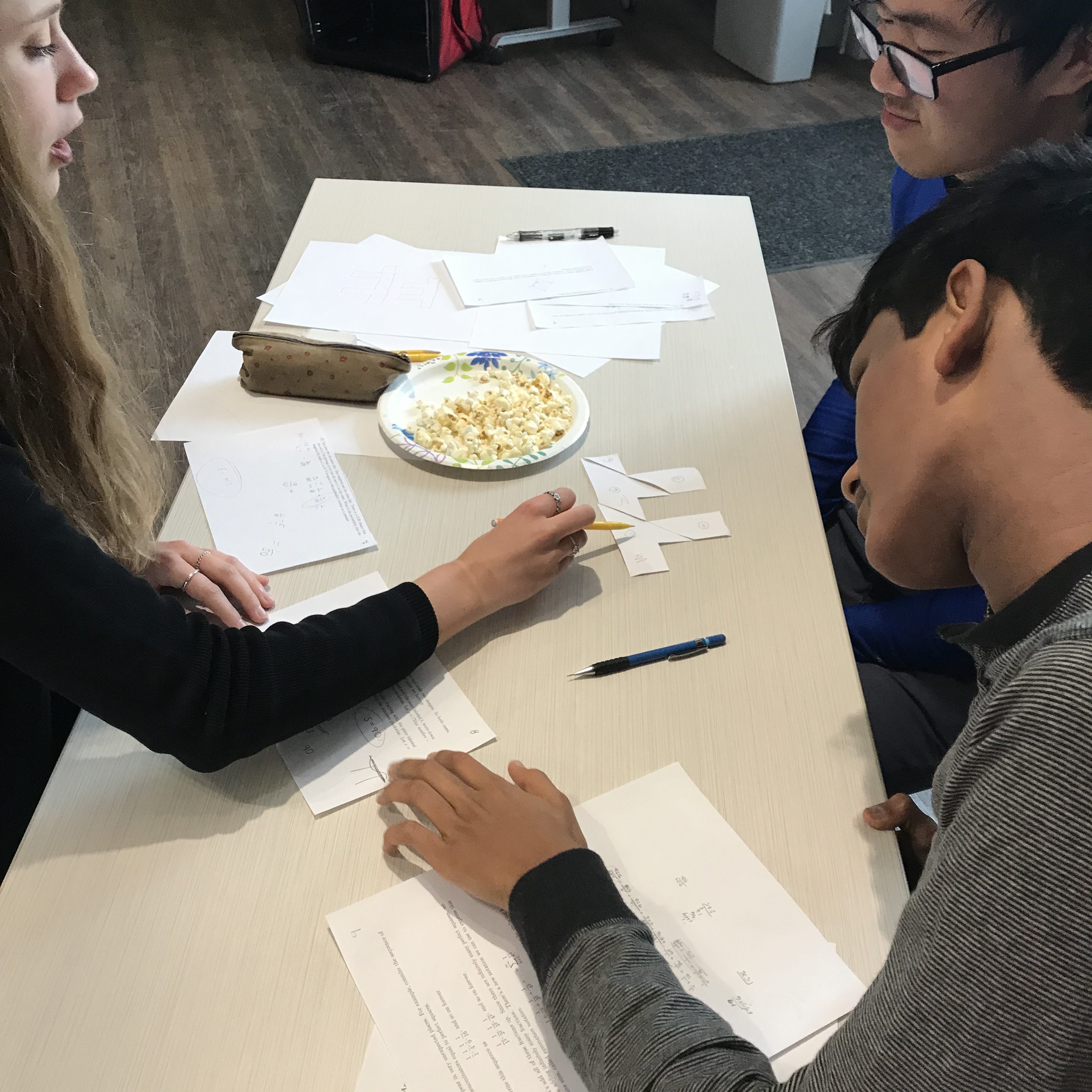 Luong expressed that there are "many great minds on the team and [they] worked collaboratively together." He also emphasized that he had an exciting time there because it was a "relaxed, non-tense atmosphere," which made it easier to adjust to a new, and different environment.
Adding onto that thought, Kruckenberg said that "the people at Tufts were really nice and welcoming so it was definitely much better than [she] thought it would've been." She initially thought it was going to be "difficult" and "panel formatted" which made her nervous, but once she got there, it turned out to be "really fun."
Furthermore, Kruckenberg explained that the types of problems were correlated with Pi Day and were, in fact, challenging "but still doable." She also thought there were "really creative problems," a contrast to the problems students do in school which are whereas the type of math [they] do at school is difficult and "stressful because if you don't understand it then you get a bad grade."
In addition to succeeding in many areas of the competition, Snarsky expressed that it was also very exciting to have had other teachers and administrators such as Cara Joyce, who knows the students due to her teaching AP Statistic, Stephanie Sibley, who used to be a math teacher, and Dr. Diaz, who is the STEM Director for the District of Malden. "Tufts professors, graduate students, undergraduate students, were all there to coach, help out, and answer questions and overall it was just a great atmosphere and amazing experience."
Since the MHS Math Team is new to this, "[Snarsky] looks forward to growing and getting more of a sense of how these competitions work and what [they] can do to improve for next year. [He] is excited to see where the Math Team will go from here."