Sophomore Yohanni Costa on the podium after winning the girls state title. Photo submitted by Costa.
On Saturday, February 23rd, sophomore Yohanni Costa made Malden High School history by becoming the first female state champion in MHS Wrestling. Costa competed in the first MIAA Girls Wrestling State Championships, and winning all three of her matches led her to the title of State Champion. Costa competed against other girls from around Massachusetts, where they weren't divided up by age or grade but by weight class.

This is Costa's second year wrestling, after spending her freshman year wrestling at a high school in Florida. Costa stated that "[she] wasn't taking wrestling seriously, and wasn't really wrestling much." Costa suffered a concussion in the second match of the Florida state championships. Her first season ended with an injury, but due to the decision of her father to move up to the Boston area, she was able to find and join the MHS Varsity Wrestling team. After sustaining a concussion, Costa believed that "next year, [she was] going to wrestle for real."

Costa explained that she has had a lot of naysayers who have told her that she "was not going to be able to wrestle guys." Costa admitted that she was a little afraid but it gave her motivation to prove those people wrong. Costa did indeed prove those people wrong by earning a spot on the varsity team by winning a match against a fellow male wrestler in her weight class.

During the actual match, Costa mentioned how she couldn't imagine being the first female state champion. "It is what it is." Costa said as she responded to people telling her that she would be up against females who have been wrestling for multiple years.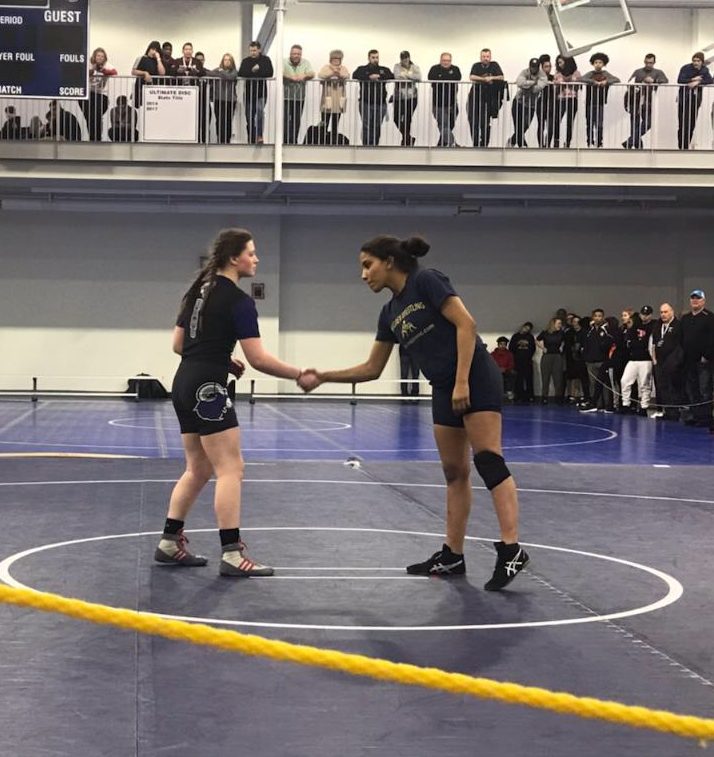 "I'm going to do my best and see what happens" are the exact words that Costa kept telling herself prior to entering the final match.

When asked how it feels to be the first female state champion, Costa explained that "it actually feels really good." Going into her sophomore year of wrestling, Costa did not know at all she would qualify for states, let alone win the state title. Talking with Coach Rin Van, on her first day of practice saying, "coach, imagine being the first girl ever in Malden High School history to become state champion and go to a girls state?" Costa soon decided that's what she was going to set her mind to, and she did indeed achieve it.

Costa concluded that "if you have a dream, do not give up and never let anyone tell you that you are not good enough for something. Just go and achieve your goals! My main goal was becoming a state champion and I achieved it, now my main goal is to get a full scholarship doing wrestling so do not put limits on you and if you want something just go for it."