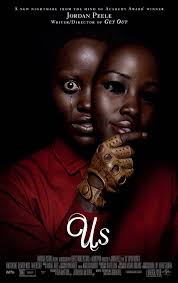 Actor, comedian, writer and director Jordan Peele has been producing content that has garnered significant public attention. His most popular recent pieces were "Big Mouth" (2017), a Netflix original coming-of-age comedy show, "Get Out" (2017), a thriller on a weekend getaway of an interracial couple, and "Us" (2019), a thriller about a family that is haunted by the late mother's traumatic past.
Upon the release of its trailer, "Us" raised a number of questions, chief among them, whether it was intended to act as a sequel for Peele's previous thriller "Get Out." On the Late Night Show with Seth Meyers, Peele revealed that his inspiration for the movie came from his own fear of doppelgängers and that the movie had nothing to do with race, though it may have seemed so, due to the strong presence of African American actors and actresses. When asked about the difficulties when filming the movie, Peele mentioned that filming scenes twice to feature both the family and the doppelganger family was impractical and "do[es] not recommend it." In spite of some challenges in filming, "Us" gained a lot of momentum; it was reenacted by Saturday Night Live hosts and broke the Original Horror Film Record with its 70 million opening.
This past weekend, I had the opportunity to watch the movie and found myself extremely confused. My predictions that the movie would be a sequel to "Get Out" proved incorrect. I originally thought that Peele would be making a statement about "Black-on Black" crime but as I watched the movie, I realized that was not his motive. As I watched the movie, I came to the conclusion that Peele appeared to be making statements on socio-economic inequality. Adelaide Wilson, portrayed by Lupita Nyongo, and her family's doppelgangers were really a representation of the lower class. As I watched the movie, it was revealed to me that the dopplegangers were experiments that were kept underground living bootleg versions of the happy life the people above ground were. I believe once young Adelaide and clone Adelaide were drawn towards each other, clone Adelaide began to plan the rising of her and her people.
The reason I feel as though Adelaide's clone really was a representation of the lower class is that, when she and her family invade and capture the original family's home in Santa Cruz, she makes the statement that "[they] are Americans too". That stuck with me as a reflection of the lack of representation lower classes and minorities often have because of their lack of privilege. In some ways, although our country claims to offer equal opportunities, the lack of access to these opportunities limits ability. That is what I believe Peele and his team were highlighting in this thriller.
Overall the movie was very entertaining and full of pop-up scares. Peele left his audience with a cliffhanger which connects back to the beginning of the movie. Though I won't spoil the ending, I will say that, if you do plan on watching the movie, please pay attention to every small detail: there are lots of hidden clues.