As the Malden High School staff anticipates the new school year, they also look forward to getting to know new staff member, Elana Mayer. 
Mayer originally learned Spanish in kindergarten up until her school district did not have enough funding to continue the dual lingual program. In the seventh grade, she picked up a foreign language again and she continued to learn Spanish all throughout high school and college. 
Mayer has a double degree in Spanish and Latin American History from the University of Maryland. While in college, Mayer explained that because of a living-and-learning program, she was enrolled in,  she was able to "[earn] the privilege of [living in one of] the best apartments on campus." However, she was only able to speak Spanish in the house. 
In between high school and college, Mayer participated in a Head Start Program and noticed many students took world language classes for the credits rather than taking them for personal interest. She explained she "was embarrassed about how language teaching was done." In the time between college and graduate school, Mayer lived in Puebla, Mexico for one school year. Within that year she taught English through the Fulbright Scholar Program, which helped her enhance her teaching abilities and Spanish skills. 
Mayer expresses that she knew she wanted to be a teacher at a young age. Her initial inspirations were her ninth grade English teacher and her AP World History teacher. At first she planned to teach history but explained that she "developed a passion for world languages."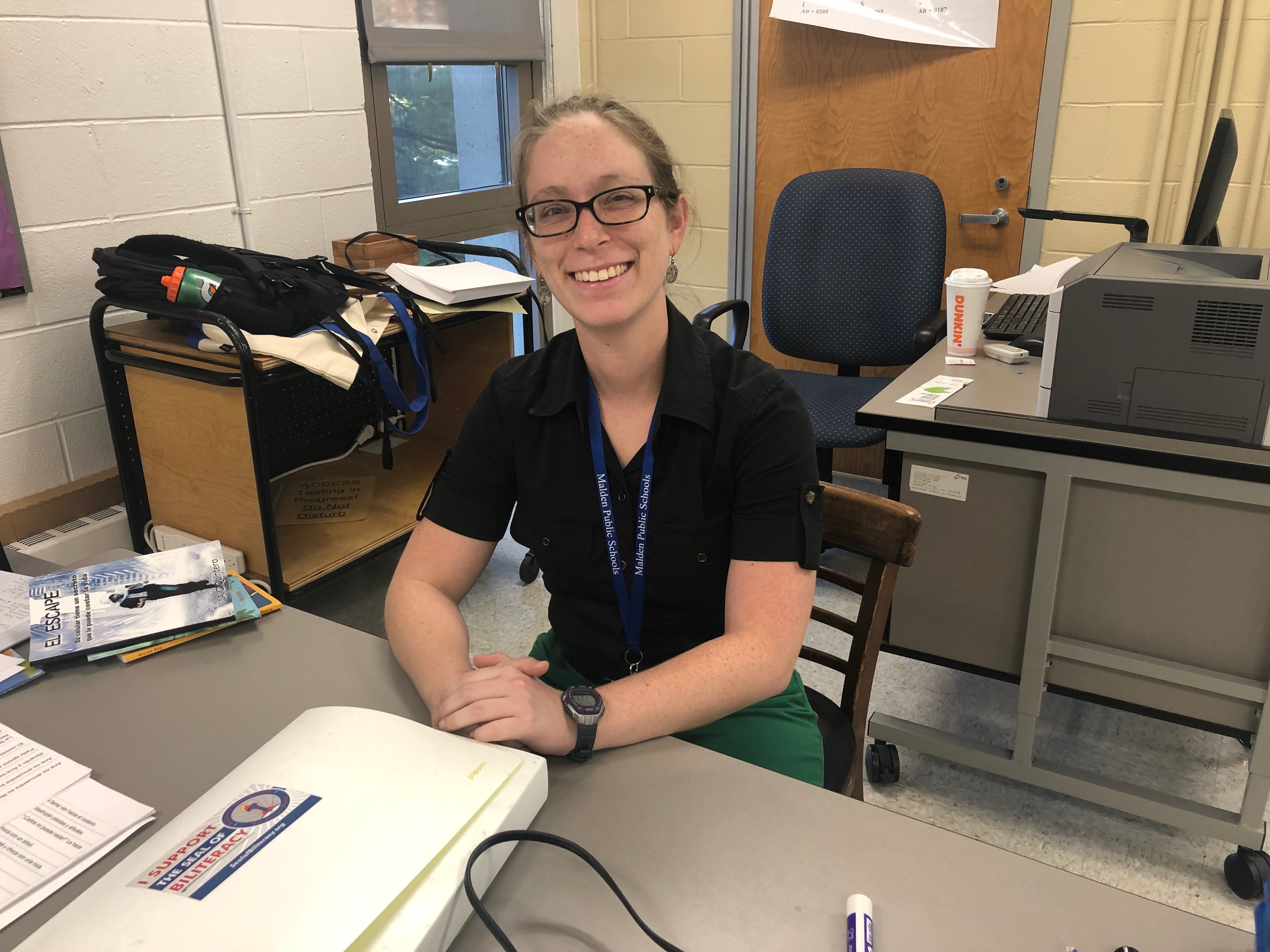 Spanish teacher, Caroline Lorenz expressed that she was "excited to see what a new person could bring," especially because she was the last staff member to be hired in the Spanish department. 
Sharon Kalagher, a Spanish teacher that was part of the hiring committee, expressed that from all the applicants that applied for the job, Mayer "presented herself as most confident." Immediately Kalagher was able to notice that "her Spanish was good and her understanding of teaching was good." 
Upon meeting Mayer, Lorenz stated that she "seemed very hardworking, knowledgeable, and enthusiastic about teaching." She also brought up how "it would be great for the students to be exposed to a new kind of accent" in Spanish. 
For this year, Kalagher hopes to learn a lot from Mayer, and for Mayer to learn a lot from the other Spanish Teacher in Malden High. 
Mayer states that "[her] department is awesome," further elaborating that the other "Spanish teachers are supporting and welcoming." 
With her four years of teaching experience and first year at Malden High she hopes to "inspire students and get them excited about learning another language." She adds that she wants to "help them improve their fluency and communication skills in Spanish," so they are at least "bilingual and biliterate," by the time they graduate.