Rachel Leblanc enters Malden High School as a new U.S. History 1 co-teacher, literacy skills teacher as well as being a Special Education teacher.
Before coming to Malden High, she taught fourth and fifth grade at the Madeline English school in Everett. For the last three years she taught at the Rumney Marsh Academy in Revere. From there, she was a Science and ELA educator. This year will be Leblanc's fifth year teaching. 
Choosing and sticking to a future career was not a problem for Leblanc. She has always had a passion for teaching. Leblanc explains that "[she] decided when [she] was nine years old [...] that [she] wanted to be a teacher and [she] stuck to it," as she is at Malden High pursuing her dreams.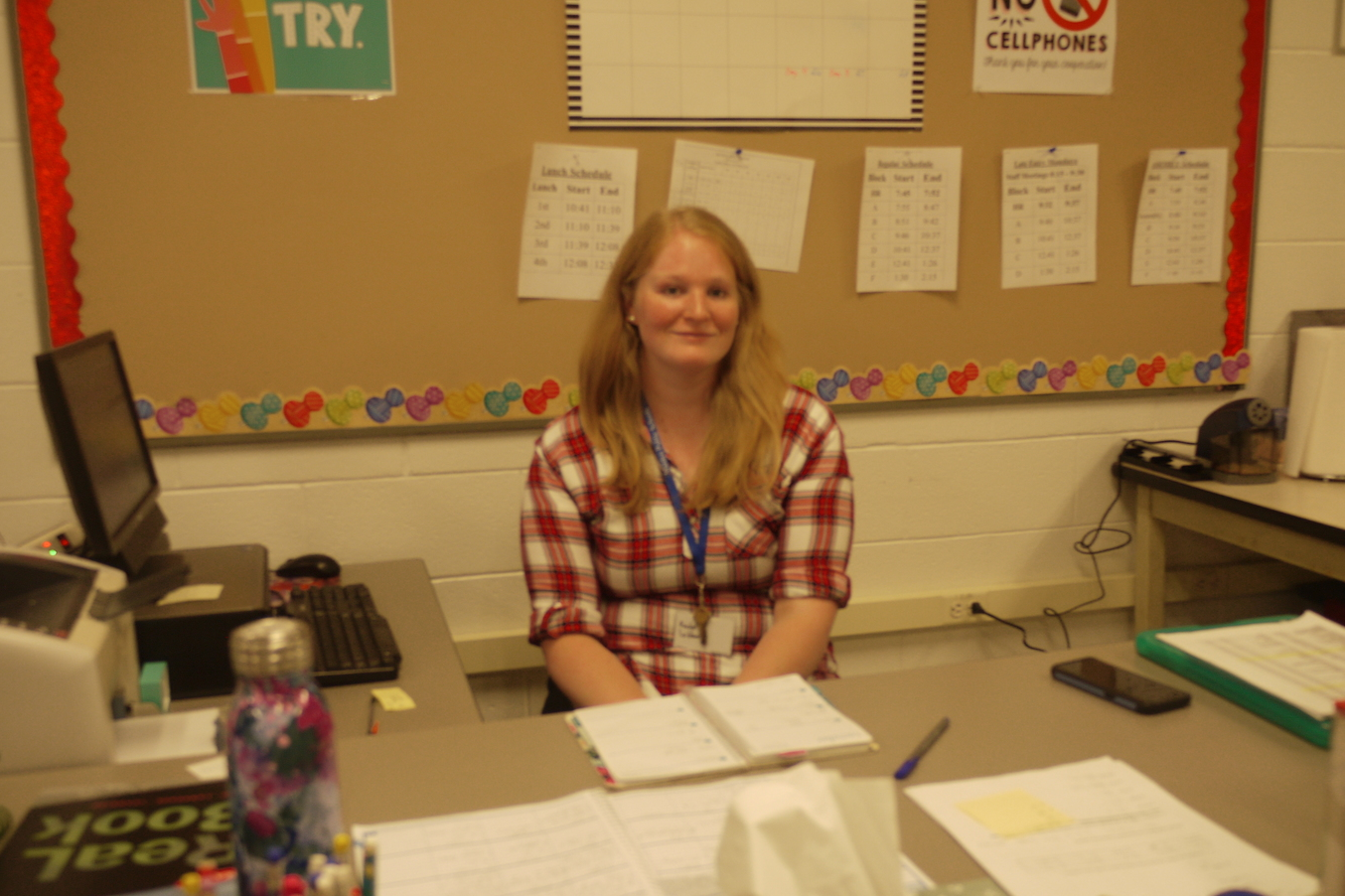 So far, Leblanc is liking Malden High. She likes how the schedule changes up everyday because it is a nice change of pace. She appreciates how helpful the staff are and how the people have been very welcoming. And of course, she has also gotten the opportunity to meet a lot of great students.
Outside of school, she coaches volleyball. She still coaches in Revere as she explains it is something she loves doing. Leblanc also likes reading and going to the gym when she has the time.
Leblanc was hired by Chris Mastrangelo, the school Principal. Mastrangelo said she was well suited for this position because "she has such a strong understanding of Special Education as well as the co-teaching model." Therefore, it is clear that "she has a passion for her work as well as her students."
Leblanc is happy to be at Malden High. Mastrangelo is excited to see her grow as a member of the MHS family because "she seems to really get our [students]." He is also grateful that he had the opportunity to bring her into MHS because he believes that "our [students] will benefit greatly from having her here."