The purpose of the In-School Poetry Day was so that students from different English classes could learn how to write and interpret poetry. This was the second year of doing this.
Some of the teachers that brought some of their classes to the event were Jennifer Clapp, Nierika Nims, Melissa Macey, Yahaira Marquez and Leanna DeRosa. The event was for students in ninth through twelfth grade. The ninth graders focused on identity. The tenth graders focused on protest and speaking up. While the eleventh and twelfth grades did open forms.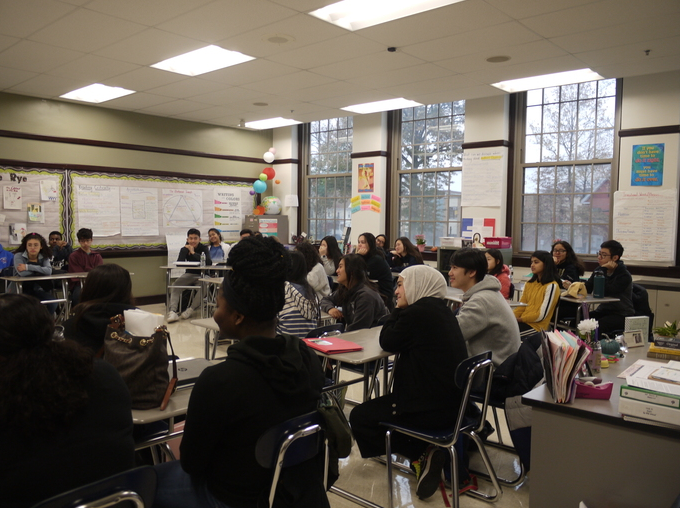 As teacher-leader of the English Department, Marquez led the In-School Poetry Day event. She wanted poets to come in and help students with poetry and creative writing, so she contacted Mass Poetry. Marquez wanted a variety of poets with different backgrounds and different types of writing. She stated that "[they] wanted diversity and wanted the students to get engaged with it."
The workshops were held in the gallery, the Writer's Den, the library, and in Marquez's room during periods one, two, and three. All the poets had different presentations. The Poet in Marquez's room was Febo. The students really enjoyed Febo's presentation. Febo presented a poem and he showed him his three steps to writing poetry. He also gave an opening line from a book and asked them for their thoughts on it. They were thinking about poetry from a different point of view.
There were different poets in this year's presentation from last year's presentation. Hopefully, in the future there will be an interactive writing component. Marquez also expressed that she wants it to be bigger with more classes and more students participating in the event.