It was another day at work, one that I complained about going to during (what I didn't know then) was the last day of school. I was standing at the register, waiting to ring up the upcoming customer's meal when that customer started to make small talk. Specifically, how Revere Public Schools announced that they would be closing their schools for a couple of weeks due to COVID-19. 
Later on that evening, I checked my email to find a letter saying that Malden Public Schools would also be closing their schools for at least two weeks for the same reasons. Like most other students, this was bittersweet news. Excited to be taking a small break from junior year, to put off the oncoming AP Language and Composition research project, and maybe even catch up on the work I was behind in. Pretty bummed that the spring sports season would be postponed or that I wouldn't be able to see and chat with my favorite teachers for a couple of weeks.
Then those couple of weeks turned into a couple of months until April 22nd when Governor Baker made it official that all Massachusetts schools would be closed for the remainder of the school year.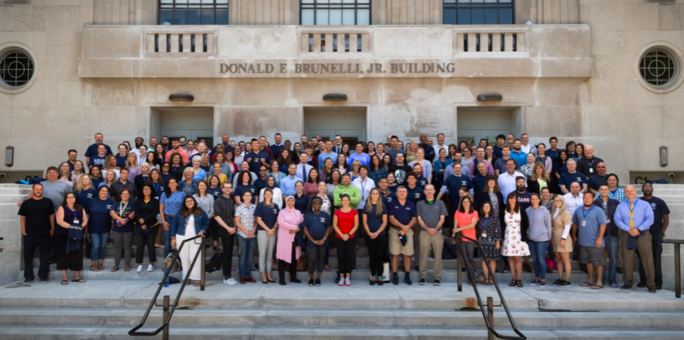 Going into quarantine, I had so many ideas of things-to-do, doing what I thought was surely only going to be two weeks. Going out for runs, painting the pockets of my jeans, reading some new books, even maybe trying something with my hair. 
However, as quarantine progressed I started getting sick of being inside. I started to miss the daily routine of school and the social atmosphere so much more than I expected. How was I missing something that I would complain about almost everyday? It was unexpected for me but my mental health was taking a hard punch.
 I started feeling helpless as I would see news everywhere of terrible things due to the pandemic and I felt like I could do nothing. It was to a point where I started to lose sight of the big picture and started feeling small. This directly affected my motivation to accomplish remote learning assignments and I started falling behind in class. Now, I'm definitely a stubborn person and not the type to admit to needing help however it got to a point where I had to. 
In every email, google classroom announcement, or google meet, teachers made it very clear that they were there for anything, just an email away. To the extent of my experience, teachers have been very understanding and accommodating to students' needs. Rightfully so, as these have been and continue to be troubling times and one never knows what it's like for the student.
In general, Malden High has put in a lot of effort in supporting its students during the early stages of the pandemic.  Meals that a lot of families depended on the school to provide were still provided with social distancing. Breakfast and lunch were available to be picked up at Malden High location and the Salemwood School for all families of Malden Public School students, and the student did not have to be present.
Furthermore, when it comes to the senior activities, I admire the staff and faculty for the amount of time and effort they put in to allow seniors to be appreciated and still get some sort of celebration, despite the inconvenient circumstances. 
They could have simply apologized and cancelled the Class of 2020's graduation or have the ceremony online like many other communities did. On June 9th, Chris Mastrangelo officially announced that an in-person graduation ceremony would be happening on Monday, August 3rd. They found a way to make sure an in-person graduation ceremony still happened for these seniors before they move on to the next chapter of their lives, and found a way to do it appropriately during the pandemic. 
In addition, on the day that their graduation was set on, May 30th, faculty members paraded the streets of Malden to honk in celebration to the seniors standing outside their front doors in their caps and gown. Surely, an event that required a lot of effort to plan and to put in motion. 
Recently, after the death of George Floyd and the riots and protests that began to happen in every state, it was no time to stay quiet or feel helpless. I had teachers who held google meets with the description that they wanted to talk about the trending news and wanted to hear what students had to say. Others post announcements in which they expressed their feelings about events and what they were doing to assist the Black Lives Matter movement and what students can also do, linking petitions and suggestions to movies and books and then podcasts. Some teachers also came all the way from their hometowns to join in the march being held in Malden on Friday, June 5th. 
I've felt very supported by Malden High staff since this change of events started. It's a new normal and the transition was different for everyone. For me, it was a little harder than I expected. Teachers made sure students knew they could reach out to them whenever, faculty made sure seniors were acknowledged and still rewarded for their years of effort, and if anything it made the Malden High community stronger. 
We began the school year with the motto "You Are Not Alone." Faculty wore the words on t-shirts during the first day of the school year. It was said every day during the morning announcements. It was something that we heard whenever we stepped foot into Malden High that maybe some of us just dismissed it. We are truly not alone. Nobody could have predicted all of the things that have happened since our last day of school on Thursday, March 12th. But now, almost three months later, I still feel like my teachers care about me, not just my academic success, but also my all around well being. I'd like to thank the Malden High faculty for everything they have done and the efforts they put in during these unprecedented times in supporting their students.