In a class of over 400 students, graduating in the top 10 is an exceptional feat. Ranking at number nine, Ana Pirosca, a class of 2020 graduate and the former Blue and Gold Editor-in-Chief, was one of the few to achieve this impressive accomplishment.
To her, being at the top of the class "[does not] feel any different," as she sees it as just a number. For Pirosca, self satisfaction was the end goal of her achievement. Knowing that she could "prove to [herself] that out of everyone [she] can be [in] the top ten" means knowing that she tried, and that is what matters most.
Pirosca was very involved in the Malden High community during her four years at the school. She not only wrote for The Blue and Gold her whole high school career, but was also the Head of Multimedia her junior year and Editor-in-Chief when she was a senior. Her time on the newspaper staff taught her many things, including that "aside from wanting to be there for other people, [she] needed to be there for [herself] too." She had "a really strong connection to the people" who took the class with her, and says that looking back on what she will miss, "[is] obviously [The] Blue and Gold."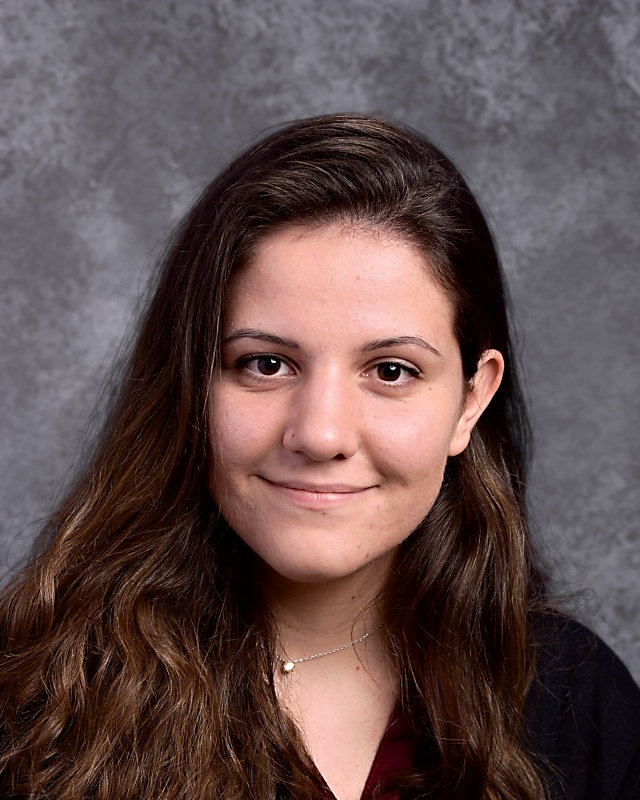 There were many other extracurricular activities that Pirosca was involved with, including Women in Science, Psychology Club, Malden Overcoming Addiction, Peer Leadership for World of Difference, and many more. She was a very active participant in the Malden community and finds it important for everyone to "get involved somehow." Encouraging students to enjoy their time at Malden High, Pirosca stresses the importance of being the change you want to see and being active in the community.
Pirosca now attends Boston College (BC). She was originally unsure if she wanted to attend BC but ultimately decided to because "[it is] more so about the people" there, as well as focusing on what you can do for yourself and your community. She is majoring in biology, with a focus in bioinformatics, doing pre-medical studies, and is considering a minor in managing social impact, a special minor offered by BC to determine how people can use science to make the world better.
As for her post-college plans, Pirosca is considering going into medicine, as it has "been on [her] radar for a while." She also considers bioinformatics to be a career option, as it has a "really large field, especially in startup developments" and is a secure and interesting way to break into science.
Thinking back to her first days at Malden High, Pirosca recalls herself as being "super naive." She entered high school with the mindset that education is a game, and you just have to play it right. At the end of the day, she feels that high school "forced [her] to be a better person" and taught her to "follow style with substance." While the class of 2020 may not have had a traditional senior year, Pirosca is looking on the bright side of things. Her experience showed her that "if you put so much emphasis on the end [of high school], you're not going to enjoy the duration of it," a piece of advice she will pass on to others and continue to live by.