Since President Donald Trump's victory during the Presidential Election in 2016, a lot has happened in the White House. Trump won 306 electoral votes, more than the required 270, though he lost the popular vote by more than 2.8 million votes to Hillary Clinton. The United States gained its first president without any military or political experience.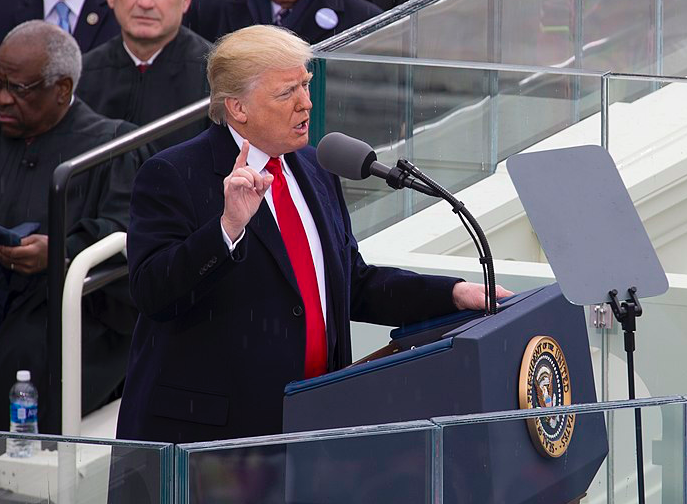 During his presidency President Trump signed a travel ban of refugees from Muslim-majority countries, refused to condemn white supremacists on live television, won the Olympic bid to hold the games in Los Angeles in 2028, went through an impeachment trial, was impeached but not removed, lead the longest government shutdown in history, was under question for tax fraud, passed a stimulus check bill as economic support during the pandemic, banned transgender individuals from joining the military, withdrew the United States from the Paris Climate Accord, spent over 240 days golfing and so much more. 
In early June of this year, Former Vice President Joe Biden won the Democratic nomination, later choosing Senator Kamala Harris as his running mate. Senator Harris is the first woman of color to be nominated for national office by a major political party. Along with the White House, 35 seats in the Senate and all 435 seats in the House were up for election.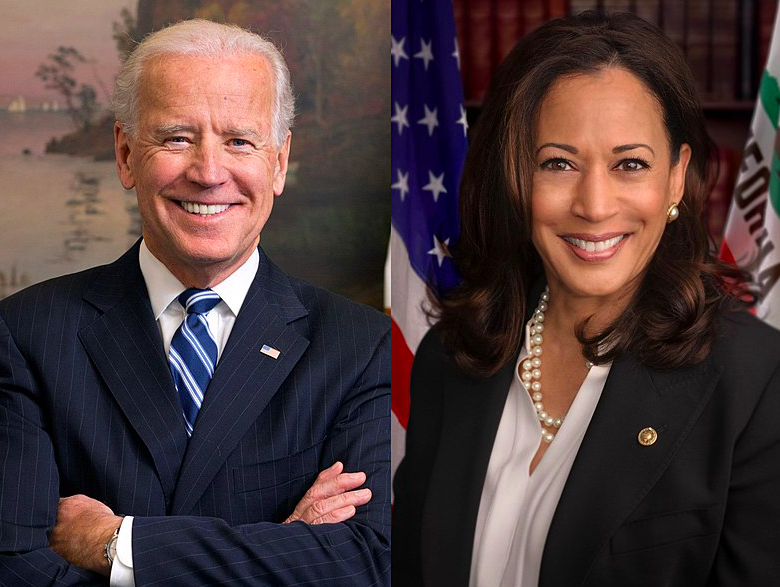 The 2020 Presidential Election led to one of the biggest youth-turnouts in voting history, with the hope that their votes will change swing-states such as Pennsylvania and Ohio or even change popular red states into blue states, like Texas and Georgia, for the first time in a very long time. Many famous figures used their platforms in an effort to encourage these young voters to submit their ballots and express how big of an influence they can have on the election.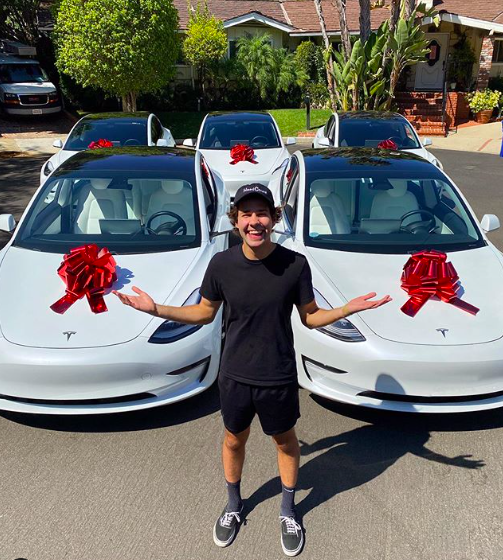 Several of these popular figures created voter-registration drives to appease young and new eligible voters. For example, popular Youtuber David Dobrik held a Tesla giveaway where anyone who showed proof of being registered to vote, regardless of political party, was able to join the giveaway.
New York Congresswoman Alexandria Ocasio-Cortez held a livestream on the streaming platform Twitch playing the popular video game Among Us for the same reason, to encourage new voters to register and make a voting plan.
The media cautioned against expecting a result by the end of election night, since the COVID-19 pandemic led to a much larger number of absentee and mail-in ballots this year. Considering the many different ways of voting and the different way each state handles them, a significant amount of the numbers that were being announced Tuesday night were projected numbers. They consisted of mostly in-person votes with a small percentage of mail-in votes that were already counted by states that were allowed to open them.
It seemed at the beginning of the night that the electoral map would look like a Republican red wave and that most of the Democratic votes would be seen later on when the early votes were counted and would have a huge impact on the swing-states. 
At 7:00 PM the first polls began to close. President Trump won the electoral votes of Indiana. His competitor, Vice President Biden, won his first victory in the state of Vermont a few minutes after. Later in the hour, Vice President Biden was in the lead with 16 electoral votes after his victory in Virginia, leaving President Trump trailing him with only 13 after his gain of West Virginia. 
By 8:00 PM, more state polls closed. Biden was projected to take victory in the states of Delaware, New Jersey, Massachusetts, Rhode Island and New Hampshire. Trump was projected to win South Carolina, Tennessee, Alabama, Missouri and Kentucky.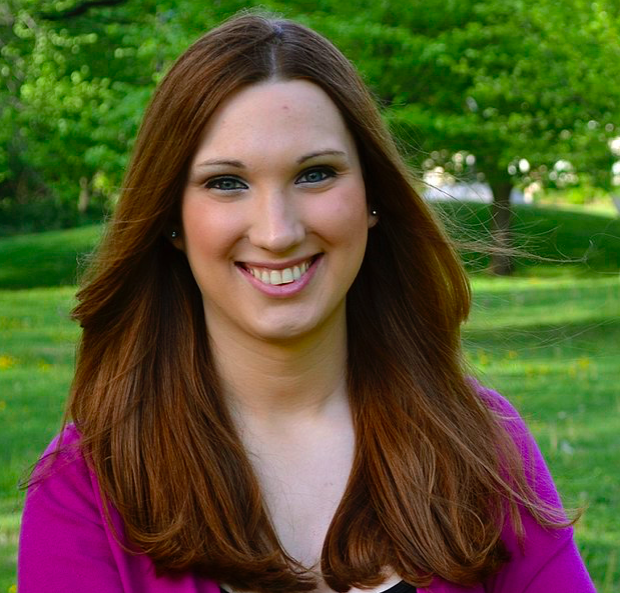 The state of Delaware gave the first piece of historical news of the night. Sarah McBride was elected to Delaware's State Senate, making her the first transgender State Senator in the U.S. and Madinah Wilson-Anton was the first elected Muslim state representative, filling the position of being the 26th Representative District of Delaware.
In Missouri, Cori Bush became the state's first Black woman to serve in the U.S House of Representatives. She had previously lost the races for the U.S Senate back in 2016 and the Democratic Primaries for the House of Representatives in 2018. However, in August of 2020, she defeated ten-term Representative Lacy Clay in the Democratic Primaries of 2020 and proceeded to win the seat in the House.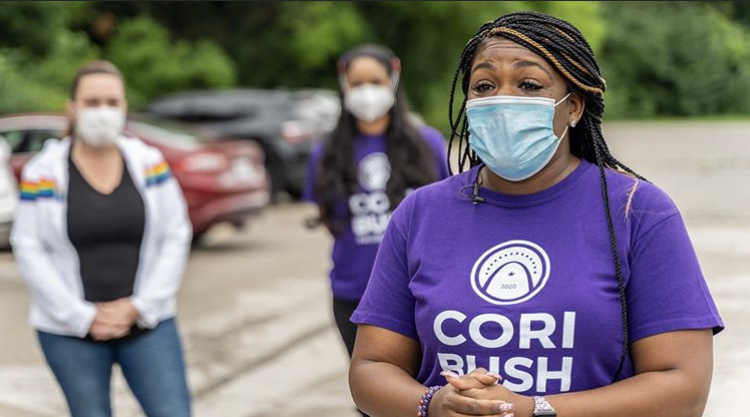 On Tuesday night, all eyes were on Texas and Florida, as both were big battleground states with a hefty amount of electoral votes. Florida is known for predicting the winner of the election and has the most electoral votes for a swing-state. Texas has not been a blue state since 1976 when Jimmy Carter won it against Gerald Ford, however, with the increase of new voters, there is speculation that it could turn blue once again. Other key battleground states were Biden's birth state Pennsylvania, Georgia, Michigan, Wisconsin, Arizona, North Carolina and Ohio.
By 9:00 PM, the polls that were closing included states holding the majority of the electoral votes. With these polls closing, President Trump gained the electoral votes of Oklahoma, Arkansas, Louisiana, North Dakota, South Dakota, Nebraska, Wyoming and South Carolina, which added to a total of 92 electoral votes. Vice President Biden gained New York, New Mexico, Colorado, and Minnesota which kept him in the lead at 119 electoral votes. 
The senate seat was flipped in Colorado, with former Governor John Hickenlopper defeating Senator Cory Gardner for the seat. Furthermore, Iman Jodeh became the first Muslim state lawmaker in Colorado, as she became the state representative of the 41st District. Oklahoma had elected Mauree Turner to the State House, making them the first Muslim to serve in Oklahoma State Legislature. And more historically, the first non-binary state lawmaker in the U.S.
New York furthered the number of significant wins, with ex-middle school principal Jamaal Bowman elected for the seat of New York's 16th District, NYC Council Member Ritchie Torres winning the House seat for New York's 15th district and Mondaire Jones succeeding the House seat of New York's 17th District, making them, respectively, the first Afro-Latino LGBTQ+ and Black LGBTQ+ Congressman. 
The state of Georgia will go into a January run-off, with Democrat Reverend Raphael Warnock running against Republican Senator Kelly Loeffler and Democrat Jon Ossoff running against Republican Senator David Perdue, both for a seat in the U.S Senate. This January election will ultimately decide who has control of the Senate. Additionally, Kim Jackson was elected to Georgia's State Senate, making her the first LGBT+ State Senator in Georgia. 
Halfway into the hour, Texas turned red again, with 49.4% in support of Trump and 49.3% for Biden, and Ohio took its swing-state status seriously as it began to flip from blue to red at the end of the hour along with Kansas. Ohio is another state that many people were paying attention to considering its pattern of no Republican President has ever won without the electoral votes from it. 
In Kansas, Republican Representatives Tom Cole and Markwayne Mullin were reelected, in addition to Democrat Representative Sharice Davids for Kansas and Deb Haaland for New Mexico. New Mexico also elected newcomer Republican Yvette Herrell to the House. Hawaii made history by electing its first native Hawaiian for Congress, Democrat Kaiali'i Kahele. With all of them taking a seat in the House, that makes a record number of Native lawmakers in Congress. New Mexico being the first state to elect all women of color to the House.
By 10:00 PM, Biden collected 131 electoral votes and Trump had 89 votes. President Trump had seemed to be taking the lead as in-person votes came in, making Pennsylvania a red state. Arizona and Iowa numbers started to come in and they were looking in Biden's favor. By the end of the hour, it looked like the red sweep that was predicted. Biden was holding the lead with 118 electoral votes while Trump is close behind with 105 electoral votes.
The closing of more polls by 11:00 PM gave more coastal states to Biden, including California, Oregon and Washington, which are typically blue states. During this time it appeared that Trump was winning the popular vote but only held 108 electoral votes, Biden was still holding the electoral lead at 192 electoral votes. At that point, only about 20% of mail-in votes had been counted nationwide. States like Wisconsin planned on staying all night to get official numbers in by 5:00 AM. Pennsylvania has a law in which their mail-in ballots were not allowed to be opened till 7:00 AM on Election Day and Pennsylvania was a big focus state for Biden both as a swing-state and his birth state. 
On Wednesday, November 4th, it was confirmed by the Associated Press (AP) that Florida and Texas were going to stay red for another election, rewarding their electoral votes to President Trump. The electoral votes for the states of Michigan and Wisconsin were awarded to Biden, flipping these states that were previously red during the 2016 election.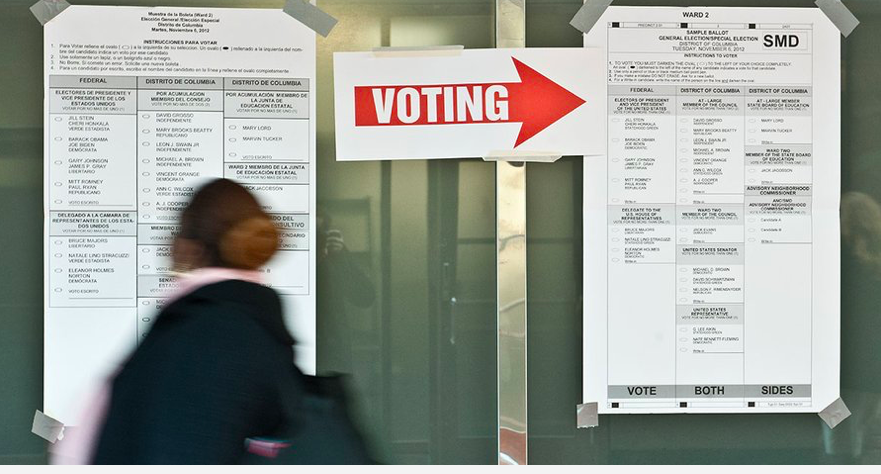 Arizona was projected to have flipped from its traditional red to blue and Biden picked up eleven more electoral votes. In addition, a Senate seat in the state was also flipped to blue as ex-NASA astronaut Mark Kelly defeated Republican Senator Martha McSally. These flips reflect how Arizona, and many other traditionally red states, are slowly becoming what is nicknamed "purple states." This simply means that there is a rising number of blue votes coming from an increasing number of Latinos and Black community voters and the growing turnout of young voters.
Although this was all confirmed by the AP, news sources like CNN and The New York Times were not officially projecting that information on their own electoral college maps, this being that Arizona was not done with their counting. The AP defended their race call by claiming that the number of votes left to count were not enough to give President Trump the lead in the state even if every single one of them were for him. Those were the last electoral votes to be reported for a while, leaving Vice President Biden with 264 electoral votes and President Trump with only 219 electoral votes. 
The Trump Administration pressed lawsuits against the states of Michigan and Pennsylvania and additionally demanded recounts from the states of Wisconsin and Georgia. When having a close race, like the one this year, Georgia automatically authorizes a recount because the margin of difference was less than 0.5%. Wisconsin agreed, although the recount changed nothing. Michigan rejected the lawsuit, claiming that there was not enough evidence that there was any fraudulent voting or fraudulent counting. 
The country, and along with the rest of the world, was left in suspense for all of Thursday, as no states had been officially called by AP. On Friday, both Georgia and Pennsylvania had been flipped to a blue lead. The last time Georgia was seen as a blue state was for Clinton in 1992. The flip in Georgia was largely credited to Stacey Abrams and her efforts against voter suppression and her continuous outreach into the Black community voters in the state. 
While ballots were still being counted in Nevada, Georgia, South Carolina, Pennsylvania and Alaska, protests began to erupt all across the nation. Some groups, including most of the ones in Boston, were changing "count the vote," something ballots centers were already supposed to be doing. Other groups that were chanting "stop the vote" in other parts of the country. Counting every vote is the fundamental basis of democracy, which is what the United States was founded on, so these protests were an insight as to how divided and polarized the country was becoming. 
From what was already officially called by the AP, the House was going to be controlled by Democrats. Who controls the Senate will be determined by Georgia during the run-off election of January 5th, 2021. The word historic is constantly repeated because it is true. There were a number of changes that happened from the state level to the federal level, an increase of representation amongst government officials.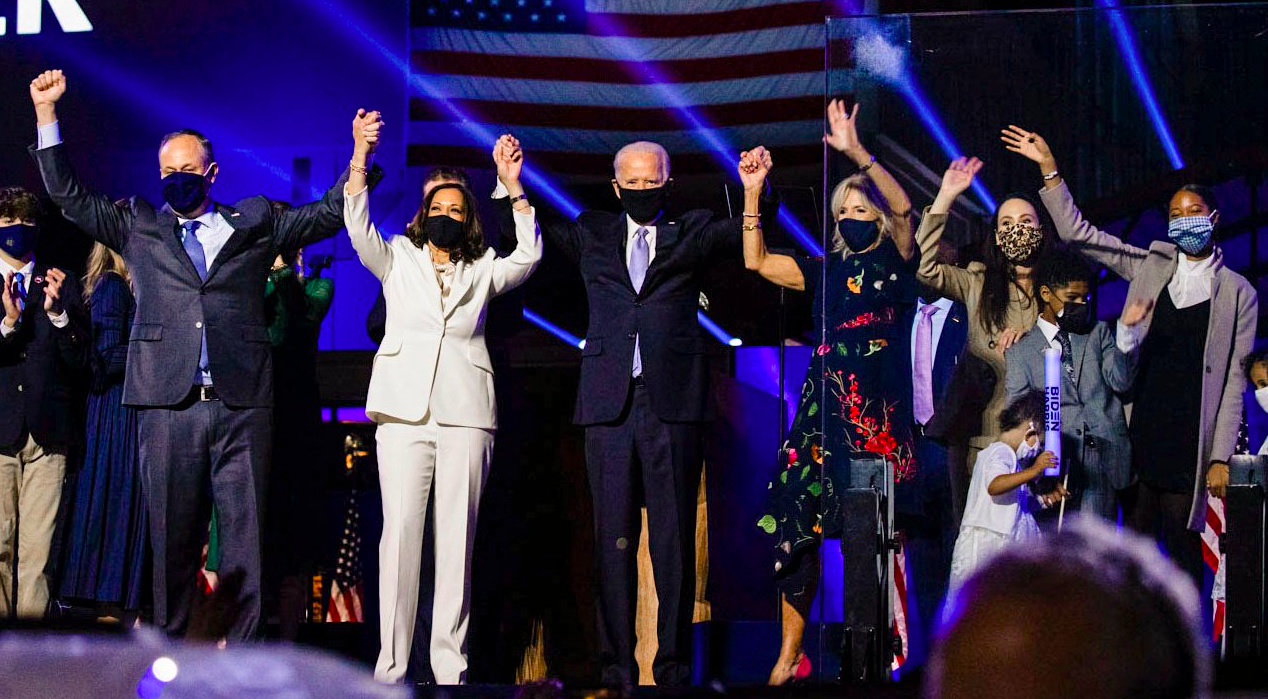 On Saturday at 11:25 AM, the AP made the most important call of the week. Pennsylvania finalized their count which rewarded their electoral votes to Biden, making him the 46th President of the United States of America. That makes Biden the oldest president to ever step into office; but more importantly, it would make his running mate, Kamala Harris, the first Black and first Asian-American woman to be Vice President. As President-elect, Biden made promises to establish a COVID-19 Task Force as soon as Monday, November 9th, and to rejoin the World Health Organization that President Trump had withdrawn from.  
Celebrations were seen across the nation. Crowds rushed to fill the streets as the election results were announced, most of them being people who were not used to waiting past November 3rd for the official announcement of the President.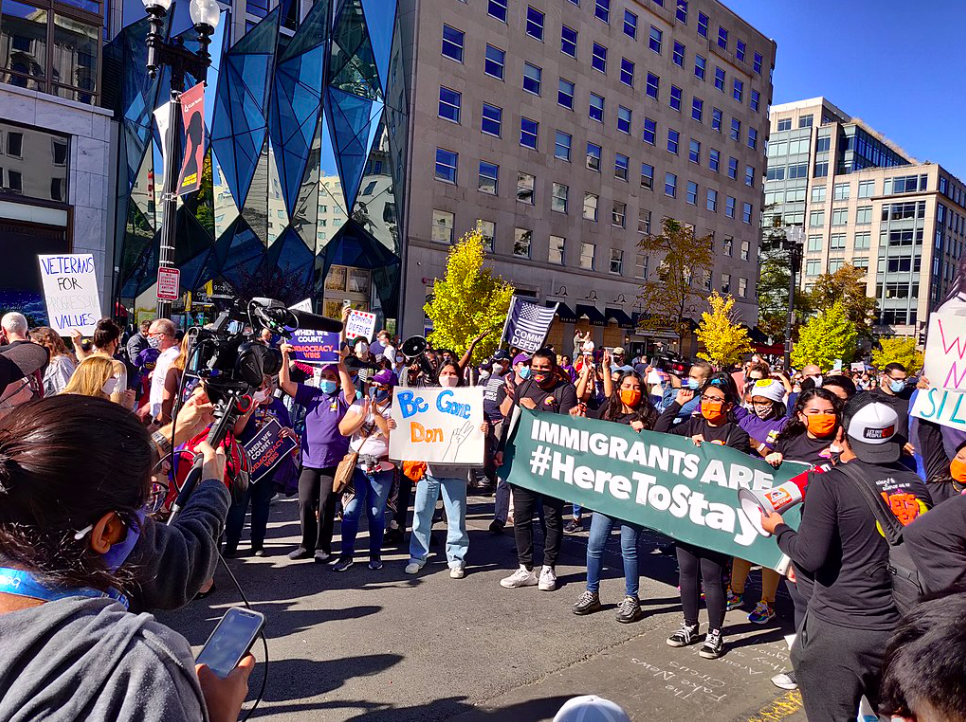 The slogan, "Settle for Biden" was very popular across social media, as Americans are reminded that no politician is truly perfect. Nevertheless, with all the changes Americans have seen throughout this election week, it is proof of the power of democracy and that this is the beginning of a new change in an increasingly polarizing nation.