With the COVID-19 pandemic going on since March, online school has been challenging, especially affecting students in special education classes. Life has been hectic, but teachers are trying to do all they can to offer help whenever possible. They want to make sure students who need special education services have someone to talk to and to help them. 
Dana Marie Brown is the team chair of special education at Malden High School. Brown works with Elizabeth Smith who is the program manager. Both of their jobs entail overseeing the teachers and students. Smith explained how "neither [her] nor [Brown] are actually classroom teachers." Through their job, they "talk to all the teachers about what is going on," though most of the teachers are partaking in remote learning. A lot of their job consists of paperwork and meetings as well. 
Brown has worked at Malden High School for about thirteen years. She started as a teacher for nine years before transferring to the Beebe School, where she worked with Special Education kids like she does now in Malden. She stayed at Beebe for two and a half years and then came back to Malden High this past January right before the pandemic hit. Working at the elementary school "made her miss the high school." She especially missed those unique connections with high schoolers that she couldn't make with younger kids. For example, she could not have "those adult conversations" or interactions on a "different level."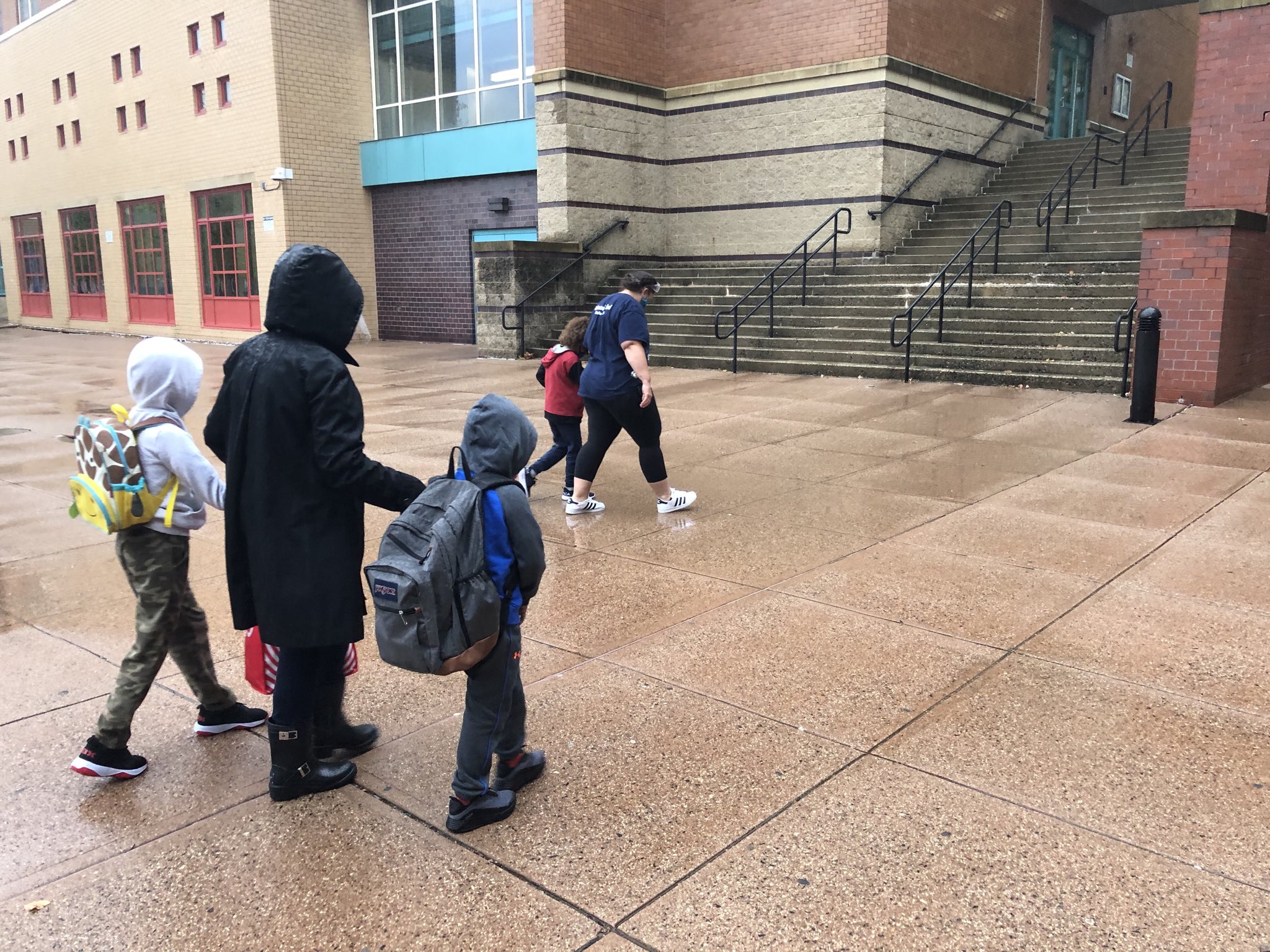 There are groups of students that are coming to school physically and are a part of the PACE program, which is only about thirty to forty kids. These students still go in at 7:45 to 2:15, same as all Malden High Students in all grades. These students are in "real live classrooms every day" but most of the people in their classes are still at home continuing with online learning. Although some of the kids are participating in in-school learning, they are remote on Wednesdays. 
 Brown explained that not all students have the option to go in. Additionally, whether or not the student "qualified" for in-school learning due to having a "significant disability" that required a more hands-on approach influenced the family's decision on whether they felt safe sending their child to school. The school reached out to families at home over the summer and again later in October to discuss the plans with them. The students are still being taught by their regular teachers when they come in every day. 
Between the PACE Program and its transition staff, there are six different classrooms. Brown was "very sure" that most of the Special Education students that are in school are thrilled to be back and are looking forward to the rest of the year. Brown asked students about what learning format they like more and most of them choose wanting to be in school.  She explained that for most of the students it was "cool to them" as in students to continue to get the in-school experience. The adults and parents often think their kids are getting a better experience from in-school learning. 
"They have the whole school to themselves," Brown explained, "so it is not as crowded as it usually is when there are over 2000 [people]. There is a lot more room for them to breathe and spread out without the many teenagers in the building." As far as personal relationships with her students goes, Brown has established many of them and it happens to be the favorite part of her job. One way she is able to keep creating these bonds is lunch time. A benefit of kids being in in-person classes is that Brown can go to lunch to sit and interact with the students. She can talk with them prior to and in between classes. The lack of students at the moment "allows" her to have more time to make more relationships with students one on one. She really enjoys building those relationships over time and believes a lot of teachers feel the same. 
When the COVID outbreak began in the United States in March, Malden High put in effort to provide help for their students, which included "still getting classes with their teachers," Brown said.  Students were able to still meet with their classmates, be part of their job skill classes, receive speech services, and therapy services. 
Brown expressed how "amazing of a job" the teachers did in making individualized schedules for each specific student.
For her, it has been "nice to be back [for] the last few weeks." Overall, Brown and the other staff are doing their best to settle in and figure out how to make the situation work as smoothly as possible. She hopes families are staying safe and wishes everyone else can be back soon.