Lulu Harding also contributed to this article
In February, the third week of Black History Month was focused on celebrating the Black educators in our school district and how they empower students. Many students believe that having teachers who look like them makes them feel more represented in school, and this is especially important in a community as diverse as Malden. 
Divina Wembi is a sophomore at Malden High School. She strongly wishes that there were more Black educators at Malden High and all schools in general. The first time Wembi had a Black teacher was Jennifer Hedrington in the 7th grade at Salemwood. Wembi said that having Hedrington as a teacher "changed [her] perspective on how [she] focused on school." Over time, she hopes that "Malden will hire more teachers of color so then students can feel more represented."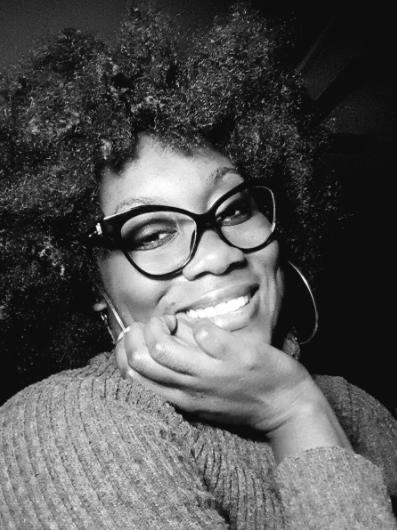 Hedrington is a 7th grade math teacher at Ferryway. She attended college at a private school called Atlantic Union College which is a religious school in Massachusetts. Her parents and three of her sisters went to this same school when they were in college. Her parents got married there, and Hedrington also met her husband at Atlantic Union. "I guess it's some generational thing," Hedrington explained.
Hedrington is of Haitian descent. Both of her parents are educators and pastors. She and her sisters were brought up in a household where they were all either a lawyer or a doctor. Hedrington and her second sister both have JV's and the two youngest sisters have MD's. Growing up, Hedrington hated school because she "didn't feel like [she] belonged, so for that reason [she] completed high school in three years [as well as] completed college in three years".
Although she has had some incidents, Hedrington has had a good experience as a Black educator overall. To Hedrington, being a Black educator is like "being a unicorn because there aren't that many Black teachers," and "unicorns get treated special but it's [her] students who make it worthwhile: [her] students make [her] love [her] Blackness." She also says her students "let me know that me being Black empowers them" because they see themselves in her. Hedrington loves being the "face of Blackness" for her students whether it's a non-Black student who doesn't really have Black adults in their life or if it's the children of color who never had a Black teacher, so "to be their first is a good thing."
Hedrington believes that every child deserves a Black teacher or a teacher outside of their own race to "experience the joy of another and to experience the love of another. And unfortunately, we don't have that and too many children don't get that experience." She said, "There's something about when you can either see yourself in someone or they share something with you that makes learning more fun and it makes it enjoyable."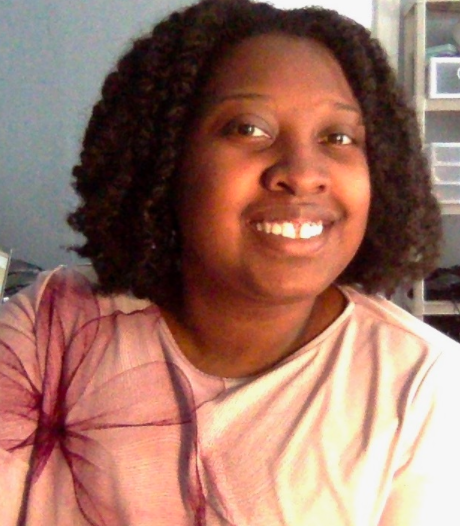 Arielle McCoy teaches three sections of freshmen math and two sections of Trigonometry and Precalculus Honors at Malden High. She has been teaching here for five years and knew she wanted to be a teacher ever since she was five years old. 
 Originally, McCoy studied chemical engineering at New Mexico State University. She got her degree in chemical engineering, and from New Mexico, she went to Smith College for a year then to Tufts for her masters. However, she soon began to make her way back to teaching because her passion for teaching was "much greater than [her] passion for engineering." 
After teaching at Boston Public Schools for three years, McCoy came to Malden. Ironically, when she first began to teach she was offered a job in Malden, but declined because she wanted to stay at the school she interned with, Fenway High School. This was the first school McCoy ever saw where the majority of the math department was Black teachers. She was really "amazed" because "[she had] never seen anything like that before." After a few years, she applied for Malden again and was hired as a math teacher. McCoy "absolutely loves Malden," and hopes that one day she can be dual certified to teach both math and chemistry.
One of McCoy's colleagues at Malden High is history teacher Amine Yakine. She describes him as very passionate, and likes the way he views the pandemic. He sees it as "an opportunity to reimagine school, to reimagine what it should be like." McCoy adds that one thing this pandemic has really shown is "what's most important and student relationships and student-teacher relationships." She also said that it has been harder to teach math the same way that she did before. "[She] wants [her] students to think more."
Additionally, McCoy is a part of the BIPOC Educator Group which stands for Black Indigenous People of Color. She and a couple of other teachers wanted a space where they could get together and discuss what's going on in the school. Their main goal is to advocate for students and make sure that racial incidents aren't ignored.
In the United States, while Black students make up 15% of the public elementary and secondary school population, only 7% of all public school teachers are Black. Additionally, while Black students make up about 20.6% of Malden High, only 8% of the teachers are Black. Recognizing the impacts that Black educators have on students especially in a diverse community is important, especially with them being highly underrepresented in education.