The football season has come to an end. Jerseys returned and the gear hung up. The Malden High School football team played a three-game season this year due to the COVID-19 pandemic, which did not go unnoticed. 
Stephen Freker, the football coach, said that "[he is] happy for the players, especially the seniors since they [finally had] a chance to play football. It was a long wait and at most points, during the past year it did not look very good that [they] would have any chance at all to play." 
This season was different from many others. In both practices and games, many modifications came into play. Freker explained that "[they] were able to do small group drills during practices, but everyone, including players and coaches, had to wear masks at all times and [they] physically distanced as much as possible. It was the same during games."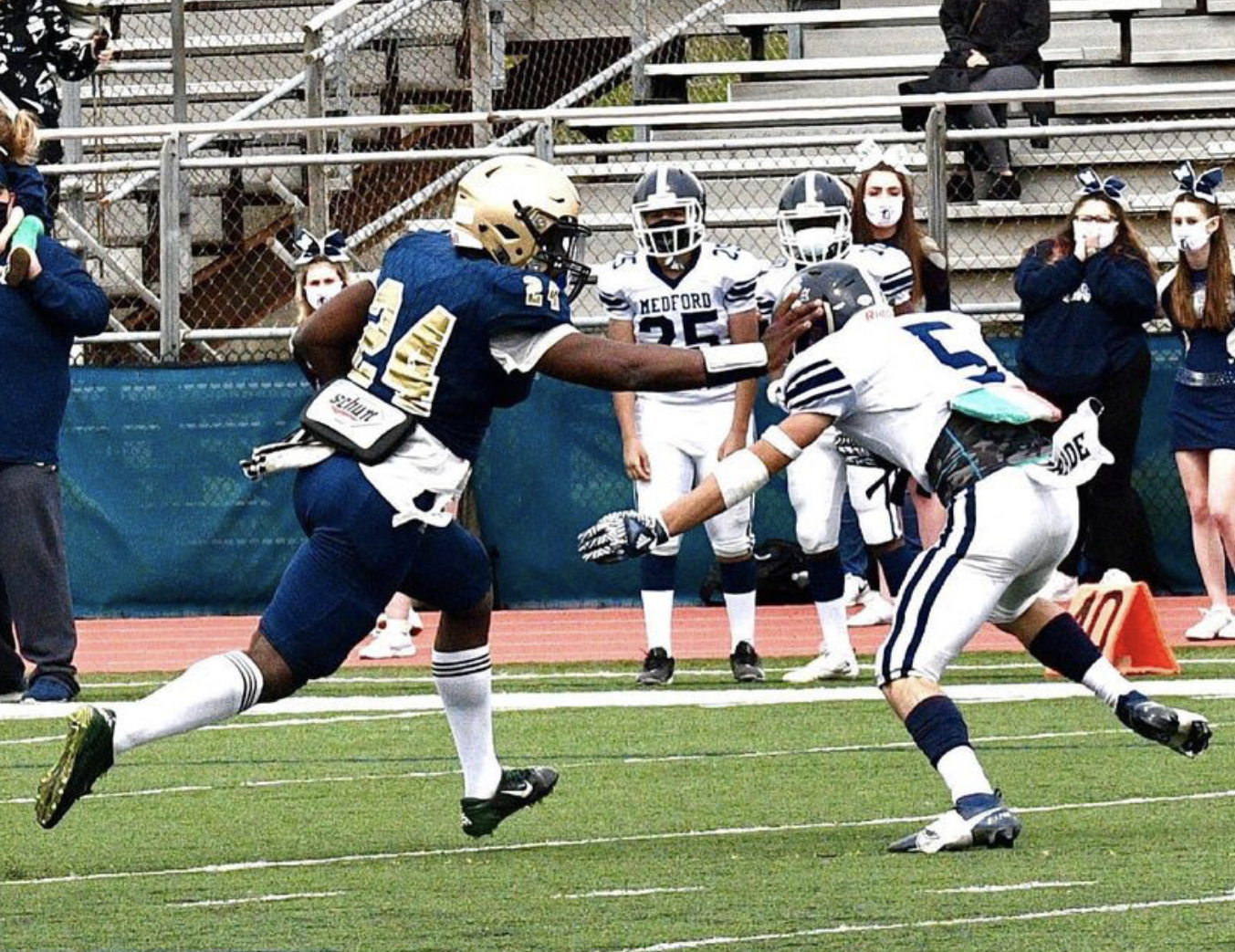 However, he continued on saying that, "the toughest part about the season is that [they] had to change just about every way [they] did anything related to football." Freker added that they then "had to find ways to adjust to the changes while still getting ready to play a game." On top of that, "[they] also paid special attention to non-football-related regulations [that have to] do with the safety and well-being of everyone. It was a lot to handle all at once in just a short amount of time." 
Although games were more or less the same as previous years, it was still a challenge to keep focus. Senior Giovani Memeus said that in his opinion, "the toughest part of this was probably keeping the right mindset going into the games especially when [they] only had two games." Even though this football season was allowed to happen, Memeus stated that, "the only thing [he] wished that happened with this season was for the season to be longer." 
Some advice that Coach Freker gave was to "take this year as a lesson in how you were able to face a lot more adversity than teams before you, and still manage to participate in a Malden High football season." He further went on to say that "football, and life in general, involves more than just physical toughness, and the young men and young women who participated in this year's fall two season certainly showed that, being mentally tough as well."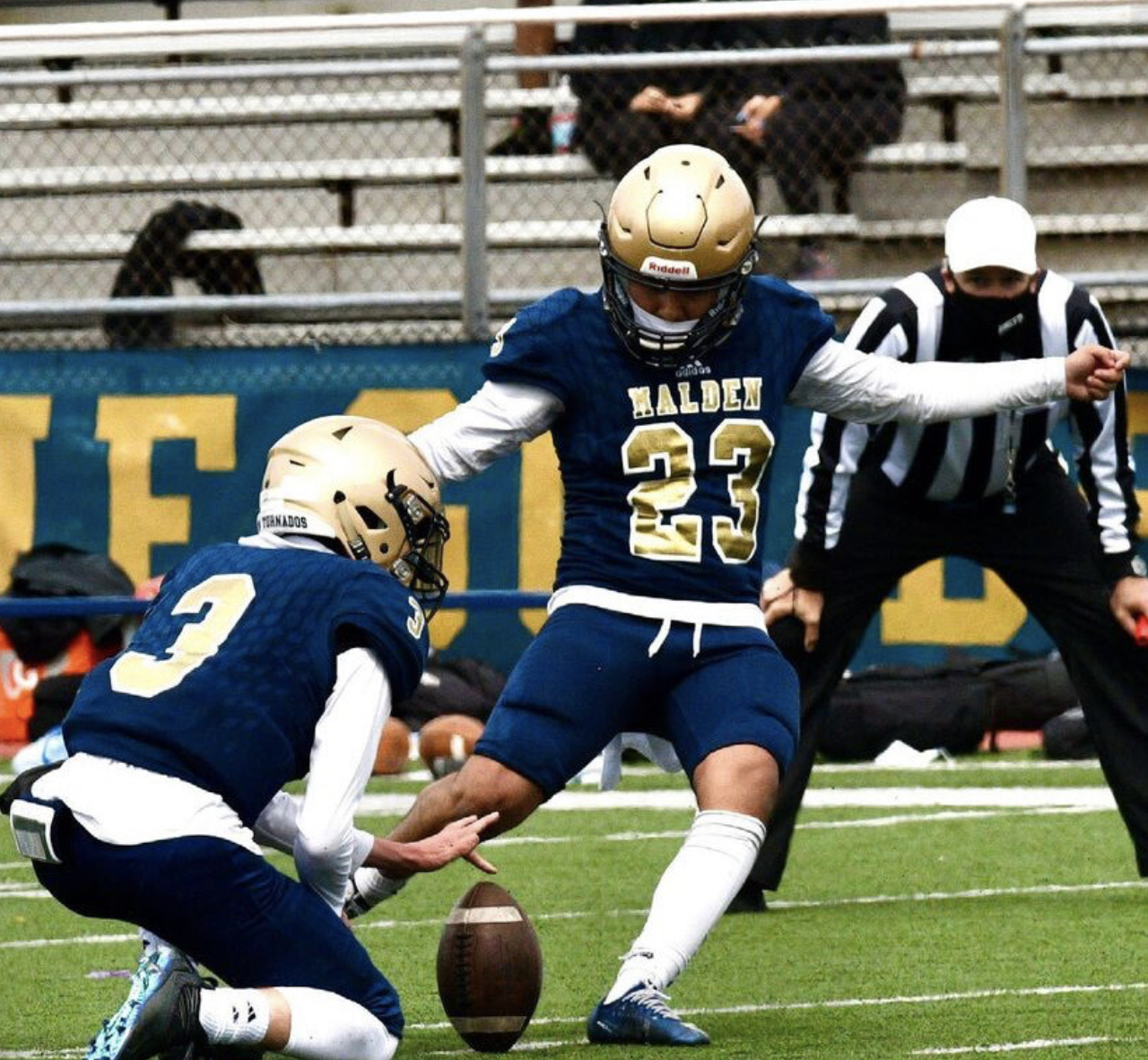 Memeus said that "as a player, the advice [he has] for the upcoming seniors is to just go into every game like it is their last game cause the season is going to go by quickly before they even notice." 
With this football season ending and a new one beginning next year, the Malden High School football team will continue to be the best that they can be and hopefully play more games next year. Now, all the football team can do is continue to practice and be ready for next year's season.