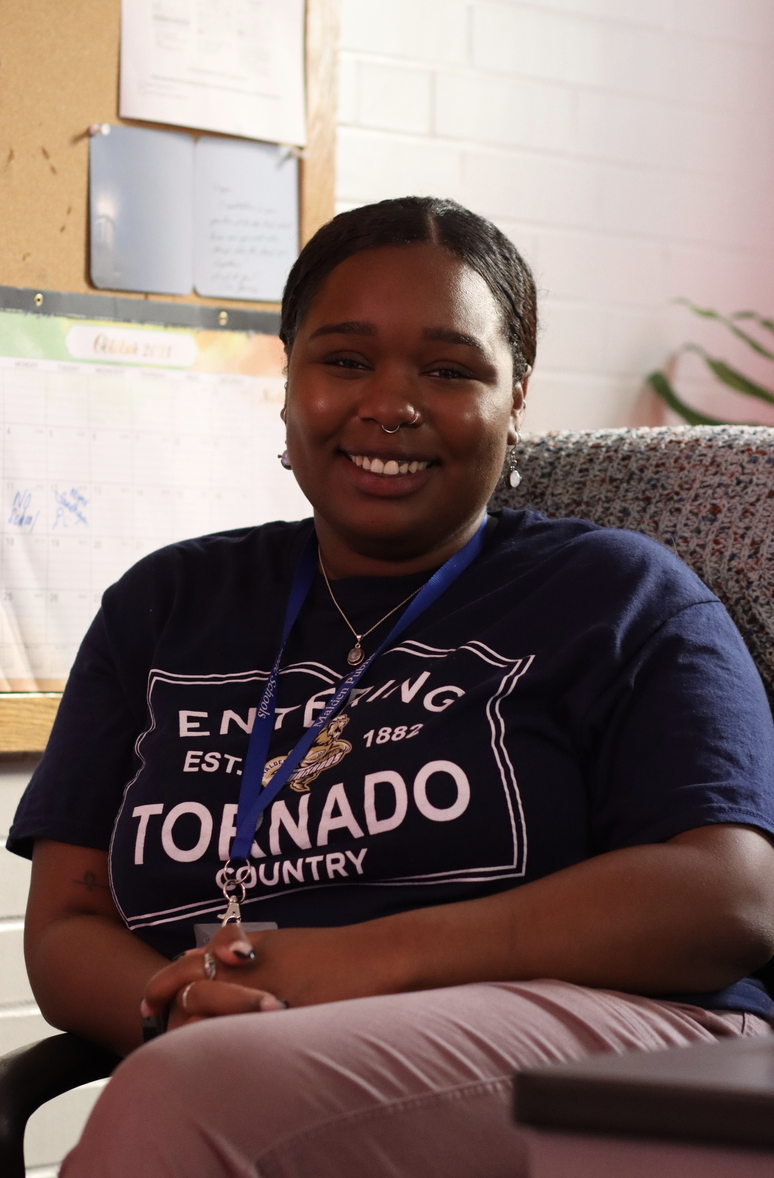 Taysia Holmes is a social worker for Jenkins House at Malden High School. She was an intern at MHS for two years before becoming an official staff member. Holmes decided to become a social worker at Malden High because she "always loved psychology." Holmes stated that the reason why she chose social work was to "have a better ability to help and support folks."
A big part of social work training is internships while taking classes. Holmes' internship was here at Malden High in the Pathways Program and the Bright program.
Holmes said "I don't want to be lame, but I really think that a lot of students need to practice more self-care and self-love and really know that they have more control over their lives and their journeys than they may think." She cares very deeply for the students that she works with.
Holmes worked with two other social workers, Marie Motley and Rachel Gelling. Motley said that "Ms. Holmes just jumped right in" and that she "helped out with students dealing with a lot of serious things going on in their life." Motley added that from the beginning,, Holmes was just "really eager to jump in and help out." 
Holmes said that another big part of her coming back to Malden High School is because when she was an intern, she had a lot of support from her fellow social workers and staff members. Holmes expressed that she  "loved" her internship when she was here, and was able to meet a lot of "really amazing staff and social workers" and that the support she received from her fellow social workers was "enough for [her] to know that this would be a great team to be a part of."
Holmes says that her biggest role model is her aunt. She describes her aunt as  "pretty bada**"  She was always "one that always goes after what she wants, despite her age. "Like she went back to school in her 50's just because she wanted to, and I just think that's amazing."
Holmes stated that she really appreciates when students swing by to introduce themselves and say hello. Homes encourages students to come by her office with any of their needs. Her work/office space is very comforting and relaxing, and it encourages students to feel comfortable and feel like they are with a friend.