The English Department of Malden High School welcomes new addition, Audrey Birkett. Birkett has been living in Somerville, Massachusetts, but this is her first job teaching in Malden.
So far, there is not  "much that [she] does not enjoy" about working at Malden High. She has always aspired to be an English teacher and was glad to be given the opportunity to be in Malden. Prior to teaching in Malden, Birkett worked at an alternative school in Brighton, Massachusetts but that program was unfortunately shut down.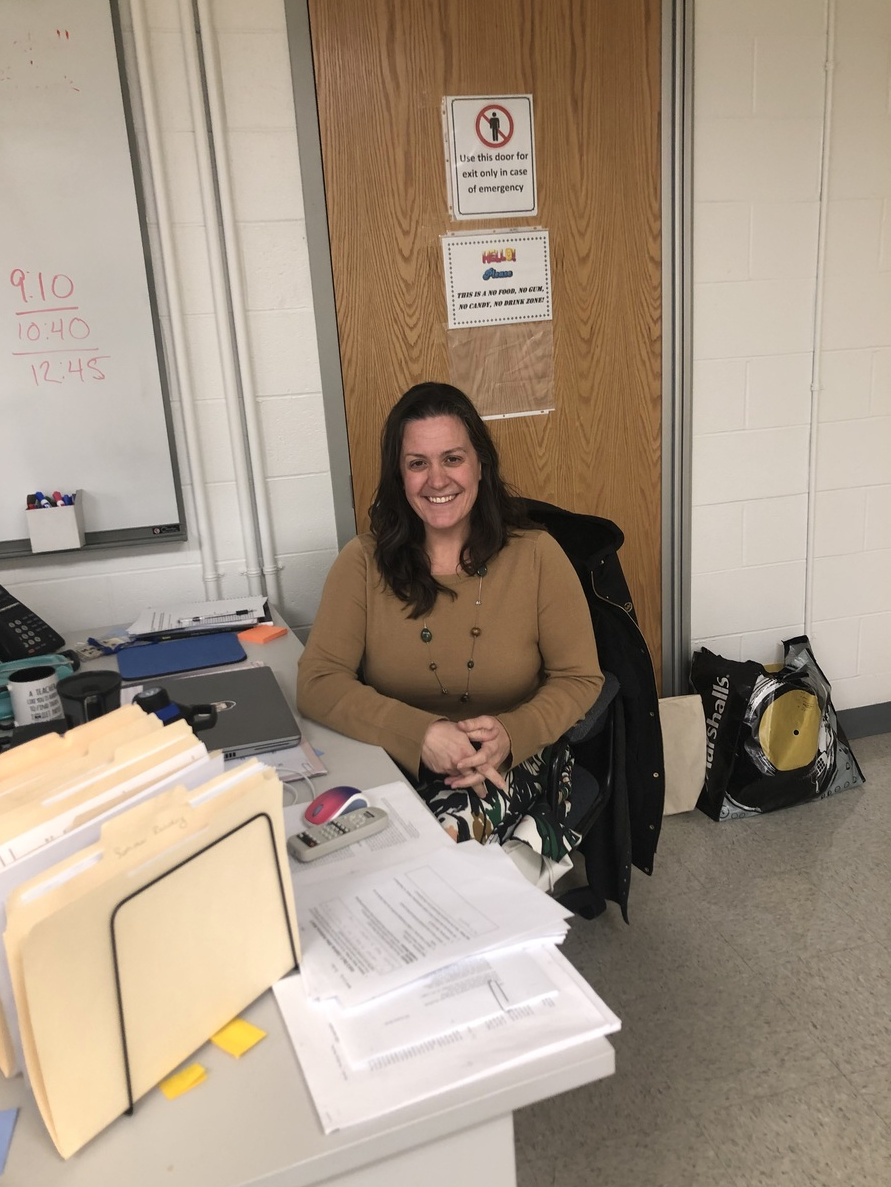 While attending the University of Wisconsin, Birkett received her undergraduate degree. She then moved to London, England and lived there for eight years and received her masters degree there. Birkett had such a "great time" there and she decided to stay and collect her PhD.
Yahaira Marquez, English teacher and teacher leader of the English department, described Birkett as "enthusiastic" regarding her role at Malden High. Marquez believes this enthusiasm will add to Birkett's growing contribution to the department. 
Marquez has noticed Birkett's interactions with students and how she "lit up" thinking about them. Marquez commented that Birkett is "always open to feedback" and is consistently applying new ideas in her classroom. Overall, Marquez appreciates being able to work alongside Birkett and is feeling positive about this year.
In her free time, Birkett loves to swim and play with her dog who takes up "a significant amount of [her] time." She would describe herself as an "avid football fan" of both American football and football around the world. 
Birkett has met some wonderful educators who have made her experience worthwhile. Her time at Malden High has been  truly wonderful in terms of the "supportiveness and encouragement" she has been able to witness and receive. The reputation for Malden's understanding "encouraging nature and collegiality" is definitely accurate. She absolutely loves being an English teacher, and is always encouraging students to read more. Currently, Birkett is teaching ninth, and twelfth grade classes along with one co-taught 11th grade class with Marquez.