For the 15th year, Malden High School is participating in the nationwide Poetry Out Loud Contest. 
The teacher leader for the English department, Yahaira Marquez, said,  "All students in grades 9-12 participate—it's the only common assessment we have in the school for all of our students."
POL is about memorizing a poem and expressing yourself while performing. Poetry Out Loud also enhances speaking, listening, reading, critical thinking skills and confidence so at the end students will be learning something new.
Classroom competitions usually take place in English classrooms the week before Winter break. 
"Poetry Out Loud was always like a refreshing break before Christmas. It was like a break from regular English. I remember that I used to get anxious about performing my poem in front of the entire class but teachers made accommodations for kids with stage fright. Personally I don't love it or hate it," Senior Kayleen Denis stated. 
Marquez announced that "Poetry Out Loud will also include a teacher competition—the winner of that will receive the David Holland award as a way of continuing the legacy of former MHS teacher, David Holland, who always marvelously recited a poem during our Poetry Out Loud Finals."  
David Holland was a Special Education and History teacher at Malden High School and sadly passed away in July of 2016. He is known for often performing during the finals of the Poetry Out Loud competition. Malden High School continues to remember him and his contributions to Poetry Out Loud.
Each student at Malden High will first choose a poem they want to recite from the Poetry Out Loud website. 
"Choosing the poems is my favorite part because it is really interesting seeing all of the different works from different people and choosing one poem is hard because there are five others that I love," Junior Kelly Le stated.
Students then analyze their poems and start memorizing them. For the recitation, it is important to incorporate the meaning of the poem, be present, show an understanding of the poem through controlled tones and facial expressions and recite the poem in a way that demonstrates one's understanding of it. Students are graded based on their physical presentation, their understanding of the poem and how prepared they are. 
The round of semi-finals will be held in the auditorium on January 6th and 7th. Each period's winners of each class will compete against each other. The Malden High School Poetry Out Loud finals will be held in the auditorium on January 27th during period 2—this will be for winners of the semi-finals.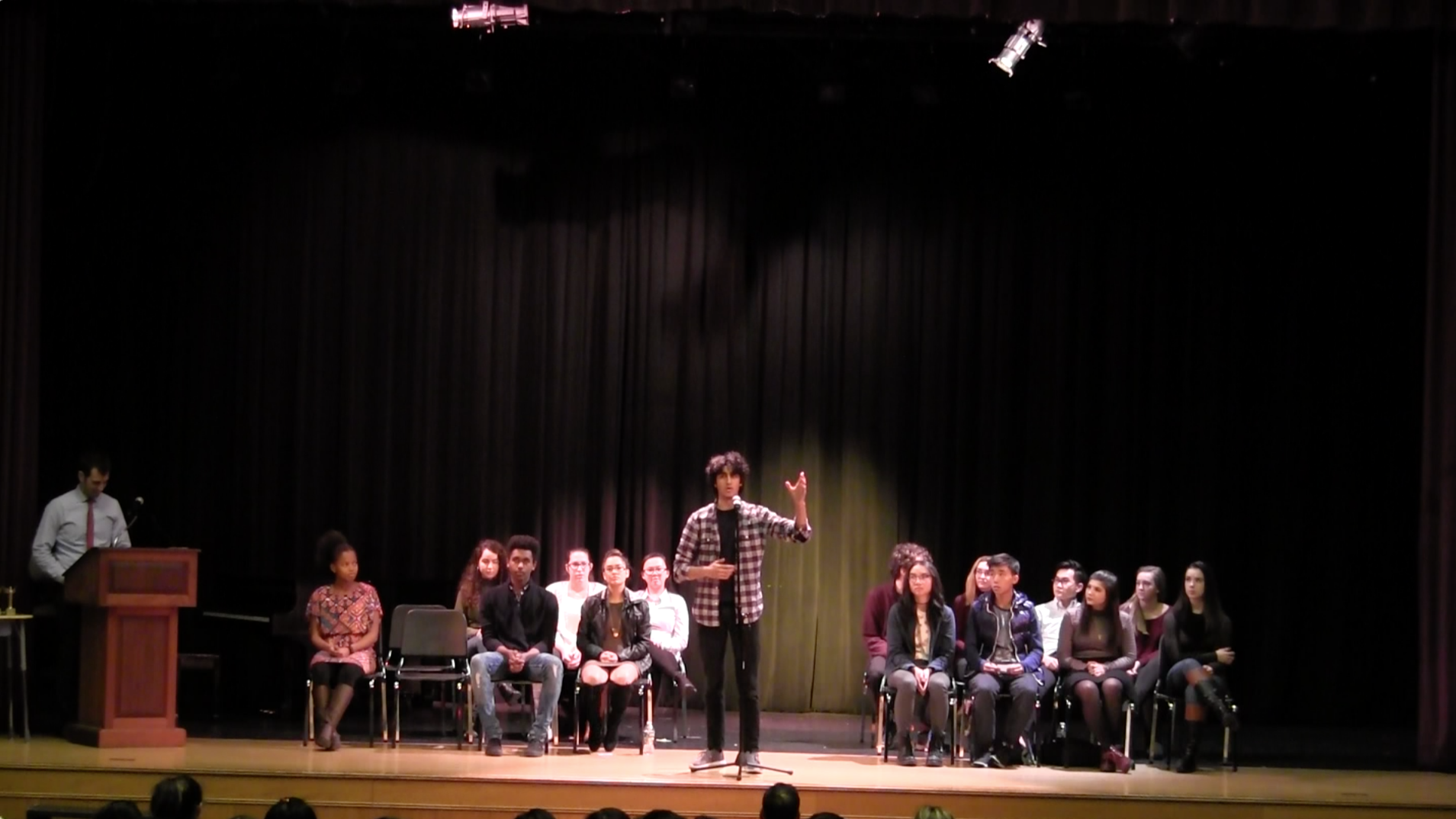 Corrections: Kelly Le's name was originally misspelled, Yahaira Marquez's name was also originally misspelled.