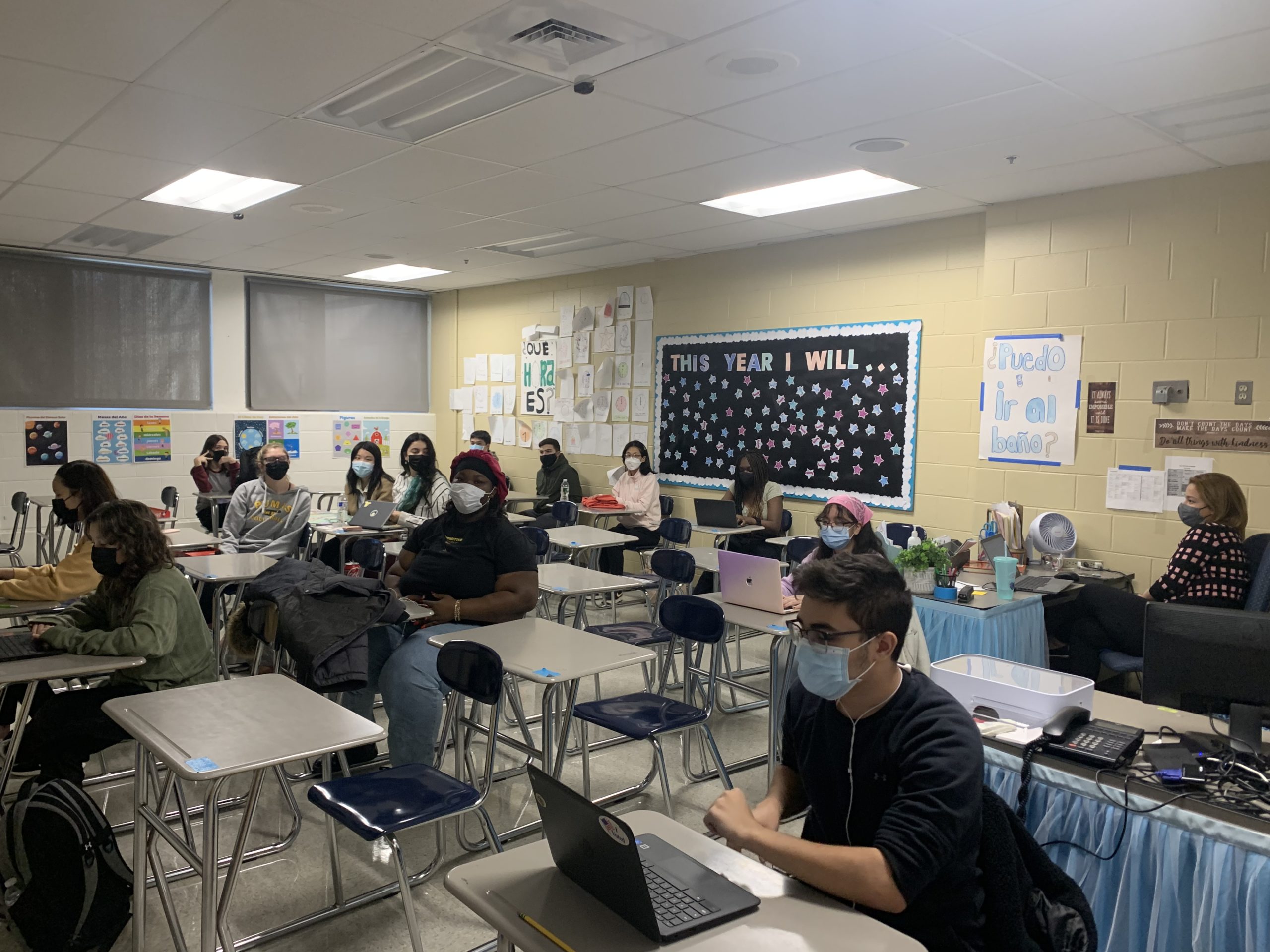 Gabriella Rodriguez, a Malden High School graduate of the Class of 2014, has returned to the school as a Spanish teacher. As a high school student, Rodriguez transferred to Malden High in her sophomore year. She mentioned that "in my last three years of high school, I found a lot of support."
During her time as a student at MHS, Rodriguez had the opportunity to participate in the school-to-career program. This program "allowed me to see what teachers do behind instruction; things like planning, and I really did enjoy observing teachers teach." This made her realize that she had a passion for teaching and by senior year, she knew she wanted to be a teacher. 
In college, Rodriguez double majored in early childhood education and world language and culture, with a concentration in Spanish. She said college was challenging at times because she had more graduation requirements than other students since she would graduate with two bachelors as opposed to one, "but I did have the support of my university and also my family."
She originally thought she would use her degree in early childhood for her career choice, and started teaching younger kids as a full time teacher. However, as she was teaching younger children, she realized that being in the field 40 hours a week was different from learning it in university. Rodriguez also noticed that she wanted to work with students who were older. After her first year teaching younger students, she changed over to teaching eighth grade students at Mystic Valley Regional Charter School. Rodriguez added, "I made that big jump and once I taught eighth grade, I knew that I wanted to stay with older students."
Principal Christopher Mastrangelo said that during the hiring process, Rodriguez stood out from the other interviewees because "she just had a genuine enthusiasm when she came into the room… and I could tell that she didn't want to just teach Spanish, she wanted to teach Spanish at the Malden High School." Mastrangelo also described Rodriguez as "warm, welcoming, eager," and "very outgoing." He remarked that "she had this really infectious and positive smile as a student, and [when] I walked into her classroom the other day… she was greeting kids in class and she had that same smile."
Rodriguez decided she wanted to teach Spanish because she believes "that speaking two languages helps you in your life, and no matter what you do for work, or whatever you decide to do with your life, knowing another language can help you and help others." In addition, she said Spanish is a very important language to learn because it is one of the most spoken languages around the world. 
Furthermore, Rodriguez added that "I myself come from a Spanish-speaking family, and I took it upon myself to take what I knew already of the language and explore and become stronger in the language. I also personally have a lot of love for the language itself. I think it's a beautiful language and I want to share that with other students. The things that I experience because I speak Spanish, I want my students to experience as well such as music, culture, and a lot more."