Malden High School's National Honors Society (NHS) has been working with the charity Housing Families Inc. for years in order to collect clothing and toys for families with housing difficulties. They work together every year around the holidays in December.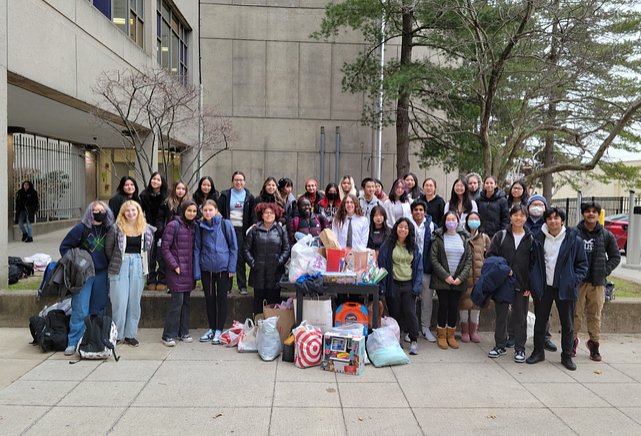 NHS members are asked to collect items that can be gifted to these families, emphasizing toys that can be given to children considering the time of year. So, they hold a schoolwide fundraiser and ask people for donations.
The idea of the fundraiser is to gather things that the families typically cannot get on their own. For example, advisor Paul Marques usually brings in batteries, according to NHS President Liam Bloom.
Bloom further mentioned that in past years students would be assigned to a specific family and buy them items for the donation drive. However, the charity seems to have "grown to the point where that wasn't really manageable anymore," said Bloom.
Now, the students simply gather gifts and items, and the charity stores them in a room where the families can go to receive them.
The items were collected on December 22nd, 2022 after school by the main office. Then, they moved the items to the first-floor area that connects Boyle House and Holland House near the CVS on Ferry Street.
There, the members took pictures with their donations and were able to see this school year's turnout for the donation drive.
The week before winter break, Marques was out for a few days, and NHS students were having trouble figuring out how the turnout for that year was. It is safe to say, however, that they got a lot of donations, despite the bit of disorganization this school year.
Although in the midst of holiday chaos and disarray, NHS pulled through and made the holiday season just a bit more full of cheer for the families that work with Housing Families Inc.