The Class of 2023 recently bid farewell to Mal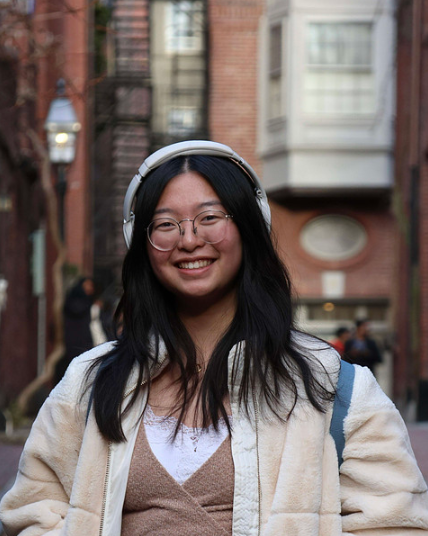 den High School—and among them, senior Allison Yu, who graduated as the class's academically top-ranked student.
Yu summarized her feelings about graduation to be as "sporadic as Massachusetts weather." While embracing the idea of change—from the college students she will meet to the new campus scenery—she, like most of her fellow graduates, also felt "very bittersweet."
While reflecting on her high school career, Yu stretched all the way back to freshman year, in which she gave advice to her younger self: "I would tell her to talk to anyone and everyone she could. Knowing that the pandemic would hit soon after, I would have her try to make many new friends to compensate for the lack of socialization during quarantine."
Yet, overall, Yu felt "very happy" knowing that she made close connections to fellow students at the start that she maintained to this day, and she "wouldn't change much about freshman year except that I wish we could've seen it through to the end."
Alongside the pandemic striking students and teachers alike, school became more rigorous. However, through strategy, Yu took on the rest of her academic journey in stride. With every class she chose to attend, she ensured that there was a "purpose in mind." Whether it was to improve a skill—such as public speaking or essay writing—or learn about a topic she was genuinely interested in. "By doing that," said Yu, "I was able to get the most out of the class… remembering my intent to be in the class motivated me to do my best."
Yu also emphasized how the people she met along the way facilitated her academic success—and her high school experience as a whole. With friends in her classes, "it would eventually get to the point where class didn't feel like a task, but instead, something I looked forward to." With this mindset helping to take off academic stress, she also applied it to balancing schoolwork with extracurriculars. "I figured the secret to balancing everything was to commit yourself to activities that you enjoy doing."
Not only were Yu's fellow students one of her best supporters, but also her teachers. She shouted out math teacher Paul Marques who she found to be "unlike any teacher I've ever had," for him, despite his "packed schedule," helped facilitate her role as President of Key Club and also influenced her pursuit of computer science.
Yu also ensured that while in high school, she would make room for creating lifelong memories. These included being a Poetry Out Loud finalist, partaking in physics teacher Brian Morrison's fun lab experiments, and—experiences that "definitely take the cake for most memorable"— "seeing a different side of Ms. Jones during our Puerto Rico trip, being stranded in New York eating overpriced bagels during our Model UN trip, or decorating Marques' room during Christmas."
Her trips were not the only high school memories she made outside the classroom; many of them were also found in Malden Teen Enrichment Center, where she spent time playing badminton or pool, conversing with workers, and enjoying good food. Near the teen center is the bike trail, on which Yu described one of her favorite pastimes as "riding down it while feeling the warm breeze as the sun rises from the horizon with friends."
The senior graduate will be attending Tufts University in the fall, in which she will be majoring in biomedical engineering and potentially be "doubling or minoring in computer science." She defined a successful future after college as being "content with the experiences I had and where I am in life" and graduating with a "job or internship lined up."
Ultimately, things are looking bright for Yu, and she is sure to take on these new beginnings one day at a time with her positive mindset and a strong support system by her side.