It was the bottom of the sixth inning in our final regular season game against Medford and the rain had begun to fall. Malden was down 2-1 with a runner on third and two outs. With a 3-0 count, that runner on third takes off for the plate. The straight steal of home is one of baseball's rarest and most exciting plays with its high level of difficulty; somehow, this runner beat the tag into home by mere inches to tie the game. We went crazy in the dugout, and lightning struck just seconds later. The game was delayed and then canceled, ending in an unbelievable tie.
The name of that runner is Brandon McMahon. I first met Brandon many years ago in a fall ball program over at Devir Park. He was a year older than I was, so I didn't play many games with him, but I always remembered his figure; he was a bit taller than the rest, lanky, and wore his signature sports goggles. The next time I interacted with him would be my freshman year of high school when he was a sophomore. I would have known him a year prior, but the COVID-19 pandemic canceled his freshman season.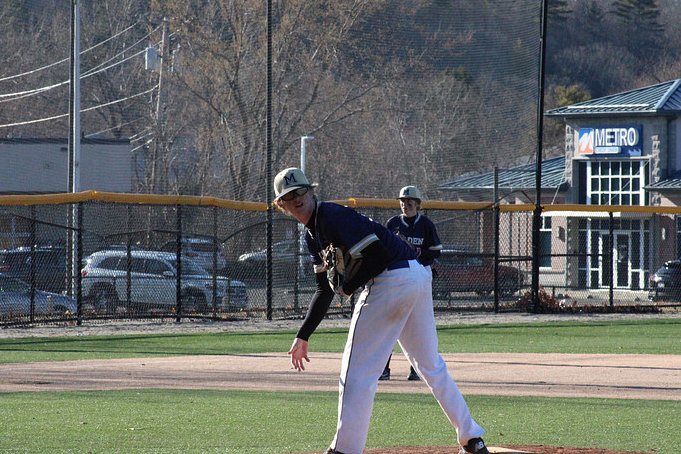 I was injured that year, but I traveled with the varsity team to almost every game. Although he was only in the tenth grade, it was clear that Brandon was our leader. He kept his cool and was focused on every game, ignoring distractions and issues that would arise around the locker room. He hit for a .429 batting average that season and made the Greater Boston League All-Conference team.
The next season, I finally got to be in the lineup alongside him. As a junior, he was one of our team leaders. He held captain's practices and pitched with excellence throughout the year despite our poor record. The team had very little varsity experience overall, and we struggled to hit across the board. But, Brandon kept us in games. We knew that we were a better team than 4-16 showed and no one wanted to improve on that more than him.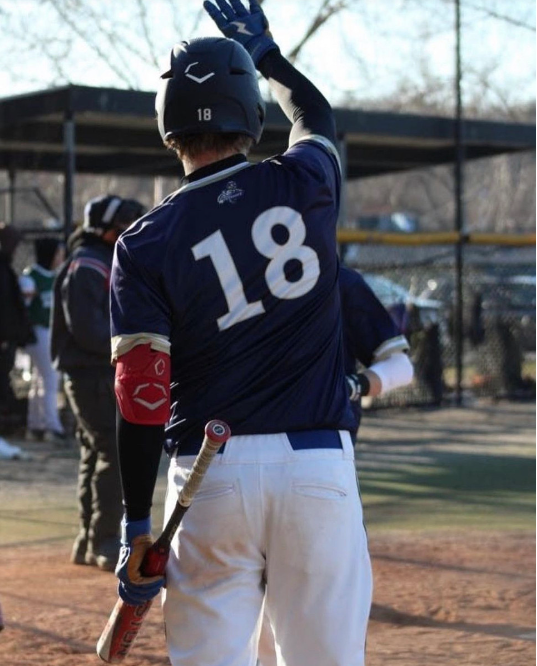 When we came back in for offseason workouts, Brandon was noticeably bigger. He put in a lot of work during the break, and he was throwing harder. He came out firing against Salem Academy Charter with a dominant victory, and repeated the feat six days later versus a great Somerville team. After a doubleheader against Chelsea that next Monday, the Golden Tornados were 5-0 and had surpassed our win total from the prior season.
Throughout the rest of the year, we played some good and some bad games. We found ourselves at 8-7 after some horrid losses to Lynn Classical and Revere on the road, but Brandon didn't dwell on those losses. He knew, and we all knew, that our chance was against Medford on Monday with Brandon on the mound. That's exactly what happened; he threw six strong innings to take our ninth win.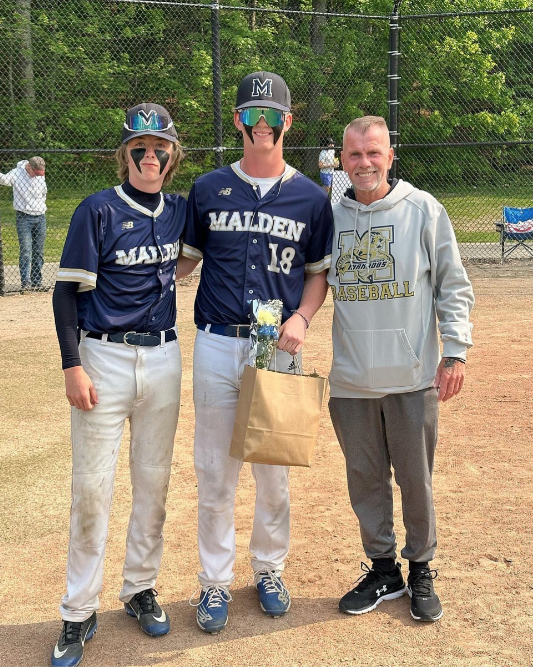 When we lost in a blowout to Lynn English on a Wednesday night game at 7:00, the team's morale had evaporated. Our postgame meeting lasted for nearly twenty minutes and by the time we got back on the bus, everyone in the entire park was gone. The key wouldn't turn to start the bus, and panic started to set in. While Head Coach Steve Freker went outside to make a phone call, Brandon went up to the driver's seat to see what he could do about it.
I sat next to him and watched him try to figure out what was wrong; he had worked on cars in the auto shop at the high school for a few years. After about two minutes, he managed to get that key to turn and the team went absolutely wild. I'll never forget his face when that engine roared; he had turned a miserable night into a great one.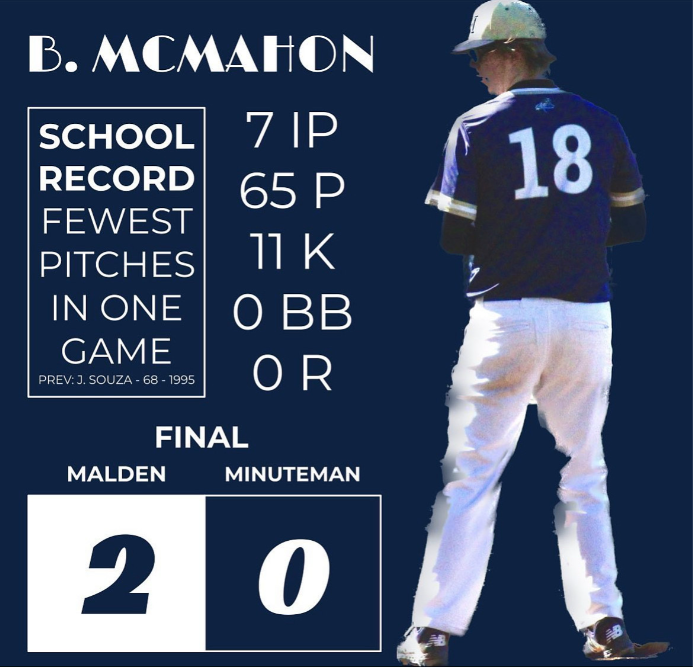 I somewhat credit that to turning our season back around. Our next game, against Minuteman Regional in the East Boston Strike Out Cancer Tournament, Brandon pitched the greatest game of his life. He retired 21 of 22 batters, coming just one hit from a perfect game, and threw just 65 pitches, breaking Joe Souza's 28-year-old record for fewest pitches in a complete game with 68. Captain Brandon had come through once again, sending us back to the state tournament on wins for the first time since 2013.
The very next day, in the tournament championship, a slumping Brandon knocked just our second hit of the day into right center field to score his younger brother, freshman Ryan McMahon. We took down a solid Watertown team 1-0 and he earned the tournament MVP award.
That takes us to today, just after he pitched well against Medford and stole home to tie the game. In what seems to be his final game at Kezer Field of Pine Banks Park, Brandon pulled off one of the most incredible things I have ever seen in a baseball game. When lightning struck just seconds later, it felt like the ending of a great movie.
If I never play baseball with him again, I will never forget Brandon McMahon. I'll never forget his hilarious jokes when we'd play terribly, calling us inanimate objects like traffic cones and Kit-Kat bars. I won't forget his leadership, staying driven to succeed despite the obstacles we faced. I won't forget when he turned our season around by turning on that bus at 9:30 PM in Lynn. And, of course, I'll never forget his incredible performances.
The one word that comes to my head when I think of Brandon is 'Specs'. He always wore those spectacles on the mound with the strap, and he dominated in them. He earned plenty of nicknames over the years, but 'Specs' is the one I'll always remember. He'll soon be playing baseball at Salem State University while we learn to play without him, trying to replicate his dominance. 
I have played nearly every inning of baseball over the last few years with Specs. If there's one thing you need to know about Brandon, it's that he is one of the most hard-working and dedicated baseball players I have ever come across. He's not just a baseball player; he's a leader, he's a teammate, and he's a friend. When I have to tell my kids about my high school career, there's one player that I will never forget: my co-captain, Brandon McMahon.